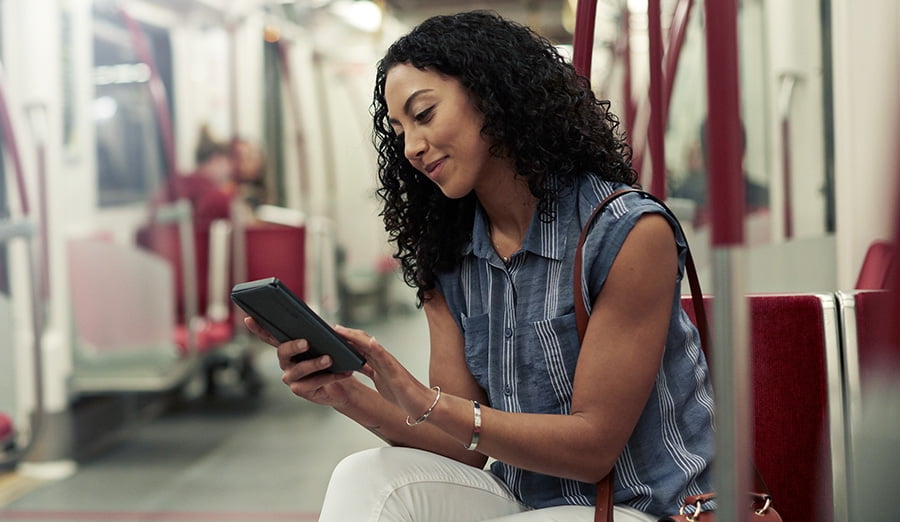 One of the great features of an eBook reader device is its portability; it's small, lightweight and easy to drop in a purse or backpack. But if another new device isn't really on your list, the Walmart eBooks smartphone app has even more features than an eReader, on a device you already carry with you.
The Walmart eBooks smartphone app lets you set things like day or night mode, your favorite font and size and more. The available built-in dictionary lets you look up that hard-to-pronounce word, or highlight sections and take notes that you can share with other readers. The Walmart eBooks App will even sync with all of your other devices, so if you do have that eReader device or a tablet you read in bed, you won't struggle to find the page you left off on with your smartphone.
The free Walmart eBooks app is available for iOS and Android smartphones and tablets. With the smartphone app, you have access to a library of over six million eBooks and audiobooks, including top new releases like Pieces of Her by Karin Slaughter, and the full Harry Potter series now celebrating its 20th anniversary (in-app eBook purchase feature is not available on iOS devices).
Ready to get started? Just go to your app store and search for Walmart eBooks. Sign in using your Walmart login info and get reading!