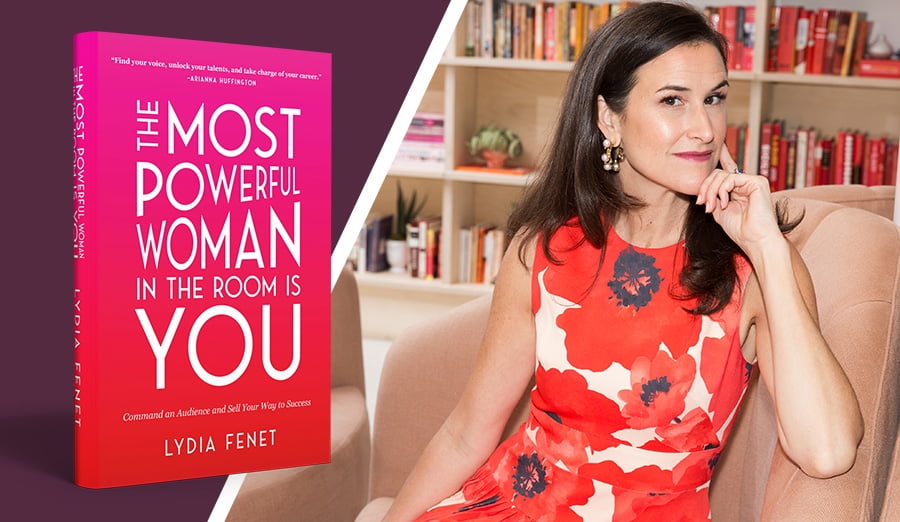 Walmart: We're so excited that you've decided to write your first book! Could you tell our readers about the concept behind the book and the audience you had in mind while writing?
Lydia Fenet: In today's world, there's nothing more important than having confidence and command in your voice. My parents always told me that I could do anything that I wanted to do, but there was no road map to guide me after I left college. When people have just graduated from college or they're just starting out in their career, or when they're in a part of their life where they don't really know what's next, they don't feel confident enough to reach for their goals. The Most Powerful Woman in the Room is You is for women of all ages who are looking for inspiration and a road map for how to move forward and live the life that they want. It is all about setting yourself up for success in life. I truly believe that not only do you want to enjoy what you are doing, but you want to set goals, and then continue to reach higher once you reach those goals.  
WM: What do you think was the biggest challenge you've faced in your career, and how did you approach that challenge?
LF: I think the biggest challenge was finding my voice at work, and asking for what I believe I deserve. Especially because I've been at one company for so long and it feels like my family, I struggle with-- and I think all women struggle with-- this constant fear that I'm not going to be liked because I'm asking for something. It's something that I've struggled with a lot. In the chapter called "You Are What You Negotiate" I talk about that moment 10 years into my career where I finally realized what it was going to take for me to get paid what I believed I deserved. Asking for things isn't something I feel comfortable with, but I make myself do it because no one will do it for me. That's definitely been the biggest challenge, but I'm overcoming it, which is exciting. Writing this book has certainly helped me.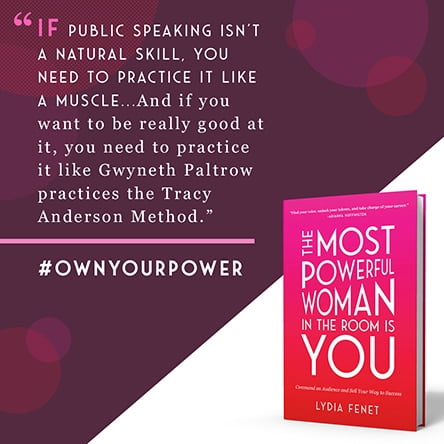 WM: In the book, you talk about the importance of always having a road map for your life and career. Was there ever a time when you didn't have a clear road map or maybe even lost sight of what your ultimate goals were, and if so, how did you regain clarity?
LF: When I first started working, I didn't really think of it as a career. I just thought of it as a place to go to work that would pay me for being in the building. I wasn't thinking about the trajectory of a career, and I certainly wasn't setting goals for future years. At that time, I didn't know what I wanted to do, but after having been there for a couple of years I started to realize that what began as a job was actually the beginning of a career. For the first time I started to think about what that was supposed to look like long term. I was promoted to head of events for North and South America at age 26, so the first couple of years were really about honing my skills… and trying not to do anything that would make me lose that job.
After I'd been doing it for a long time, I realized that while I liked my events job, it wasn't what I wanted to do forever. Therefore, I needed to make the decision about what I was going to do next. I think that's really where the roadmap comes into play. I sat down and sketched out an area of opportunity within my company and went to speak to the leaders to get the buy-in to do it. Once I had internal buy in I negotiated with my boss and HR to start a new department for the company. It was a huge learning moment for me, because I realized that I needed to be the one making decisions about my career and ultimately what I wanted from my job. Until that moment I had been waiting around for someone else to make it happen for me. 
WM: In your role as a charity auctioneer, you're in a unique position where you can raise huge amounts of money for non-profits and charities in a very short period of time. In light of that impressive impact you've been able to make, how do you think about meaning and purpose in your career?
LF: Meaning and purpose are such important things, especially if you're looking at a career that's going to span a large part of your life. I was immediately attracted to the auction world because I love art, I love travel, I love entertaining, I love meeting and networking, and those things worked very well for my personality. But the charity auctioneering brought so much meaning and purpose into my job that it took it to the next level. When I get onstage as an auctioneer I am raising money for nonprofits. If I am not effective in my job, children who have pediatric cancer don't receive critical treatment, Boys and Girls Clubs might not have funding to keep after school programs open for working families who rely on their services or people living in a third world country might not get access to clean water. Unless you are incredibly wealthy, helping so many causes would be very difficult. But in my capacity as a charity auctioneer, I can get onstage and motivate people who do have money to give critical funds to these organizations. That is an incredible feeling that really gives me joy and purpose. 
Last week I took an auction for a pediatric cancer organization called Cookies for Kids Cancer, and the video right before I got onstage showed a mother holding her son and being told that there was no option, he was going to die, and the mother said, I made one final phone call to Cookies for Kids Cancer and they gave me hope, and he's alive today because of them. When I get onstage after a video like that I'm always crying. When I first started taking auctions I really tried to suppress that emotion because I was like I'm the auctioneer, I'm supposed to be in charge, but what I realized is that what actually gets more money is when people see me upset about it, when I'm fighting back tears…. I think that passion is what gives me the drive to challenge people to give as much as they possibly can for the organization.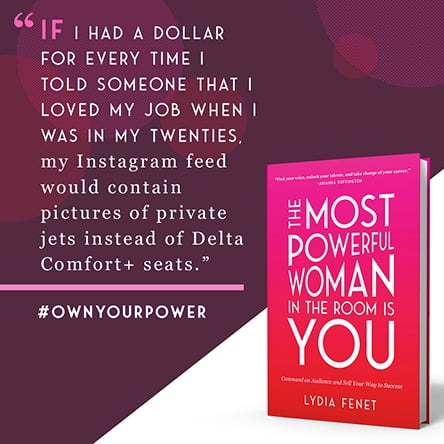 WM: What advice would you give to yourself if you could go back to when you were first starting your career? 
LF: I would say be less afraid of what other people think, and stand up for what you believe in from the age of 21. Don't wait until you're 30 to put your foot on the ground and say this is what I deserve.
WM: Who are some of the women you look to for inspiration?
LF: Without a doubt, my mentors are my peers. I reach out to my friends probably once a day to ask questions. I have a couple friends who have written books, and I've learned so many things from reaching out to them while writing this book. It's also true in business. Say I have a friend who works in PR, and I don't know that much about PR, I call and ask can I just pick your brain for an hour, I'll take you to lunch, we'll go for a walk, I'll grab a drink with you, we'll grab some coffee, whatever it is, I just need to understand more. 
The fun thing about New York is that most of my friends started working around the same time I started working at Christie's. Though we all started off as interns, 20 years later most of the people that I'm friends with are global heads of PR, or CEOs, or CMOs, and are just killing it in their jobs. People often ask me how do you know these people? But I knew them when they were the ones getting coffee for the office, or shredding paper in the back corner of the mailroom. I trust their advice because I know that they share my work ethic and enjoy their careers as much as I enjoy mine.
WM: In your book you described many charity auctions you've led over the course of your career. Is there an auction that particularly stands out in your memory?
LF: That is an easy one. I take an auction at Madison Square Garden with Bruce Springsteen for the Bob Woodruff Foundation. I've taken the auction for 5 years now, and when I'm standing backstage at Madison Square Garden looking at a crowd of 6,000 people, I always think to myself how did I get here. But at the same time I am not afraid, which is the exciting part. I'm not sitting back there thinking how did I get here, I can't do this, I'm just thinking, wow, how did I get here, this is exciting and I can't wait to go onstage. And that's a good feeling. That's a really good feeling.
About Lydia Fenet
Lydia Fenet serves as the Managing Director and Global Director of Strategic Partnerships at Christie's. In addition to her role within Christie's, she has raised over half a billion dollars for more than 400 non-profits worldwide as the leading benefit auctioneer in the country. Ms. Fenet has trained all of Christie's benefit auctioneers for the past seven years, and travels around the country to speak to corporations and groups on "The Art of Selling." Lydia's auctioneering achievements have been featured in The New York Times, The Wall Street Journal, Forbes, Vogue, Crain's, Elle, Vanity Fair, Forbes, WWD, Vogue.com, and WorkingMother.com. The Most Powerful Woman in the Room is You is her first book and will be published by Gallery, an imprint of Simon & Schuster, in Spring 2019. You can follow her auctions, antics, and anecdotes on Instagram: @LydiaFenet | hashtag #ownyourpower |