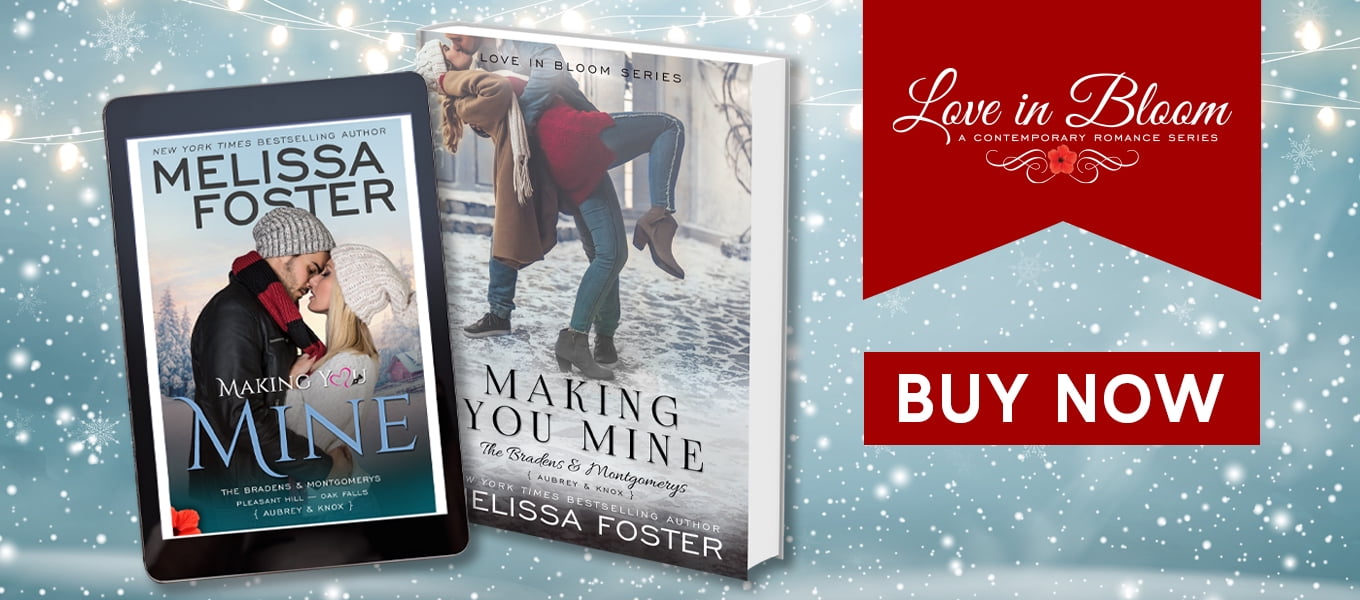 They say that absence makes the heart grow fonder. This was certainly the case for Knox Bentley, the hero in Making You Mine. Knox was born with a silver spoon in his mouth and a strong gag reflex toward the lifestyle that went along with it. He set out at an early age to build his own fortune doing what he loved most—Investing in green living and other projects that would help the underprivileged. His long-term no-strings-attached hookup partner, Aubrey Stewart, is a self-made billionaire who paved her own way from the ground up. From the moment the two met, their chemistry could light up the skies brighter than the Fourth of July. For Aubrey, co-founder of the billion-dollar conglomerate LWW Enterprises, their no-strings-attached arrangement works perfectly. But Knox wants more, and after spending months overseas with his business partner, Graham Braden, and Graham's new wife, Morgyn—trying to forget the woman who refuses to commit—he realizes that there is no forgetting the woman who already has stolen his heart. In Graham and Morgyn he sees what he wants, and what he's been missing, with Aubrey. Now he's determined to prove to her that what they have goes far beyond the bedroom.  
The only trouble is, stubborn, independent Aubrey makes no bones about not needing a man, and Knox will have to be a little creative in order to show her that needing and wanting are two very different, and important, things.
Knox pulls out all the stops, knowing that if he can get Aubrey to admit her true feelings for him, which he knows are just as strong as his are for her, together they can have more than either has ever dreamed of. Knox is exactly the kind of hero that I love to write. He knows what he wants and goes for it, full speed ahead. But Knox isn't perfect by any means. He has no time for games (unless they are clothing optional 1:1 games), he's a little bit broken (let's just say he has some unresolved issues with his family that he needs to work out), and his filter is sometimes set a tad too low. But Knox is fiercely loyal and willing to go to the ends of the earth for those he loves—even the ones with whom he does not get along. Sometimes love can make you do crazy things, but Knox is not above admitting when he is wrong and when he makes a mistake.  
Come along for the hilarious, heartwarming, and sinfully sexy ride. Making You Mine features a fun cast of characters that make the story come alive with family, friendships, hope, and heart. It's the perfect romantic and comedic winter read!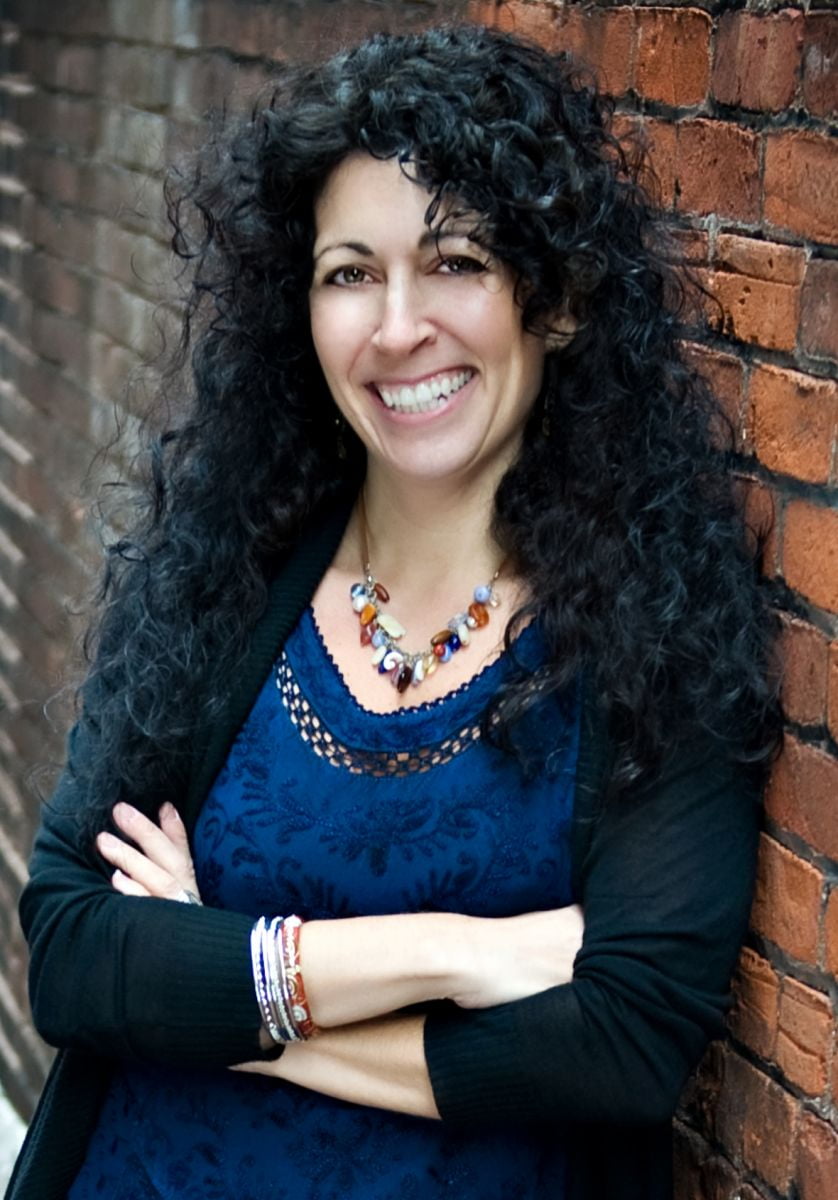 Melissa Foster is a New York Times & USA Today bestselling and award-winning author. She writes fun, sexy and heartwarming contemporary romance and women's fiction with emotionally compelling characters that stay with you long after you turn the last page. Melissa's emotional journeys are always family oriented, perfect beach reads for contemporary romance and women's fiction lovers who enjoy reading about fiercely loyal heroes and smart, sassy heroines with complex relatable issues.
Melissa also writes sweet romance under the pen name, Addison Cole.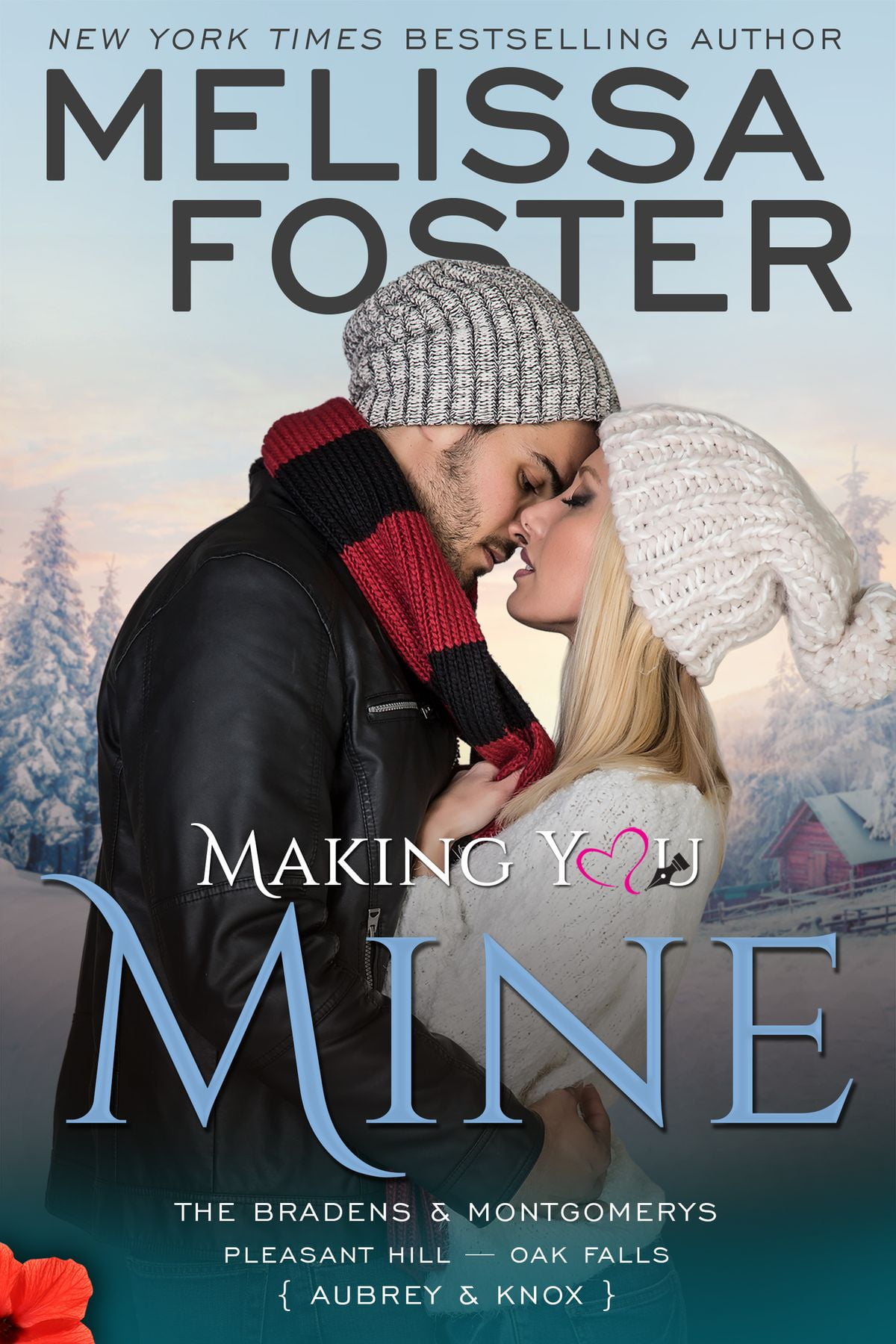 Read more with Walmart eBooks