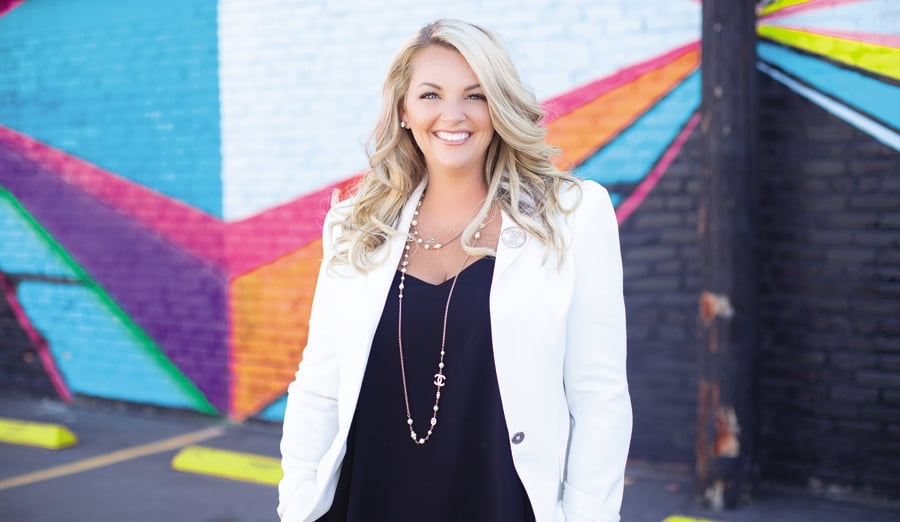 Lindsay Teague Moreno wants you to know that it's okay to have a desire for something more than endless sippy cups, clean-ups, Band-Aids, and groundings. You can totally and unapologetically reach for those dreams of driving a business, going after your goals, and have fun while doing it. 
As a Walmart exclusive, Lindsay shares some behind-the-scenes glimpses at what inspired her to write Boss up!, additional business tips, and even a clip from the Boss Up! audiobook (which is narrated by Lindsay herself).
Walmart: You show the struggles of being a mom in the business world so well in Boss Up!. What are some recent challenges you've faced being a parent and entrepreneur, and how have you faced those recent challenges?
Lindsay Teague Moreno: Look, I'm the kind of mom that finds most of motherhood challenging. There are some parts of parenting that I like (mostly beating my kids at games), but, for the most part, it tends to be difficult to navigate. I remember bringing one of my preemie twins home from the hospital after she was born and asking my husband, Michael, why they would let us take her home when we don't know what we're doing. I still feel like that. Each stage brings new challenges, and I've come to realize that's how parenting is supposed to be.
Here's the real mind-set shift I've made in the last few years that has helped me feel better about my role at home and at work: My dreams are as important as every other member of my family.
As soon as I admitted that it was okay for me to also want to advance my own life dreams and desires, everything changed. My kids were no longer holding me back from what I wanted to do, and my work was no longer holding me to an impossible standard as a mom. I can do both. I just choose where to put my energy. I have nothing to feel guilty about when I'm working because it's good for my kids to see me work for what I want. I no longer feel guilty about being with my kids instead of working because being a mom is an important role for me. It's up to me—and nobody else—to choose what's right on mom-work balance because I find other people usually want what's best for them at the expense of what's best for me.
You want to work and be a mom at the same time? Great. Stop feeling guilty about your decision for your life. It's not anyone else's choice.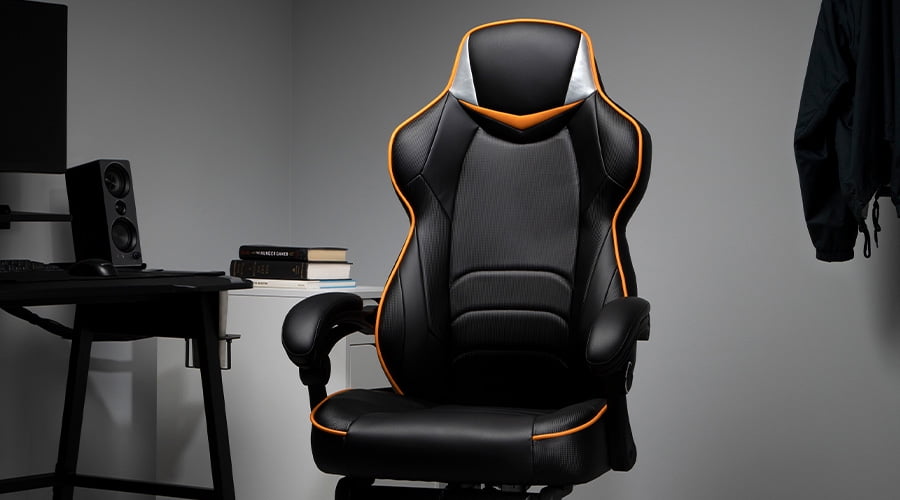 More in Home
The 5 Best Gaming Chairs
Ready to take your gaming to the next level? Whether you're a PC gamer or love playing on a console, learn how to choose the best gaming chair for your home.
WM: Why do you think it's hard for women to find self-confidence in being a boss?
LTM: Our culture has made it okay for other people to give their opinions about what we should be doing with our lives, and if we don't choose to agree with them, they'll shame us relentlessly. Honestly, it's complete BS, and I've had it.
If you want to perfect a handstand with your time all day, then do it. That's your prerogative. If you want to be the homeroom mom at your kid's school, awesome, do it. If you want to value your role at work higher than your next-door neighbor or that girl at the coffee shop values hers, perfect, do it. You want to train for competitive eating? Takeru Kobayashi is standing by waiting for your call. Go do it!
For some reason we've let the opinions of people who do not value the same things we do hold us back from stepping into what we need to do to feel fulfilled in our lives. That's certainly part of my story. We've allowed the priorities of others to influence where we spend our time, energy, money, and effort. We're so afraid of what others think, we live our lives for them and not for us.
One day you'll have to decide that the desires of your heart are there for a reason and that it's your duty to follow them or spend your whole life denying what you want. That's your choice. I'm not going to be one of those people who regrets the choices I made to make others feel comfortable. No, thank you. I'll make the choices that are right for me and let the people that want to talk live small lives for others. Self-confidence in business is really code for self-worth. You're worthy of your dreams; it's time you believed it.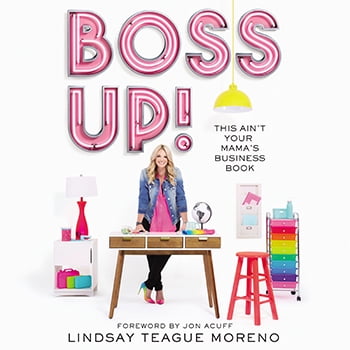 WM: How do you establish boundaries in your busy, entrepreneurial life? What have you said yes to lately and what have you said no to?
LTM: I learned boundaries in business one night when I looked in the mirror at 4 am and realized I hadn't slept in two nights because I was finishing up a project for others, and nobody else was up helping me complete it. I looked at my bloodshot eyes and started to cry at my reflection looking back at me. I realized at that moment that I had said yes so that I'd be of value to everyone that "needed" me at the expense of my happiness, health, and other relationships.
The biggest boundary I created was around my time teaching. I give out value for free a lot (my goal is to give away as much as I charge for), but I no longer travel, speak, or write for free when others ask me for an appearance or a talk. I value my time around those things because I have to sacrifice time away from my home, family, and friends to do them. I love doing those things, don't get me wrong, but I'm also good at doing them, and I deserve to be paid for my time. Charging was so hard at first because I genuinely love to help others, but it's a nonnegotiable for me to charge my worth.
I say no to a lot of online collaboration opportunities when they don't value my platform enough to pay me to partner with them, like they would with any other endorsement. I am not looking for free product in my life; that doesn't help move my business forward. I had to start valuing my time, my platform, and my tribe more to get to the place where saying no was the right answer for me. My time is worth more than a free pack of razors or energy bars. My time is worth real dollars, just like a job would pay me.
I have said yes to a lot of speaking gigs that understand what I'm going to bring to their audiences through my experience, content, and delivery. I've said yes to a lot of travel with my family. I've said yes to nontraditional school for my kids so we can live a full and out-of-the-box life. I've said yes to investments. I've said yes to charities. I've said yes to a closet full of bright-colored heels. I've said yes to celebrating. I've said yes to trying out new business ventures.
I've said yes to the things that make me say "hell yes" because if it doesn't, in the words of the amazing Randy Jackson, "It's a no from me, dawg."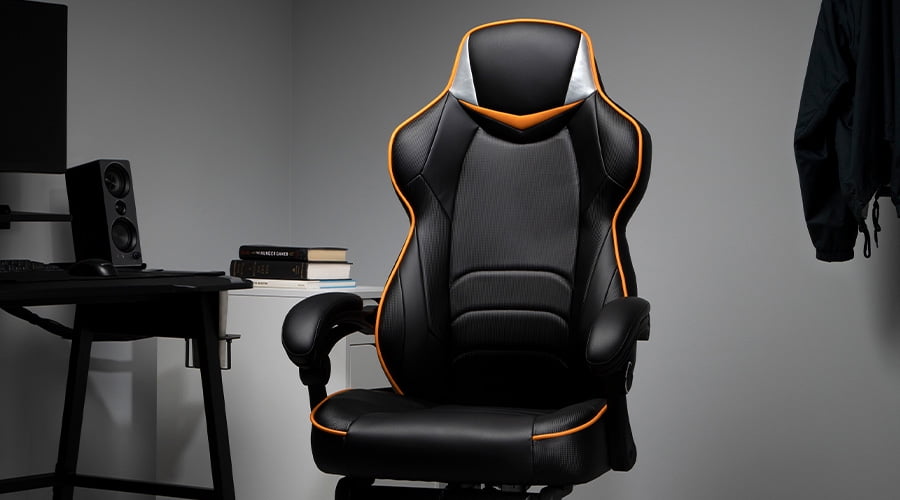 More in Home
The 5 Best Gaming Chairs
Ready to take your gaming to the next level? Whether you're a PC gamer or love playing on a console, learn how to choose the best gaming chair for your home.
WM: What are some lessons that young women can take away from Boss Up! for their future careers?
LTM: Each of the ten philosophies are universally true to any kind of entrepreneur. It's not just for moms or established business owners or new business owners or women even. It's for anyone who has a desire in their heart for more—more of whatever it is they want.
For young women, I think Boss Up!, in its essence, will give them the permission to value themselves as equal to every other person in their lives. Let's stop raising girls who think they have to put their lives on hold to make other people happy or fulfilled until the "time is right" to start their own thing and live in their purpose. No. The time for any young woman's purpose is now. We need to encourage them to go out, dream big, and work their butts off for whatever it is they want.
For me, that was the freedom. I want the freedom to say yes more, and that freedom costs dollars. I am determined to continue to lay the foundation for other women to run after more of the same—to have the ability to say yes to what they want and no to what they don't. Boss Up! is going to help people do just that—no matter what age or stage in life.
WM: What was your favorite thing about recording the audiobook? What do you think makes the audiobook unique?
LTM: I think I love that my audience will get to hear my passion and enthusiasm for the content. You'll hear me laugh and get choked up throughout the audio version of Boss Up!. I feel so strongly about the content of this book because these are the lessons I had to learn. My heart's desire is to be so deeply engrained in women's entrepreneurship that my brand becomes synonymous with the industry. I want to be in the good parts, and I want to be in the messy parts. I want to sit with my sisters in what can be a really difficult transition or time in life. Building a business is hard, but we can do hard things. Being a mom is hard, but we can do hard things. Being a wife is hard, but we can do hard things.
Women are important to me. I'm raising three of them right now. I want what's best for us as a group. I have to believe that what is best for us is to value and love ourselves enough to go after what we want for our lives even when it isn't convenient or easy. We can do hard things.
You're going to hear all of that in this book. Plus, there are some nice bonus sections included and some adlib side comments from me. Everybody loves a good side comment, right?