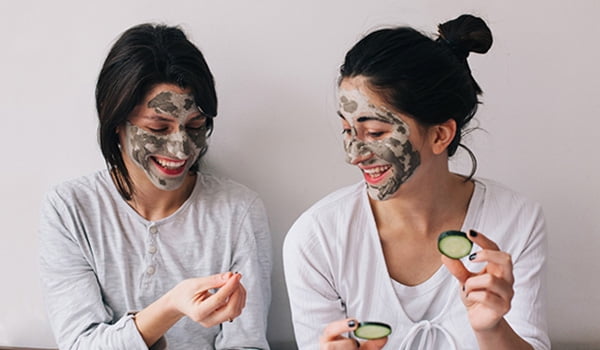 Spring is the perfect time to give your complexion — and your beauty routine — fresh start. Applying a weekly face mask is not only good for your skin, it's also a deliciously relaxing way to spend an evening. Check out a few of our favorites for every skin type:
Ladies, start your enzymes
Alba Botanical Hawaiian Papaya Enzyme Facial Mask—under $11—Packed with pineapple, pumpkin, and papaya, this hypoallergenic pH-balanced mask will gently exfoliate your skin's surface to reveal your natural radiance. Best for: mature skin.
Yes to Tomatoes Clear Skin Facial Mask— under $15—This deep pore-cleansing mask purifies, refines, and balances with lycopene, the active ingredient in tomatoes. Use it as a face mask or as an overnight spot treatment for pimples. Best for: oily skin.
You say tomato
Neutrogena Deep Clean Shine Control Cleanser Mask—under $7—If you're looking for a basic acne-fighting deep clean, this is it. Best for: oily skin.
Clean dream
My Beauty Diary Birds Nest Mask (pack of 10)—under $12—Rich in extract of "Swiftlet nest," coralline and deep sea plant, this no-mess sheet mask is perfect for hydrating, smoothing and nourishing your skin after a long, cold winter. Best for: dry, mature skin or combination skin.
Homemade beauty
Don't have time to get your hands on your favorite mask? Make your own at home!
Try this simple yogurt-based mask to shrink and tighten pores as well as help clear up acne. Lactic acid in yogurt is highly moisturizing, as is honey, while vitamin C in lemon helps gently remove dead surface cells. In a small bowl, combine two tablespoons plain yogurt with one teaspoon honey and a few drops fresh lemon juice. (Skip the last ingredient if you have sensitive skin.)
Apply your mask, then put your feet up and relax while it dries.
Remember: Nothing restores a youthful glow like 15 minutes of you time.