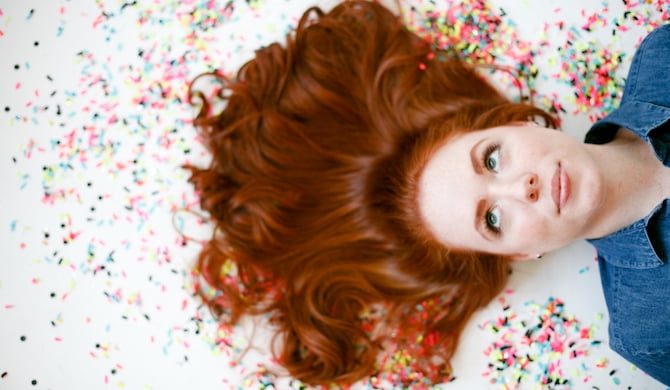 When it comes to choosing the right hair color, the number of shades available can seem equal to the number of hairs on your head. Fortunately, you can cut right to the chase once you discover your ideal color. Follow these helpful tips to get you started:
Respect your natural color
Your natural hair color affects how color treatments will look, so keep that in mind whether you're covering grays or going from damsel to diva. If your natural hair color has light undertones such as blonde or red, you can take on more colors than someone with cooler undertones that resemble shades of blue or
green. Try this swatch-savvy tip when choosing your next hue: Check out the swatches on the side of the box, and match your natural color to one of the shades to get an idea of your end result.
Hair color goals? Go get 'em
Are you going lighter or darker? Are you enhancing your color? Are you adding highlights or covering up gray hairs? Choose a shade that's the same value as your current hair color, or go darker. If going lighter is your goal, consider adding highlights to transform your hair into look-at-me locks.
Get in with your skin
The right hair color often comes with a few extra benefits, like enhancing your facial features. The proper shade can actually accentuate the color of your eyes, whereas the wrong hair color could leave you looking pale. One quick trick? Choose a color that will make your eyes look lighter and brighter so
that they really pop!
Pay attention to pigmentation
When you change your hair color, the treatment lifts the outer color and reveals the underlying pigments. So to maximize the longest-lasting, most natural-looking color, envision what your hair looks like under the sun and aim to match that same color tone.
Channel your inner fashionista
Cleaning out your closet? Not so fast, fashionista! Clothing and accessories can often make or break the appearance of your hair color. If you tend to wear shades of red, orange or yellow, trust warm hair tones to make you look your best. Want to dazzle with darkness? If you're into blue, purple, black or
green, cooler hair tones like dark brown or jet black are sure to showcase your shine.
Now that you know how to pick the right shade, shop our extensive hair color selection to get your perfect look.