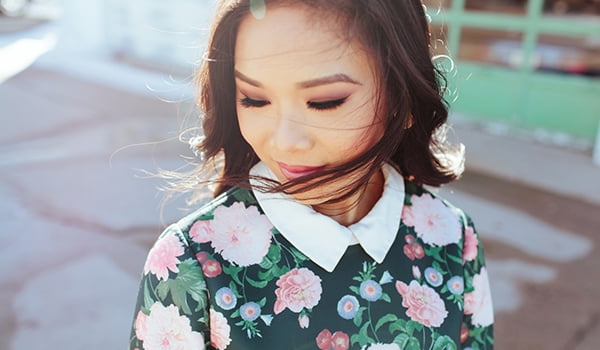 Blemishes, dark circles and imperfections making you run for cover? The ideal concealer for you might not be the one that's sitting in your makeup bag. Face down those pesky flaws with our quick tips for making over both your concealer techniques and products.
Technique makeover: 6 tips
1. Blend well regardless of where you apply concealer, which formulation you use and whether or not you wear foundation with it. Properly blended concealer creates a natural, flawless face that looks more marvelous than made up.
2. Cover blemishes with concealer that matches your skin tone. If it's too light or dark, it'll just draw more attention to the problem area. For the same reason, opt for matte products to hide blemishes.
3. Downplay dark circles with concealer that is one to two shades lighter than your skin tone. The darker your skin, the more likely you'll want to go just one shade lighter to avoid calling attention to the concealer itself. Light-reflecting formulations are
especially effective at camouflaging dark under-eye areas.
4. Skin tone matters when it comes to concealer, so make sure yours match. Don't know if your tone is warm, cool or neutral? Our "Understated artistry" article explains how to determine your undertone!
5. Cleanliness is important to prevent acne-causing bacteria from forming. Remember to use a clean brush to apply concealer, especially on blemishes. The stiff bristles of synthetic brushes are perfect for applying concealer and building coverage. Clean your brush regularly using tips from our "Brush up on makeup brushes" guide
6. Order of application makes a difference when you use both concealer and foundation. When wearing powder foundation, put on concealer first, so you can blend it into your skin then set it with foundation. (And, in general, always apply creamy products before powder formulations.) For cream foundation, apply concealer second to avoid blending it away when you put on your base.
Product makeover: 3 formulations
Use our guide to ensure you're applying the right kind of concealer for your skin type. The formulation you choose will also have a lot to do with what you're trying to conceal: dark circles or blemishes?
1. Liquid concealer
Best for: normal to oily/breakout-prone skin; light under-eye circles; blemishes
Benefits: buildable coverage from light to full; available in light-reflecting formulations; less likely to crease in wrinkles and clog pores compared to heavier formulations
One to try: L'Oreal Visible Lift Serum Concealer
2. Stick concealer
Best for: normal to dry skin; very dark under-eye circles; discoloration around nose and mouth
Benefits: buildable coverage from medium to full; long-lasting formulation that also works well on redness and dark spots
One to try: Hard Candy Glamoflauge Lite Blendable Concealer Duo
3. Cream Concealer
Best for: normal, dry or combination skin; under-eye circles and minor facial imperfections
Benefits: buildable coverage from medium to full; creamy formulation makes it easy to blend and control while still providing excellent coverage (set with powder to avoid creasing)
One to try: Hard Candy Glam Concealer
Want to cut down your need for camouflage in the first place? Follow these simple rules of thumb:
Get plenty of sleep.
Drink plenty of water.
Exercise regularly.
Maintain solid nutrition.