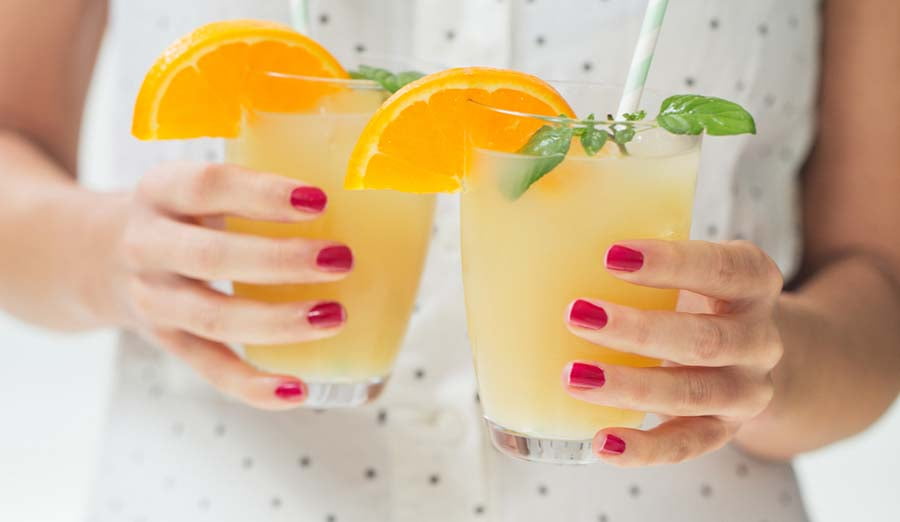 1. Citrus zest rim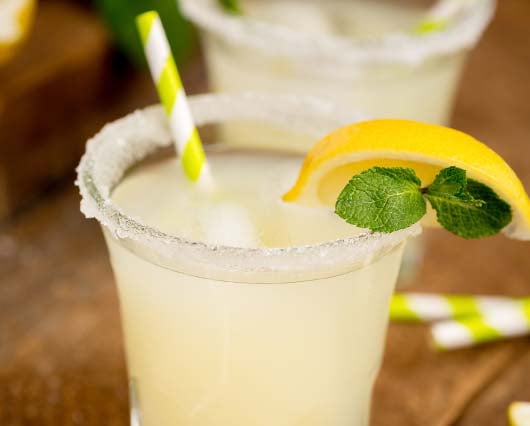 Best with
Cocktails made with citrus like lemon, orange, lime or grapefruit. For maximum effect, serve in a wide-rimmed glass like a margarita or martini glass. Try it with a lemon drop (lemon sugar), margarita (lime salt), salty dog (grapefruit salt) or cosmopolitan (lime sugar).
This simple twist on the classic salt rim adds brightness to cocktails. Use either sugar or salt as the base.
Instructions
Pour sugar (or salt) onto a plate.
Use a fine grater like a microplane to zest citrus into the plate; use 1 teaspoon zest per 1/2 cup sugar.
Use a fork to mix zest with sugar.
Moisten rim of glass with a citrus wedge.
Invert cocktail glass and dip rim in sugar.
Tip
Make the pile of sugar deep if you want a thick rim.
2. Rosemary fruit stick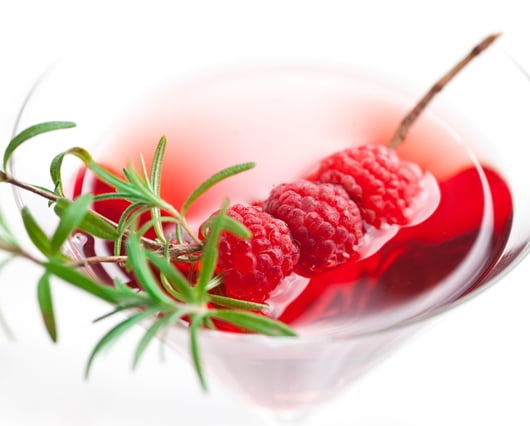 Best with
Gin- or vodka-based cocktails that are neutral or herbaceous in flavor: vodka martini or gin martini, or gin fizz. Also pairs well with lemon-flavored cocktails like a lemon drop.
Add an element of surprise by using nature's swizzle stick (the rosemary sprig) to deck out a cocktail.
Instructions
Cut a rosemary sprig; if laying it across the rim of a glass, make it long enough to reach both sides.
Use your fingers to pull needles off the sprig, starting from the bottom and leaving some at the top; the amount you remove will depend on how much fruit you want on each sprig.
Skewer small berries like raspberries, blueberries and cranberries onto the sprig.
Tip
Before skewering the fruit, place sprig in the palm of one hand. Use the other hand to quickly slap the sprig; the contact will gently release the herb's aroma.
3. Fruit ice cubes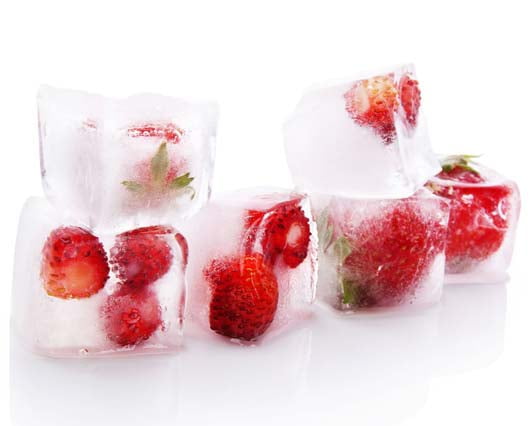 Best with
Sangria, alcoholic iced teas, lemonades and punches.
Add a pretty, refreshing touch to a cocktail with these easy fruit ice cubes. Use small berries like blueberries or raspberries or pieces of strawberries.
Instructions
Place berries into an empty ice cube tray.
Cover berries with water and freeze ice cube tray.
Tips
Try layering two different colors of berries. Use distilled water for clearer ice cubes, non-distilled for a cloudy look.
4. Melon ball garnish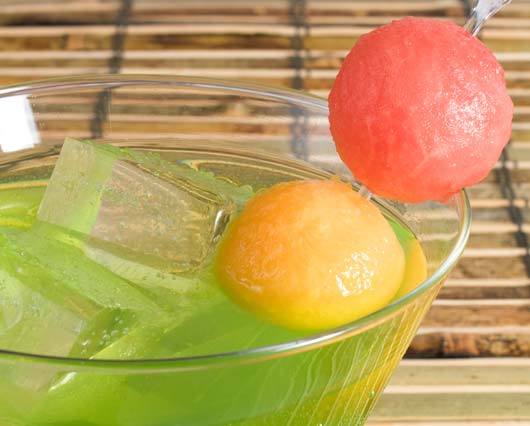 Best with
Watermelon or honeydew melon-flavored cocktails. Also great with fizzy cocktails.
Dressing up cocktails is a snap (actually, it's a scoop!) with this simple but elegant garnish.
Instructions
Use a melon baller to make two or three balls of melon.
Place the melon balls on a toothpick.
Tip
For tall glasses without ice, lay toothpick across the rim; for tall glasses with ice, place garnish on top of ice cubes. For shallow glasses, lean garnish against the inside rim.