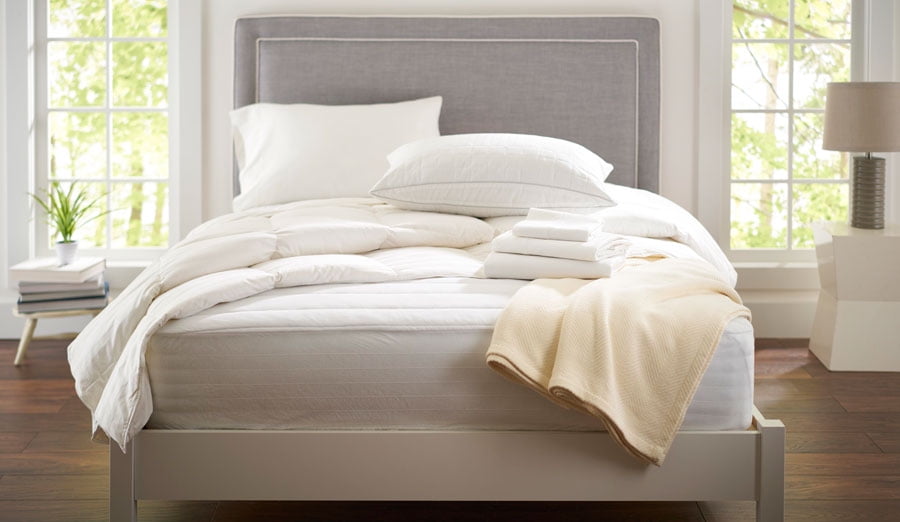 A good night's sleep is a precious commodity, which is why taking the time to choose the right comforter for your sleep style is key. With so many choices, you might feel overwhelmed trying to decide which type of comforter will best support your slumber. What's the difference between down and down alternative, and do things like thread count and fill power matter? And what about if you tend to get too hot or too cold at night, or have allergies?
This guide will help you choose the comforter that is just right for you. You'll learn the benefits of each option so you can find the perfect comforter at the most affordable price.
Comforters 101
A comforter acts as a large blanket to keep you covered and snuggled as you sleep. They are solid white and are filled with a fluffy, warm material like down or a down alternative. Because they aren't very decorative on their own, you may want to choose a colored or patterned comforter cover. These covers are sort of like a giant pillow case for your comforter, but they are generally zipped or buttoned up.
There are some comforters that are decorative and don't need to be covered. They also come in either down or down alternative options. These are one piece and therefore lower maintenance. While they aren't typically as fluffy over time, with proper care, they can last many years. You'll need to use a top sheet, though, since comforters do not get washed as often.
The lowdown on down and down alternative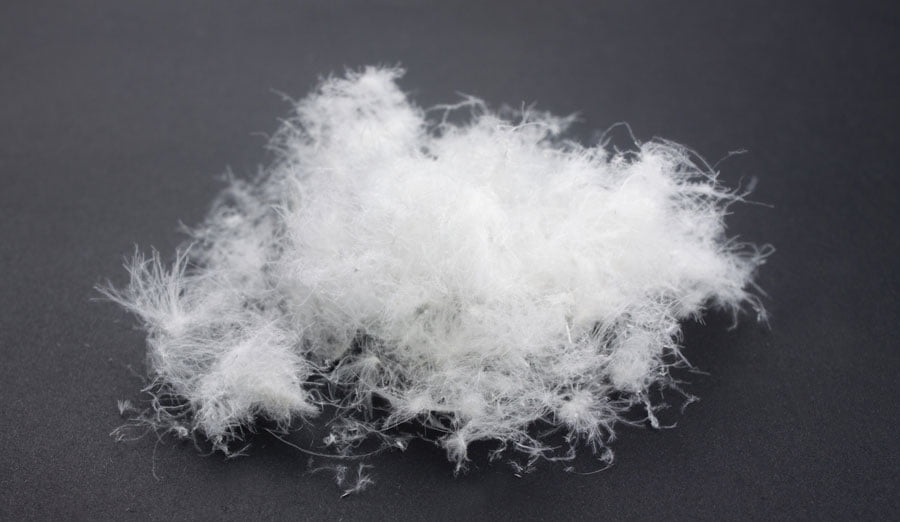 Next it's all about what it's made of and how it's made. First up: the filling. Here's what you need to know:
Down
Goose down is the gold standard when it comes down to which down is the best, the fluffiest and the most luxurious. Duck down is also sometimes used, but tends to be in less expensive products. Buying high-quality down can help reduce the chance of allergic reactions.
Down is the warmest fill material available, and it's incredibly lightweight for the amount of insulation it provides. This means that the same down comforter can be used year-round in some climates. Down comforters are also long-lasting if they are cared for properly, making them a good investment.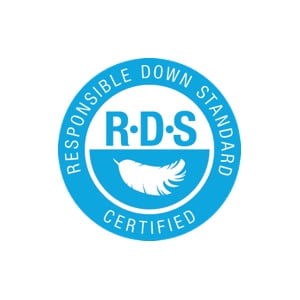 One more point: Look for products that adhere to Responsible Down Standards (RDS). Walmart works with vendors who follow Responsible Down Standards to ensure the welfare of the animals that provide feathers and down for our comforters.
Down alternatives
Down alternative comforters are made with hypoallergenic synthetics rather than natural materials, so they are a better choice for anyone with sensitive allergies to down. In order to achieve the same warm feel of down, down alternative comforters tend to be a bit heavier. In the long run, they might need to be replaced more often than down, since fibers will eventually break down.
The different types of down alternatives include:
Polyester. If you're allergy prone and looking for an affordable choice, this is a good option for you.
Cotton. For those who tend to sleep hot or live in warmer climates, cotton can't be beat for its ability to breathe. And, it's the only all-natural alternative to down!
Fill power pointers
Besides knowing what your comforter's fill is made of, you'll notice that there is also a fill power and a fill weight listed on the packaging. To make sure you get what you pay for, here's a cheat sheet:
Fill power measures fluffiness. More technically, it calculates how much space one ounce of down occupies. A higher fill power is a sign of better quality down, since it means more insulation without adding any weight. Translation? The higher the fill power, the warmer the comforter will be.
Fill weight goes hand in hand with fill power. Usually, a higher filler power means a lower fill weight is required to provide warmth. A lower fill power means more down is needed, thus making the comforter heavier.
Use the following guidelines to choose the right fill power:
For warmer weather: 400 or less
For year-round use: Between 400 and 600
For cold weather: Between 600 and 800
For really cold climates: 800 or more
Construction clues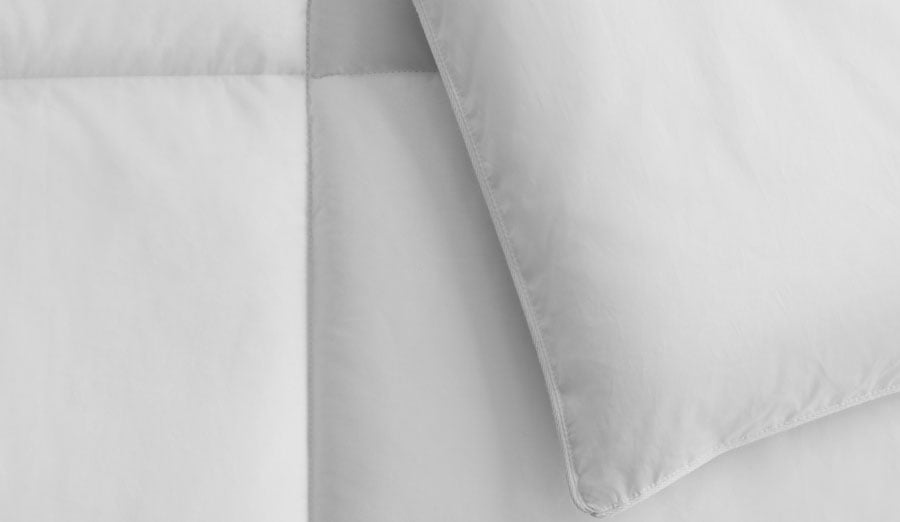 No one wants lumps and pockets in their comforter. That's why it's important to understand how your comforter is constructed. How it's stitched and put together can help ensure that there is an even layer of fill and no cold spots.
Here are some of the construction methods to consider, from simple to substantial:
Box stitch.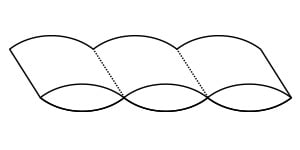 Also known as sewn-through, comforters with this construction are sewn together into boxes that form a checkered pattern. This is a good option for lighter weight comforters as it helps keep the down from shifting or bunching in corners. It's also the least expensive choice.
Baffle box.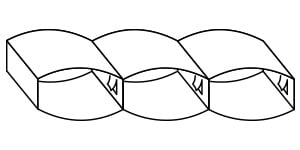 A good option for heavier/warmer comforters, baffle-box construction also uses the checkerboard style, but on the inside, there is fabric sewn in to create boxes for each section of down, and to prevent the down from moving around. This gives the comforter more depth, and helps create consistent warmth.
Gusset. One step up from baffle-box construction, gusset-stitched comforters have the added feature of vertical fabric walls along the outside edges to provide maximum loft. They are very warm, but also the most expensive.
Thread count: not just for sheets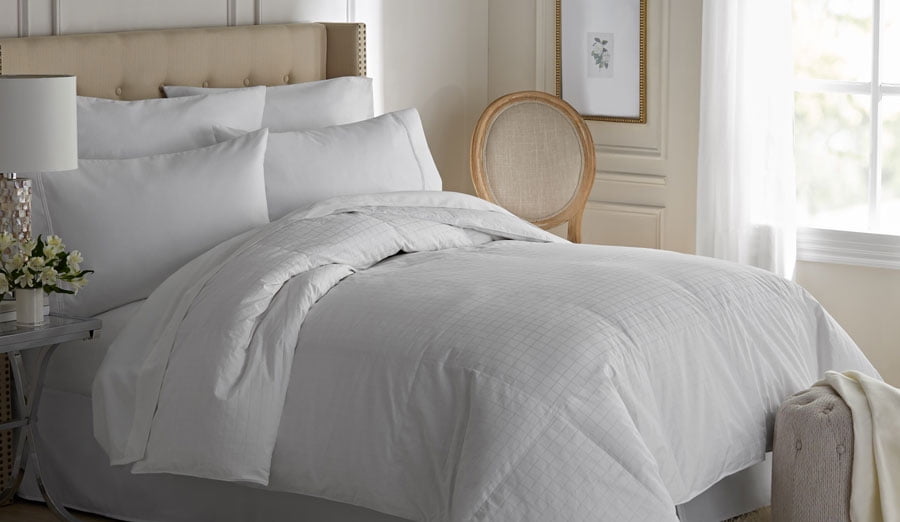 Comforter thread count is worth looking at since the denser the weave, the better the down will be contained. Unlike sheets, there's no need to splurge on a super high thread count, though. Usually 300 or higher is sufficient to get the job done.
Comforter care
You might be super excited to snuggle up under your new comforter, but give it 2–3 days to settle and expand once you get it home and unpacked.
You may also fluff it in the dryer by putting it on the low setting for five minutes (assuming the care instructions allow for that—be sure to check the label).
Washing 101
Comforters only have to be washed 2 to 3 times per year. Read the care instructions carefully, but generally speaking, you can wash it at home on your machine's delicate cycle with mild detergent. An extra rinse cycle is a good idea to make sure the soap is completely washed away.
To dry, use the low setting in the dryer. Dryer balls can help work out any clumps.
If you go with a comforter cover, you should wash it weekly with your sheets, but less frequently is fine if you use a top sheet.
Storage strategies
To stow away your comforter, fold it and keep it in a dry, cool location. Do not store your comforter in plastic, as that doesn't allow it to breathe.
Once you're ready to use it again, you can air it out on a clothesline on a dry day, or fluff in your dryer.
Choosing a comforter is a personal choice. Now that you understand the terminology and the pros and cons of each option, you can select the bedding that's best for you. Sleep tight!
Shop Down & Down Alternative Comforters
Shop All