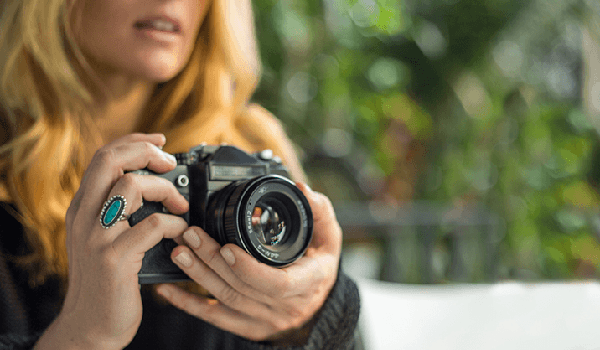 Pocket-size point-and-shoot cameras are inexpensive and convenient, but they don't hold a candle to the quality of a digital SLR (single-lens reflex) camera — especially if you're looking to experiment with manual settings or even interchangeable lenses for full control of your photography. If you're a digital SLR camera novice, ease yourself into pro equipment with an intermediate model like this Nikon.  But, ultimately, you want to know what you get for your investment, right? Read on.
Clear pics
Point-and-shoot patrons will be blown away by digital SLR pics. Rich contrast and vivid, crystal-clear colors are noticeably superior, and the larger image sensors offer a much wider dynamic range. Speaking of sensors, you can choose between full-frame and cropped sensors. In short, full-frame sensors mimic the frame size of 35mm film, which is ideal for shooting landscapes and architecture in natural and available light. Nature, wildlife and sports enthusiasts would be wise to go with a smaller cropped sensor for maximum detail at long distances. To boot, cameras with cropped sensors are significantly more affordable.
Quick clicks
Digital SLR cameras aren't just about image quality — you'll be able to take more photos in a shorter amount of time, thanks to the shutter/aperture along with precise focus adjustments that simply aren't possible with the smaller lenses found on point-and-shoot cameras. What's more, SLR lenses offer a much wider optical zoom range than their digital-zoom cousins, making them ideal companions for sporting events and other occasions where it's hard to get an up-close picture of your subject.
Lens factor
Speaking of lenses, DSLR camera owners have more creative possibilities, such as swapping a zoom lens (which brings the action closer) for a wide-angle lens that captures scenic vistas or fits the whole family into a shot. Most lenses aren't interchangeable between different manufacturers, so make sure to research what each company has to offer before committing to that brand.
Movie magic with digital SLRs
HD video recording has become a hot feature on many digital SLR camera models. Although these cameras usually don't allow auto-focus while recording video, the image is typically sharper than dedicated, low-cost video cameras, eliminating the need for carrying two devices (just be sure you're not zooming while recording). Most digital SLR cameras also include an HDMI port for easy connectivity to an HDTV for viewing your photos or videos exactly where they deserve to be — on the big screen of your computer or TV.
Make camera shopping even easier