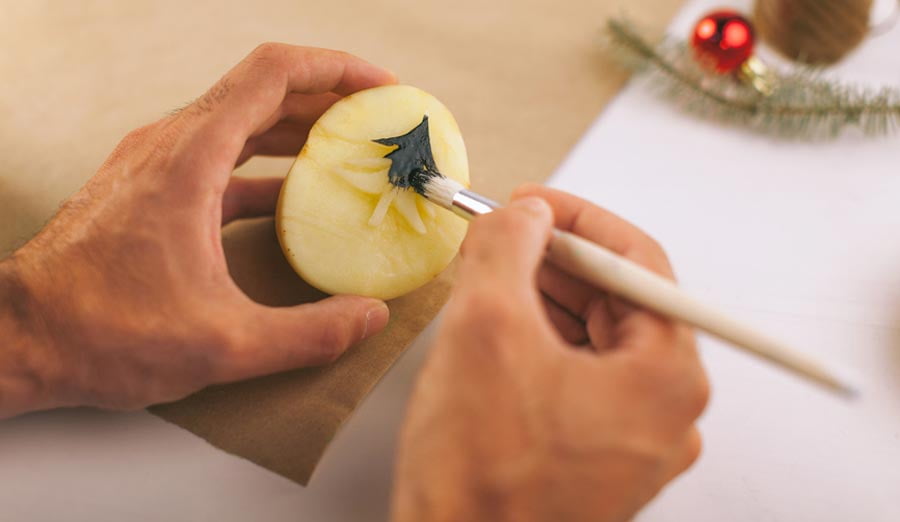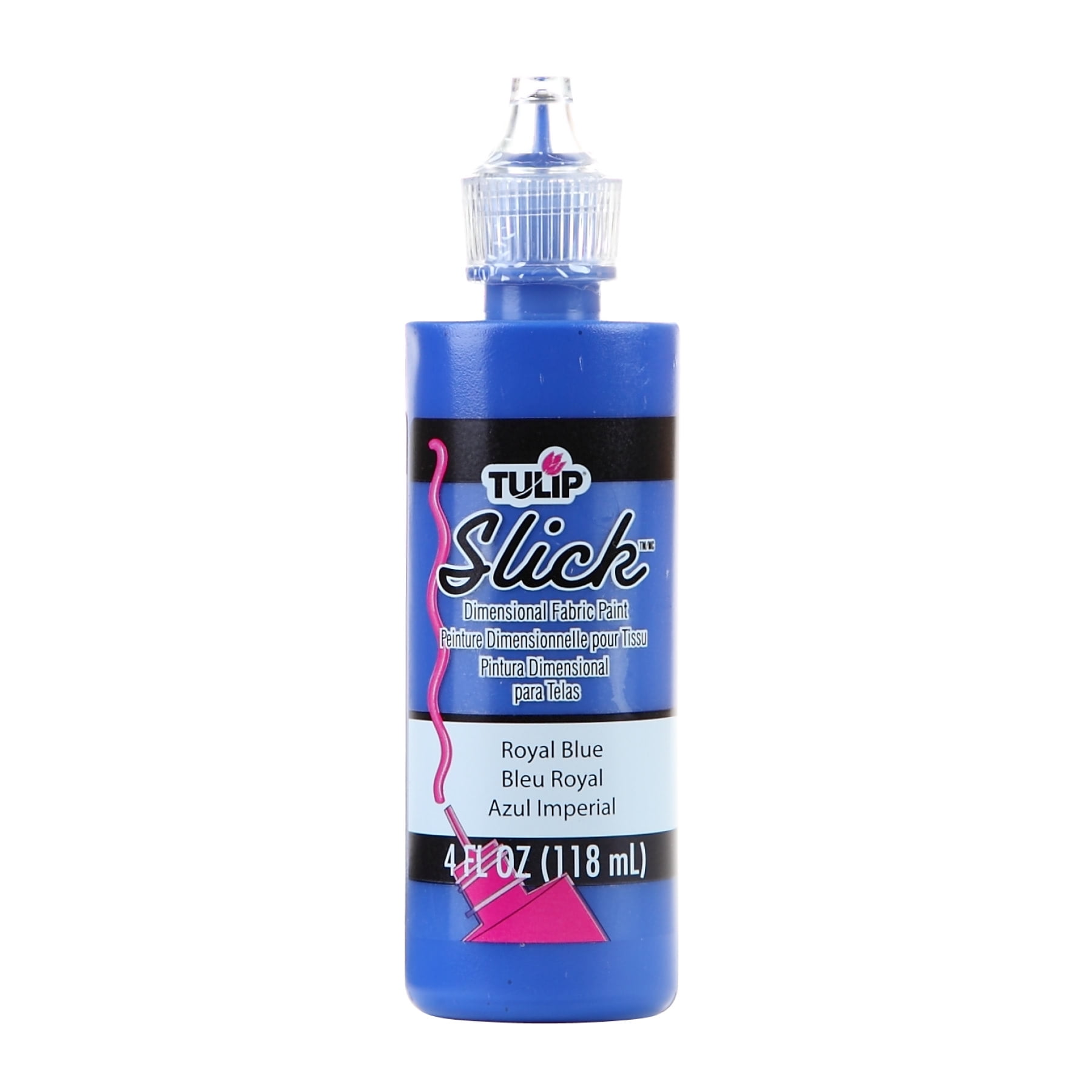 If you've ever wondered if you could paint designs on your clothing like the ones you see on Etsy or Pinterest, the answer is a resounding yes. Fabric paint makes it easy for even beginning crafters to personalize t-shirts for a family reunion, create a unique baby gift or turn plain sneakers into works of art. Instead of an item anyone could buy, you can create something tailored to a special occasion or celebrating your own individuality.
Fabric painting is also a great way to liven up a rainy day with your kids or just enjoy some quality time together. Most children love to design their own patterns on shirts, hats and cloth bags. Learn more about fabric paint with tips from Marisa Lynch, blogger and author of New Dress a Day: The Ultimate DIY Guide to Creating Fashion Dos from Thrift-Store Don'ts. Lynch often uses fabric paint as part of her thrift-store clothing transformations.  
Liquid fabric paint
Liquid fabric paint is available in tubes or jars and is similar to regular craft paint. You can apply liquid fabric paint directly from the tube for precise lines, or use a paintbrush to fill in larger areas. Mix paints to create new colors or subtly shaded effects. Lynch recommends liquid paints for older teens and adults. 
Fabric spray paint 
Fabric spray paint is excellent for covering large areas or working with stencils. 
Fabric markers
Lynch especially recommends fabric markers for young children, as they are easy to handle and don't make a mess. Use markers to create precise lines, write phrases or add small details to your designs.
Dimensional (Puffy paint)
Dimensional paint dries to a raised, puffy finish. Dimensional paints come in tubes with narrow applicators, making them an excellent choice for outlines, details or writing on fabric.
Dye
Fabric dyes are different from paint in that dyes react with the fabric fiber to alter the fabric's color, while paint merely coats the surface of the fabric. Dye is primarily used to change the color of an entire piece of fabric or to make tie-dye effects.
Choosing and preparing fabric
Though you can use fabric paint on just about any cloth, you'll achieve the best results on natural fibers with an even, tight weave, such as cotton, denim or silk. Cotton/polyester blends also work well. Your paint colors will be the most vivid against white fabric, but other light colors are also effective. If you are painting dark fabric, choose light colors of paint or special-effects paint in glitter, neon or a dimensional finish.
Before painting, wash and dry your chosen item according to the manufacturer's washing directions. 
Do not use fabric softener, as this prevents paint from penetrating evenly into the fabric. Iron your fabric to remove wrinkles if necessary. You want a flat, smooth surface for the best results.
Lynch recommends slipping a piece of cardboard or heavy paper between layers of fabric to prevent any bleed-through of paint.
Heat setting and fabric care
For the best durability, use heat to set the paint on items that you wash, such as clothing. Let your painted garment dry for several hours, or ideally, overnight. Then use either of the following techniques to set the paint:
Tumble the garment for 30 minutes in your clothing dryer, using the hottest setting safe for the fabric.
Cover the painted portion of the garment with a towel. Iron over the towel with the highest heat recommended for your garment. Keep the iron moving over the painted area for at least two minutes. Do not use the iron's steam setting.
Wait a day or two before washing your painted garment. When washing, turn the garment inside out, and wash in cold water.
Clean up
Lynch recommends minimizing the mess by covering your work area with newspaper or a drop cloth before beginning your project. Once you are finished painting, wipe the tips of your paint bottles, and wash paintbrushes with cold water and gentle dish soap.
Get inspired
If you run out of ideas of your own, look through craft books on fabric painting for inspiration. You'll find enough directions, tips, patterns and photographs of finished projects to keep you and your kids happily painting for hours. Browsing creative sites like Etsy and Pinterest is another way to spark your imagination with new ways to decorate with fabric paint.