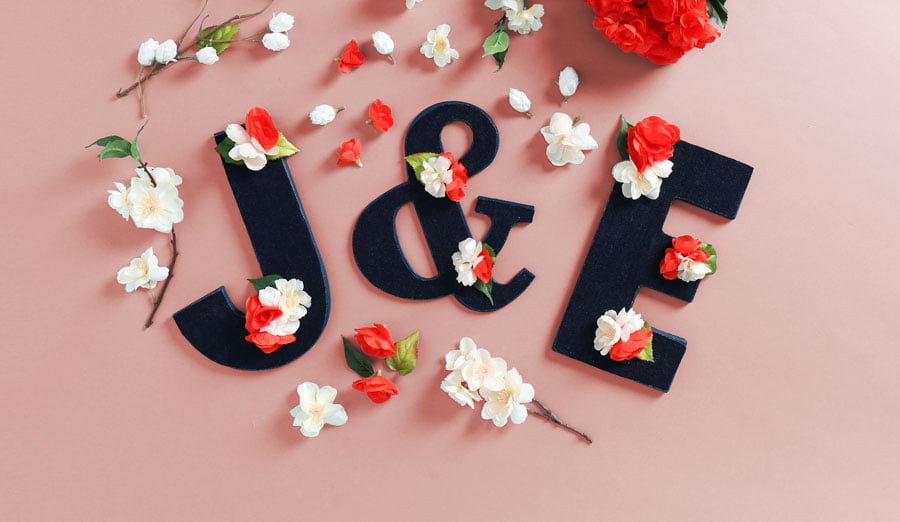 Every space deserves a touch of personalization. This easy decor craft shows you how to create a beautiful floral letter using artificial flowers, wood letters, denim fabric, and some basic craft supplies. Use this as a starting point to create your own letters to decorate a space (or nook) that you think needs a little personalizing.
This tutorial uses the flowers as an accent to the letter, and by doing so keeps the shape of the letter intact and not lost among the flora. We're making a fun twist on the decorated letter by covering the top of the letter in denim instead of just painting it. Here, we used new denim but taking an old pair of jeans and upcycling them could be really fun too!
Choosing your colors
Use your favorite color combination and letters of your choice. This example shows how this might be done for a summer wedding where the colors are bright coral and dark blue. The dark denim gives this a relaxed yet refined feel. Use the couple's first initials and an ampersand to join them in harmony. 
Picking your letters
Here are some more ideas for picking letter combinations:
Use a full name for a nursery 
Use initials for a children's room
Use a family last name for living room decor
Use first name and school colors for college room decor
Use meaningful noun such as "love" or "family" for living room decor
Use an expression like LOL or OMG
Project supplies
Hover and click to find these supplies.
Instructions
Step 1.  Use your letter and pen to outline the shape of the letter (reversed) onto the wrong side of the fabric.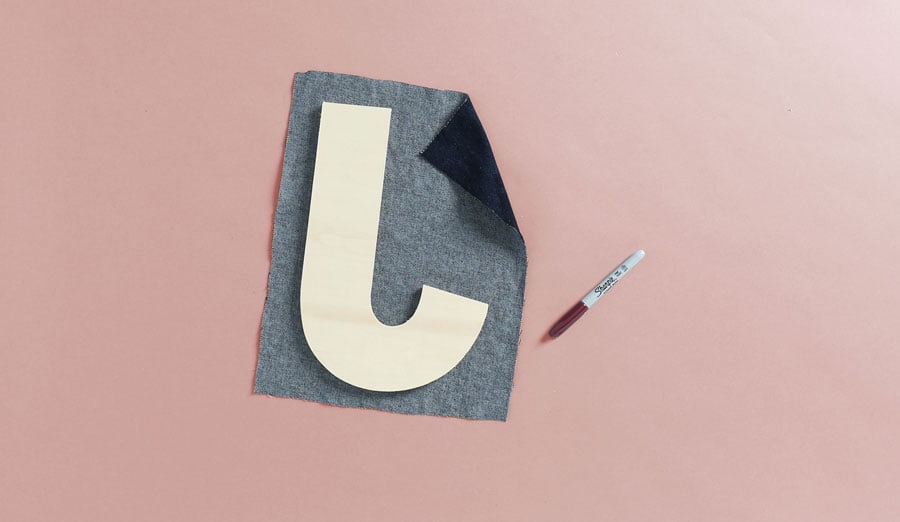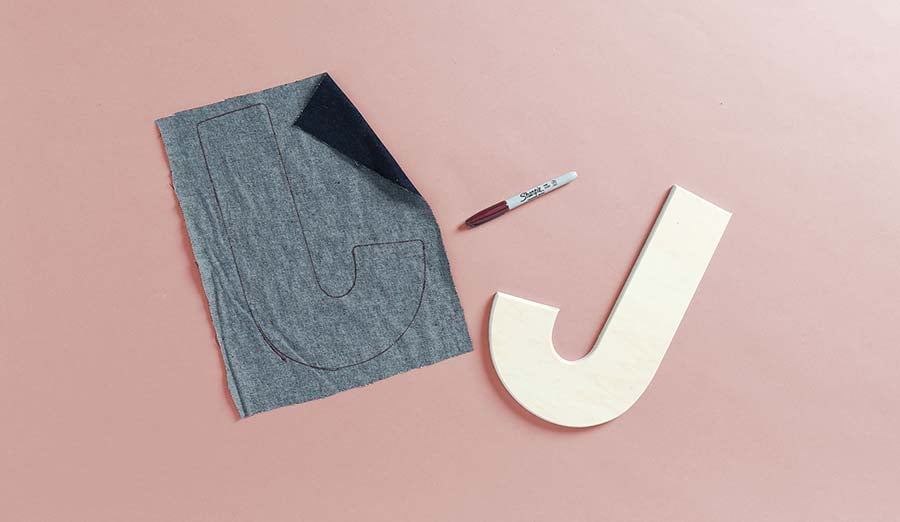 Step 2.  Cut out the fabric letter.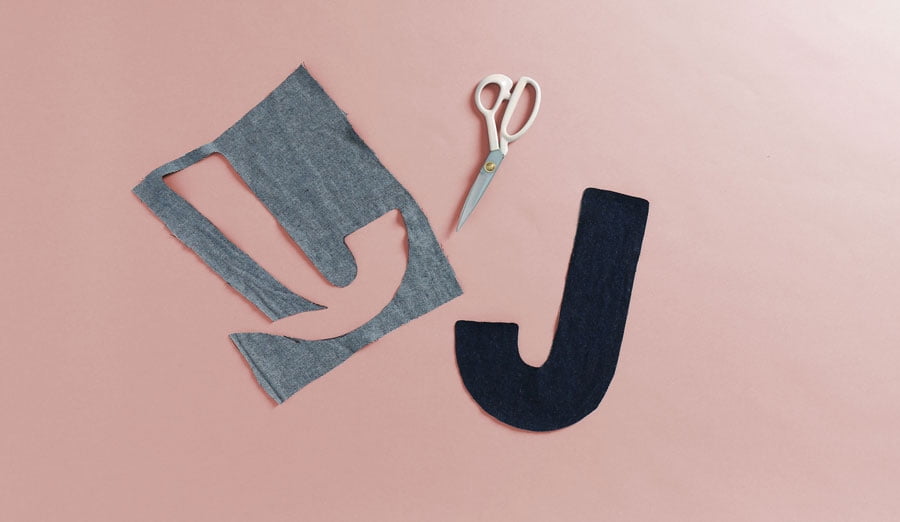 Step 3.  Apply a coat of Mod Podge to the back of the letter and let dry.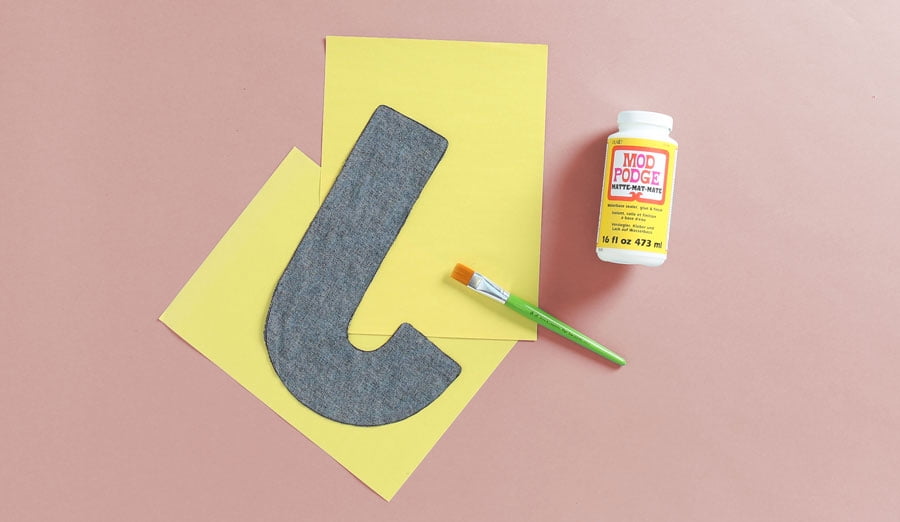 Step 4.  Meanwhile, paint the wooden letter with a paint that matches the color of your fabric. Let dry.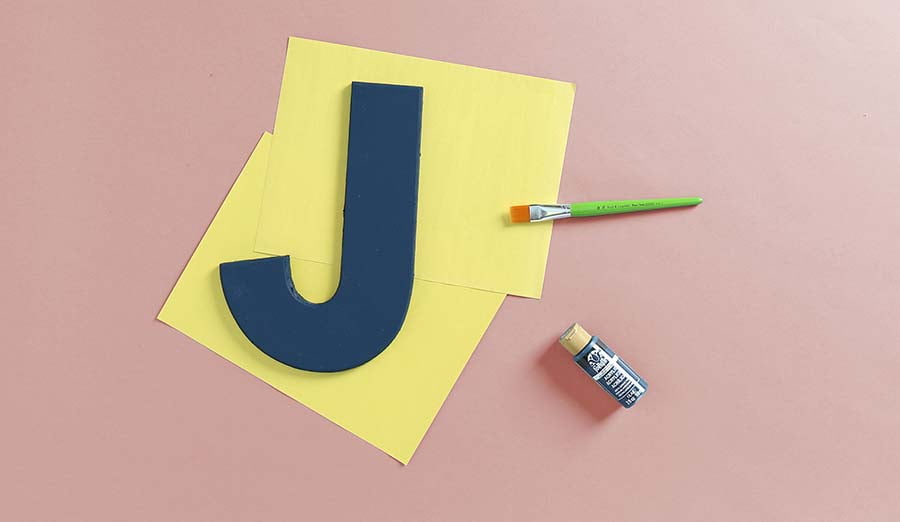 Step 5. Once dry,  trim the denim letter about 1/8″ inside your edge line to allow for fabric stretch, tracing allowance and any fraying that may have occurred. This will give you a crisp, clean edge.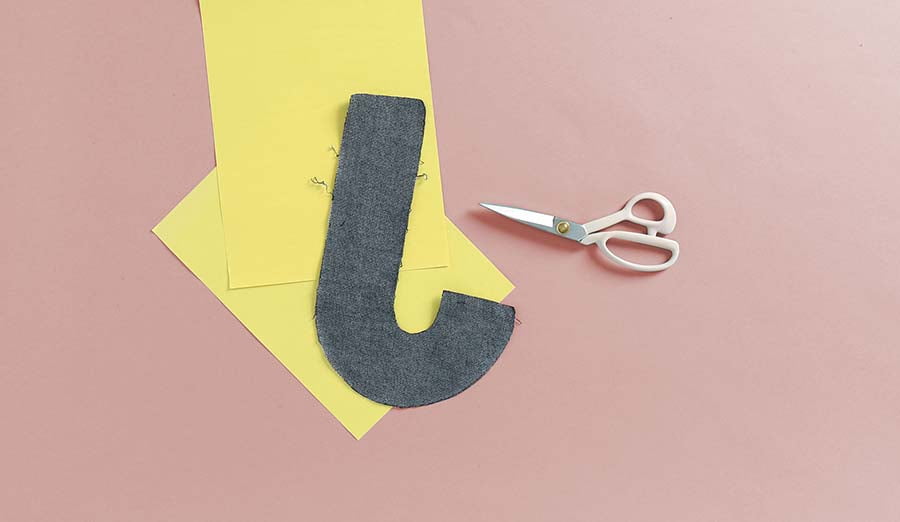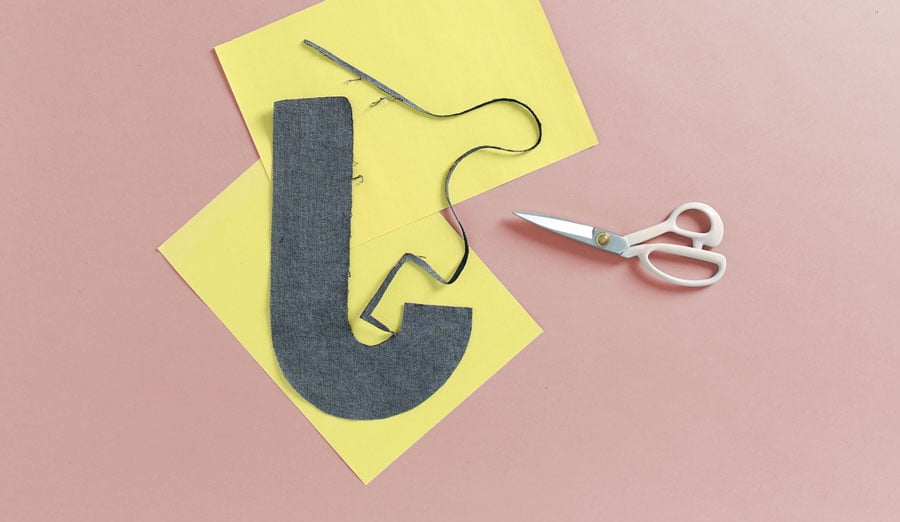 Step 6.  Apply a medium-to-thick coat of Mod Podge to the painted letter and attach the letter using the Mod Podge as the glue. Let this dry enough so that it's not slipping around, but you don't need to dry this completely before moving to the next step. 
Step 7. Remove flower buds and leaves from the stems. Plan your design and arrange your flowers where you want them to go on the letters. 
If you're unsure where the flowers should be placed, consider where flowers grow in nature as a guide. Flowers prosper on curves, in corners, and on ledges. Use the curves, corners, and ledges of your letter as a guide for placement, but of course, choose what looks best to you.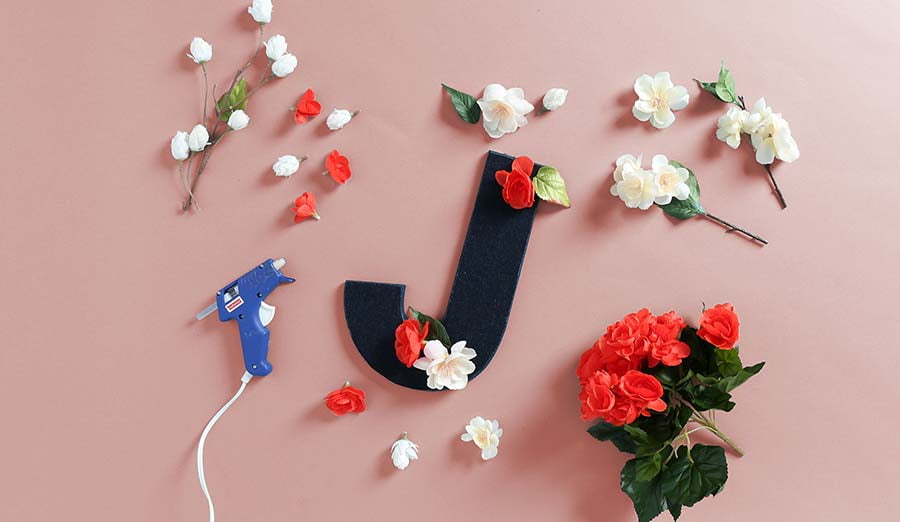 Step 8.  Use a  hot glue gun to glue the flowers in place.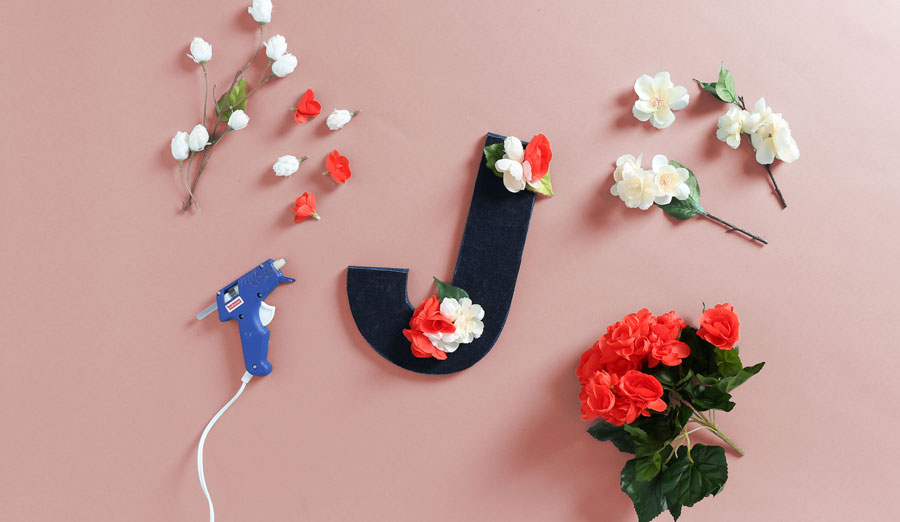 Finish the rest of your letters (if doing) and ta-da! Floral letter decor.