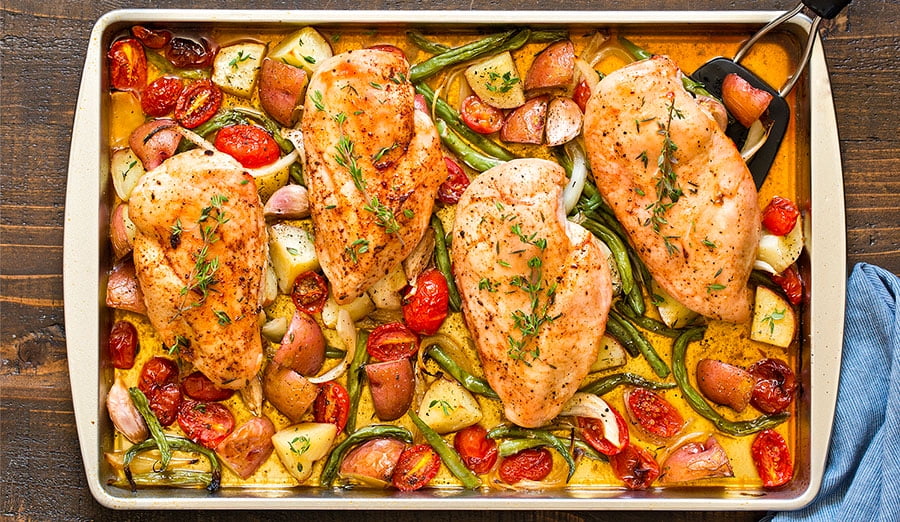 We could all use some time-saving help in the kitchen. Sheet pan dinners help solve this challenge.
Sheet pan dinners are an excellent way to get dinner on the table quickly. The concept is simple:
Place everything onto one sheet pan (usually a protein and accompanying vegetables)
Bake everything at the same time
Voila! A full meal ready to go
One pan chicken & vegetables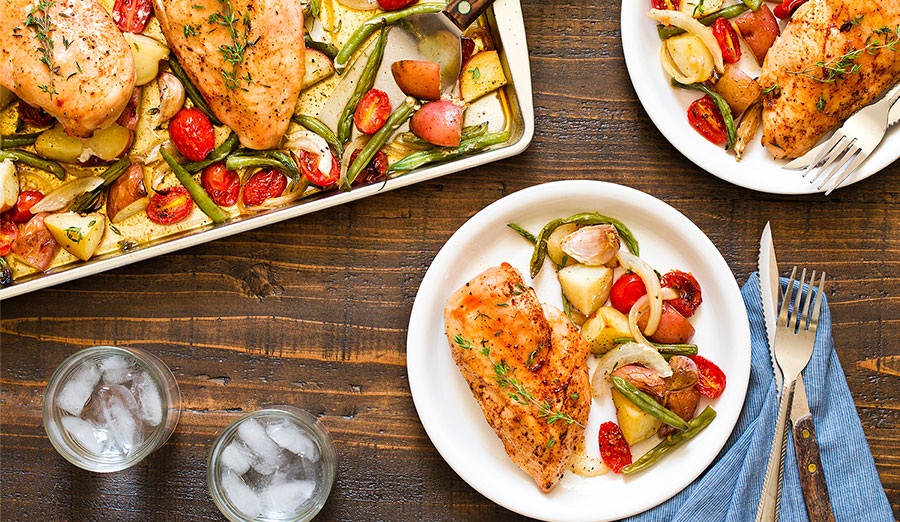 This recipe guides you through a simple sheet pan dinner using boneless skinless chicken breasts. Here the  seasoning of thyme, paprika, olive oil and maple syrup helps keep the veggies and chicken moist while the cooking.
Get the recipe: Sheet Pan Maple Chicken & Vegetables
Seasonal produce
This recipe takes advantage of red grape tomatoes and gorgeous green beans from early fall. But these vegetables are just suggestions based on availability, so feel free to substitute what you have on hand any time of year. Use broccoli instead of green beans, sweet potatoes instead of red potatoes, or cherry tomatoes instead of grape tomatoes.
Flavor nation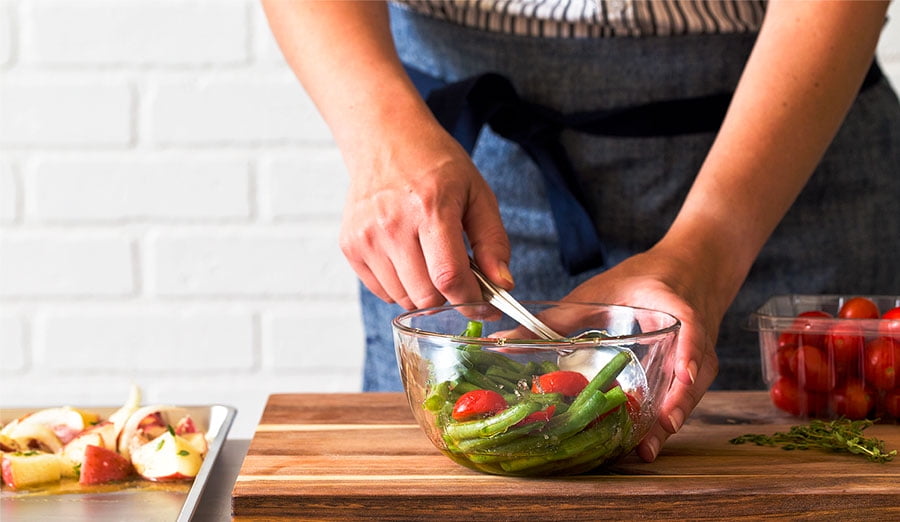 For another layer of flavor, use pure maple syrup (not pancake syrup) to add some sweetness and to help keep the chicken moist. Rubbing the chicken in paprika helps give it a little spicy kick to balance the sweetness.
Arranging the ingredients on the pan
Make sure the vegetables are evenly spread into one layer on the pan, and then place the chicken on top. This allows the heat to circulate underneath the meat while the juices drip down and give the vegetables extra flavor.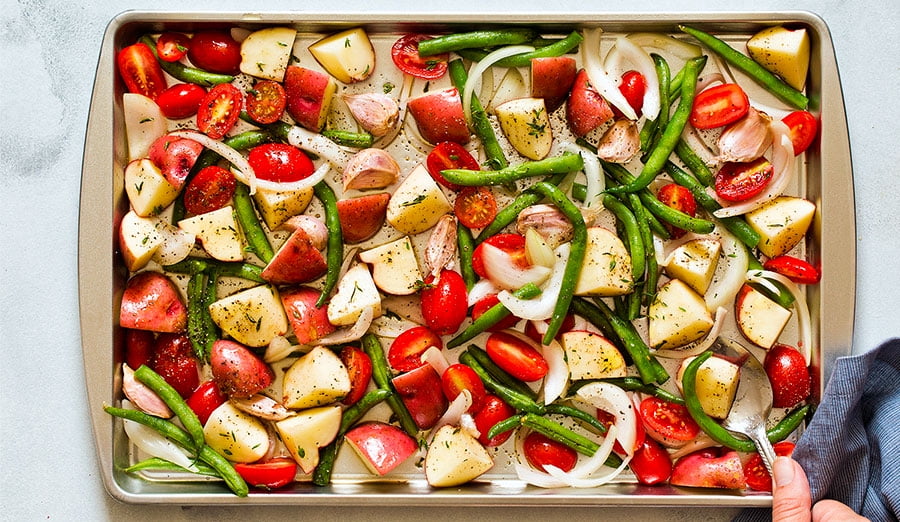 Choosing a sheet pan
One key item you need for baking a sheet pan dinner is a quality half sheet baking pan. Make sure your pan has a high enough rim to catch all the juicy goodness from the meal.
Clean up
Not only does a sheet pan dinner save you time because you're only cooking in the oven (which means you don't have to watch the stove top) but by using just one pan, cleanup is a breeze.
Get the recipe: Sheet Pan Maple Chicken & Vegetables
About Homemade In The Kitchen
Article, recipes and images provided by Carla Cardello. Carla is the recipe developer and food photographer behind the food blog Homemade In The Kitchen, where she writes about small batch recipes and recipes for two. She currently lives in Pittsburgh, PA, where she was born and raised.