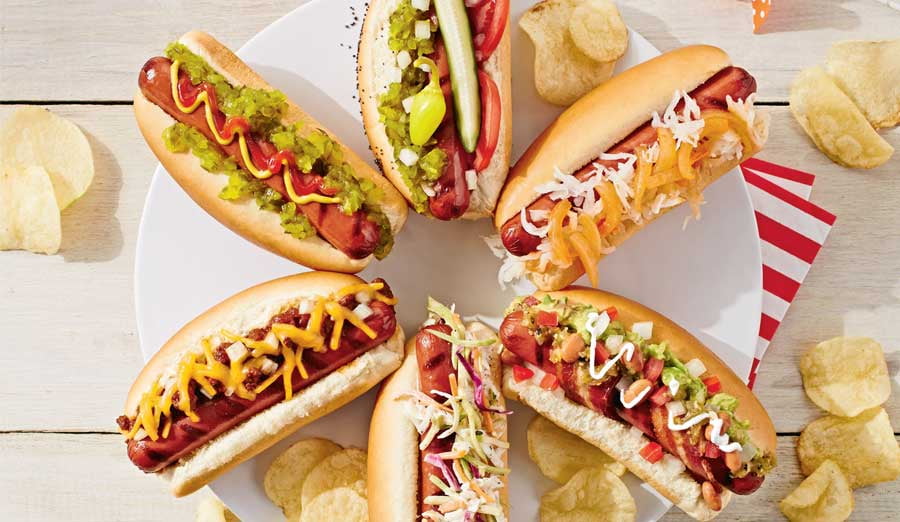 Hot dog!
How you enjoy your favorite hot dog has a lot to do with what part of the country you live in. A classic hot dog in Chicago isn't the same classic hot dog in Arizona, or New York City or Atlanta.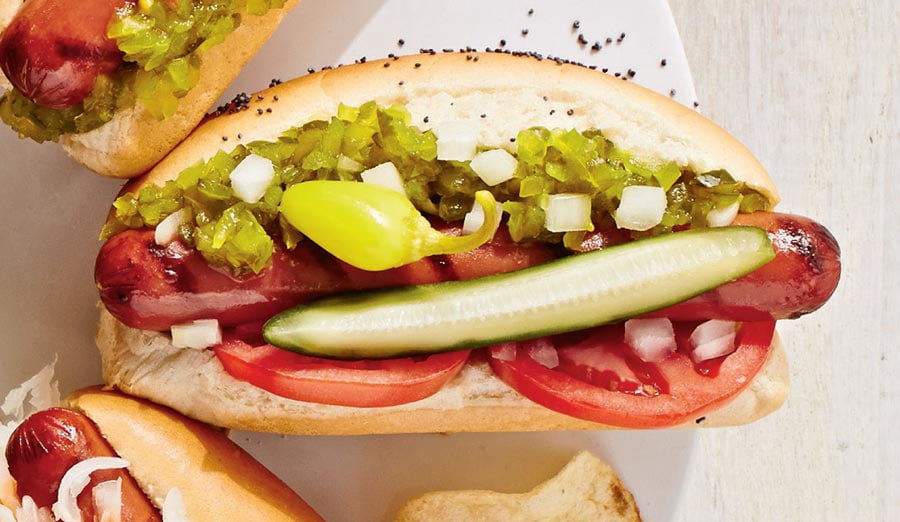 The Windy City has been taking its garden-inspired hot dogs to the next level since the 1920s by topping them with plenty of fresh veggies like white onions, tomato, pickle spears and sport peppers. In this recipe, some relish, yellow mustard, a sprinkle of celery salt and a poppy seed bun are the final touches for this Chicago-style classic. 
Get the recipe: Chicago Hot Dog
The New York Hot Dog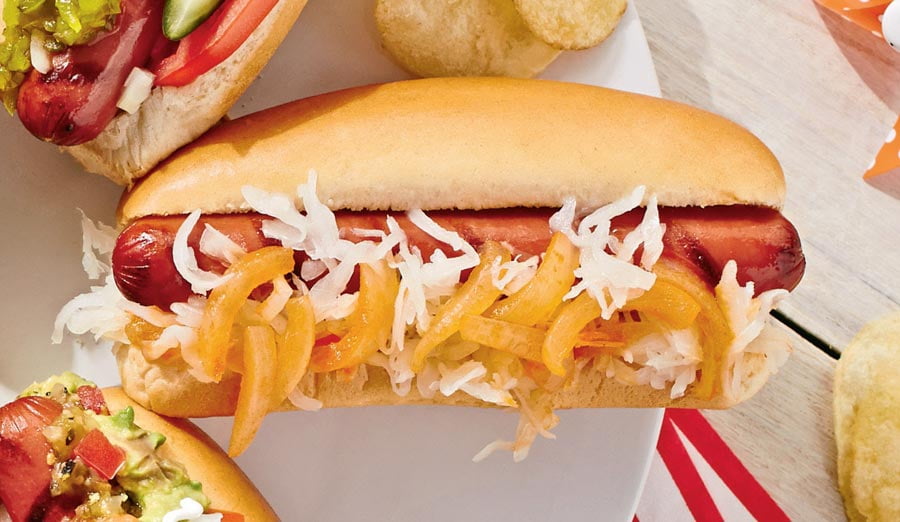 Nothing beats a true NYC streetcart dog. Treat your dog to some big city fixings this summer by topping it with classic sauerkraut & brown mustard. For some extra east coast swing, try adding sauteed sweet onions. In her version, Walmart Mom Jenn Fowler follows the streetcart tradition of boiling all-beef dogs instead of grilling them.
Get the recipe: New York City Streetcart Hotdog
The Atlanta Dog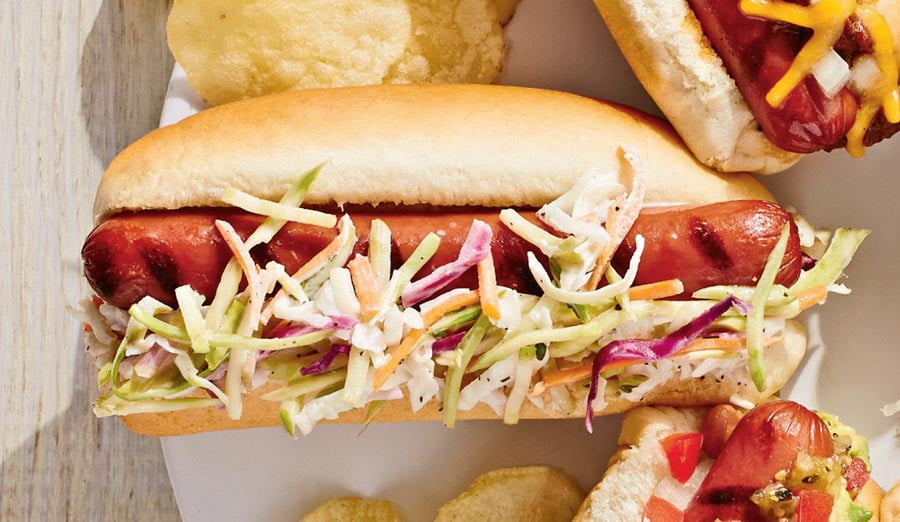 When things heat up in Atlanta, residents of The Big Peach like to cool things down by topping their hot dogs with some crisp, creamy coleslaw and a squiggle of classic yellow mustard.
Add a little extra flavor with this Ranch-Style Coleslaw with Bacon recipe.
The Detroit Dog aka The Coney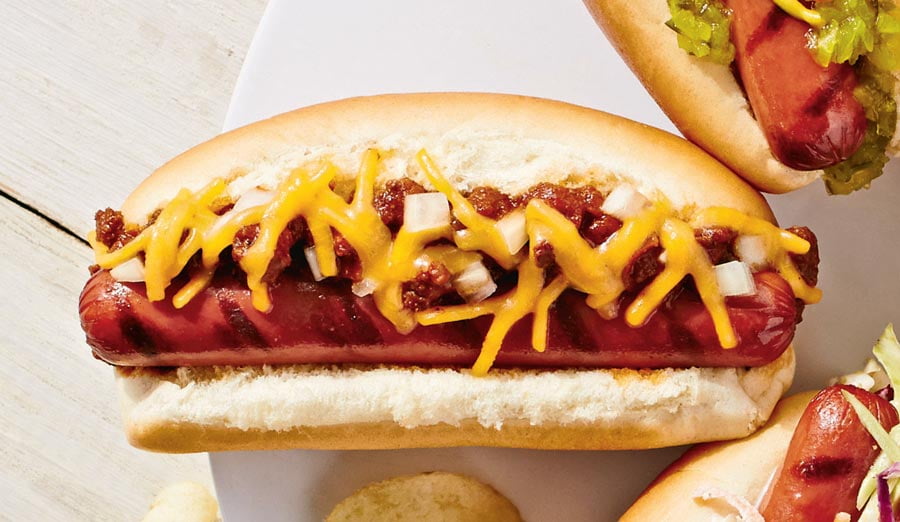 This Motor City staple, also known as a Coney Dog (inspired by New York's Coney Island), has been a part of Detroit's food landscape since the 1920s. Covered in hearty beef chili, diced onions, cheddar cheese and mustard, this Detroit Dog is satisfying enough to get you through even the most sun-drenched summer day.
In a rush? Try this recipe for a quick, classic chili: Touchdown Chili
The Seattle Hot Dog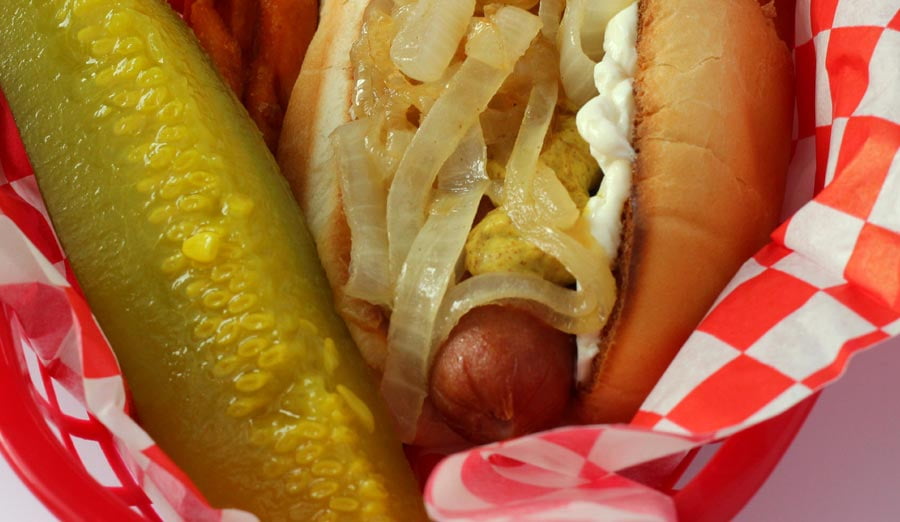 Seattle, not to be outdone by the rest of the states, has its own innovative take on the hot dog. These bagel-inspired late night treats, adored by Pacific Northwest residents, originated in the 1980s with a schmear of cream cheese, sweet grilled onions and spicy brown mustard. This version uses Walla Walla sweet onions sauteed in butter to make this meal top dog in the Pacific Northwest.
Get the recipe: Seattle-Style Hot Dogs
The Arizona Hot Dog aka The Sonoran Dog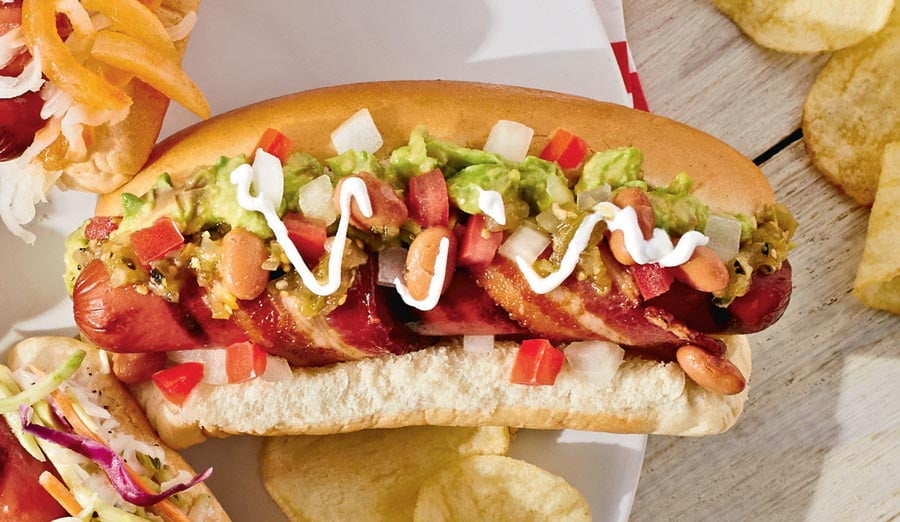 Arizona's famed Sonoran Dog must have taken inspiration from the Grand Canyon because it is large and in charge. This dog is our heftiest yet, with classic Southwestern ingredients like bacon (yay!), pinto beans, diced tomato and onion, jalepeno pepper sauce, avocado and a mayo drizzle. 
The Carolina Hot Dog
You won't be able to get Carolina off your mind after you get a taste of the classic Carolina-style dog. This southern hot dog is doused in creamy slaw, savory chili and topped with a drizzle of mustard to tie it all together. In this version, the hot dog bun is buttered before grilling or toasting for a minute.
Get the recipe: Southern Chili Slaw Dog
The Cincinnati Hot Dog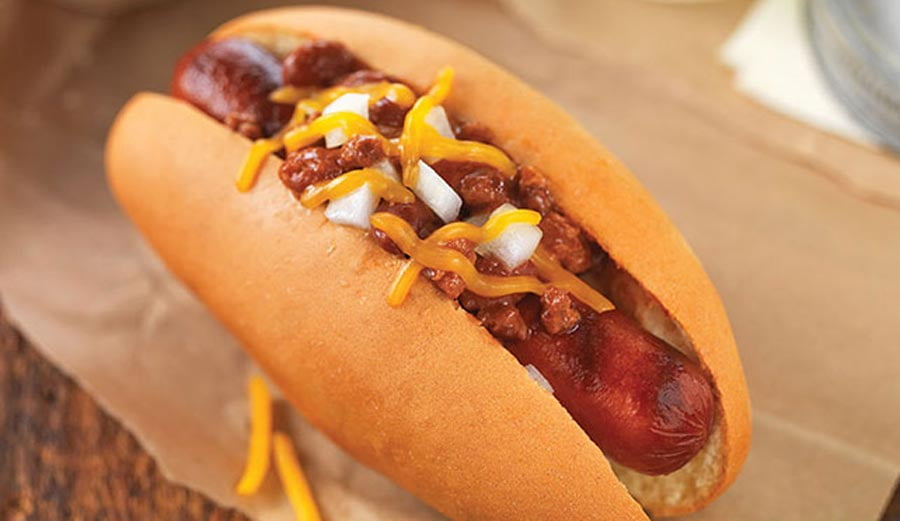 The Cincinnati-style hot dog is more than just a chili-cheese dog. This grilled dog is heaped with Cincinnati's classic Skyline chili, seasoned with cinnamon & cumin, then garnished with chopped onions and mild shredded cheddar cheese to create the ultimate Cincinnati Chili-Cheese Dog.
Get the recipe (and add a little cinnamon and cumin to your favorite all beef chili): Easy Chili-Cheese Dog
The Texas Hot Dog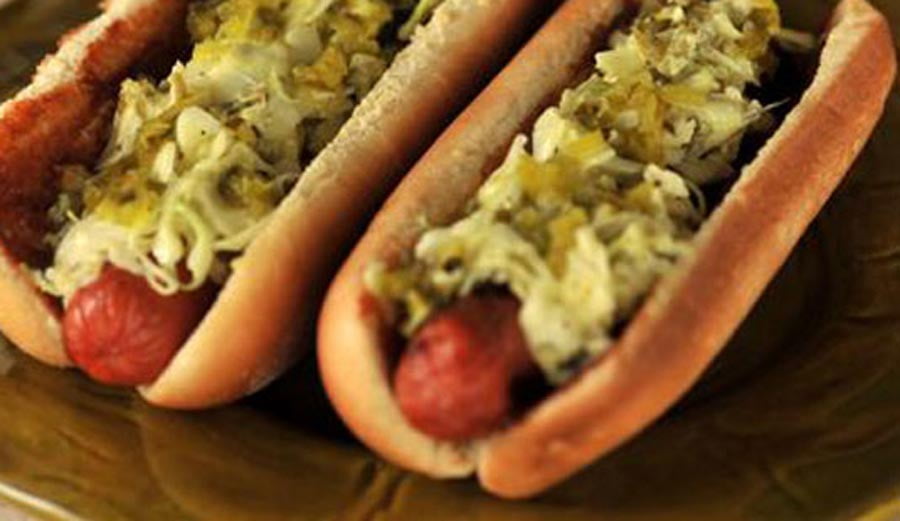 Any Texan worth their smoke & salt takes great pride in the state's beloved BBQ history. Not to be left out of the mix, the Lone Star State turns even the simplest of hot dogs into a savory, smoky meal by lathering it with barbecue sauce and a hefty heap of slaw.
Get the recipe: Texas Style Hot Dog
The Classic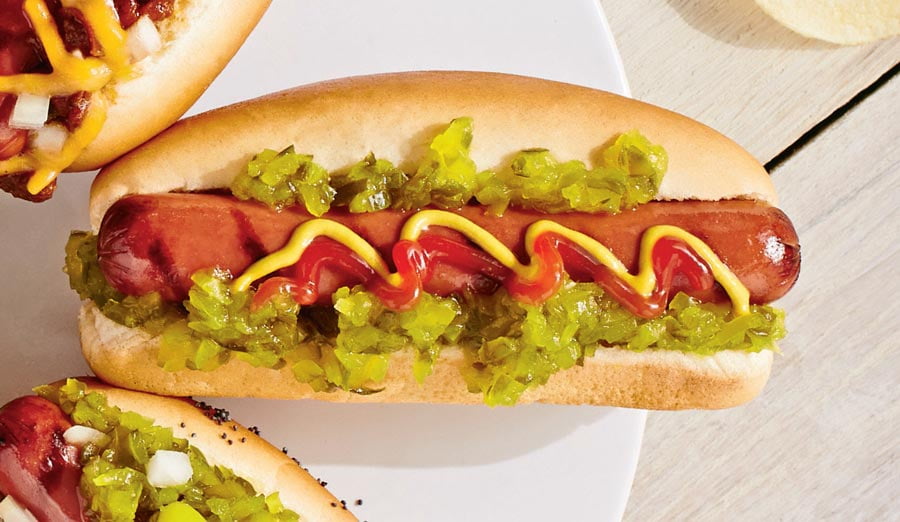 Across the country, nothing truly says summer like the all-American classic hot dog. Top your dog with the time-honored trifecta of ketchup, mustard and relish for a kid-friendly staple that spans the states.