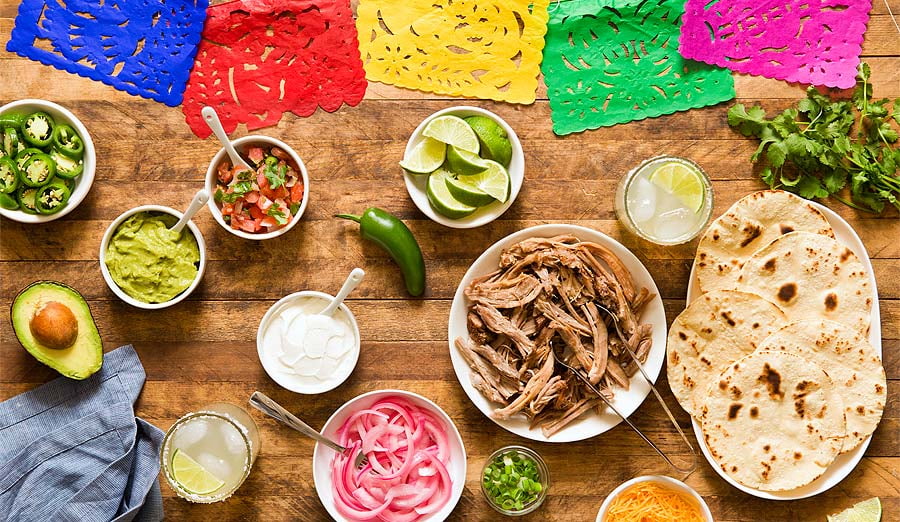 Who doesn't love a good taco? With so many options to mix and match fillings and toppings, no wonder people dedicate an entire weekday to them.
Although Taco Tuesday is a popular dinner theme all year round, Cinco de Mayo is the best time to throw a really big fiesta. And what better way to celebrate the holiday than with a taco bar featuring slow cooker pork carnitas?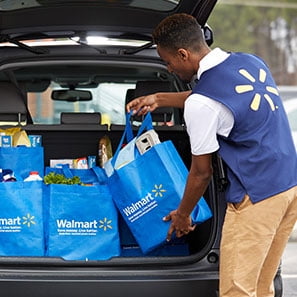 More in Walmart Grocery
SNAP at Pickup is a snap.
Shop Grocery Pickup now using SNAP EBT payment.
Host a taco bar
Hosting a taco bar allows your guests to customize their tacos the way they want them. To make your job even easier, make one protein for everyone to enjoy then set out all of the condiments to mix and match.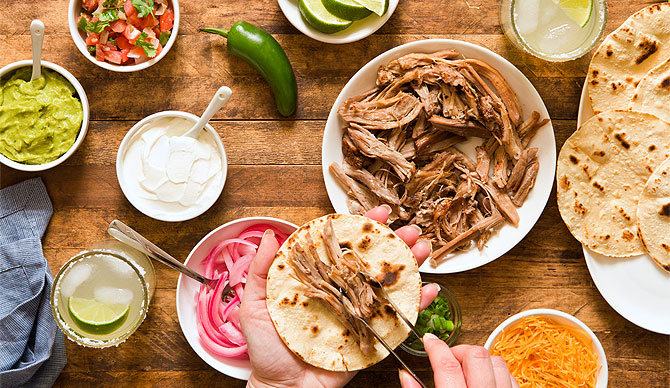 Serve tacos carnitas-style
Serving the tacos carnitas-style will be a sure crowd-pleaser! Carnitas refers to shredded pork shoulder often used as a filling for tacos, burritos and other Mexican dishes. Typically it's braised for a few hours, but using a slow cooker means not having to babysit the pork while you finish planning the rest of your fiesta.
Picking pork shoulder
The best cut of meat for carnitas is pork shoulder, a tougher cut compared to a leaner cut such as tenderloin. Pork shoulder, sometimes referred to as pork butt, contains a good amount of fat, which after cooking it low and slow, melts into the meat and makes it moist and tender.

More in Walmart Grocery
Cinco de Mayo Shop
Find all you need for a delicious fiesta.
Don't forget the pickled red onions
When setting up your taco bar, homemade pickled red onions are a must-have condiment. They add a bright acidic element that complements the rich carnitas pork. Making them is as easy as boiling and pouring a vinegar mixture into a jar. Since pickling requires time for the onions to soak in the vinegar, you can make them the day before so you have one less thing to do the day of the fiesta.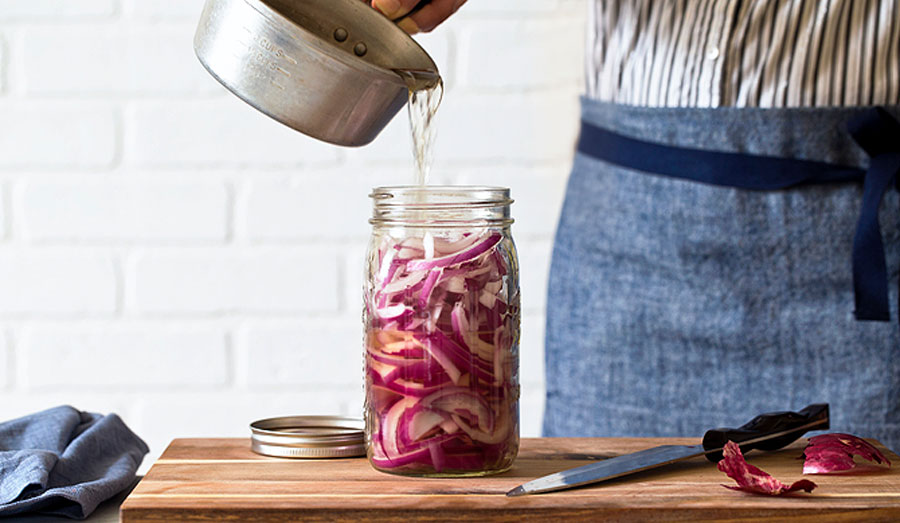 Condiments & toppings
Don't forget the condiments! Purchase ready-made guacamole and pico de gallo for easy topping, as well as sour cream, jalapenos, shredded cheese, green onion and lime wedges.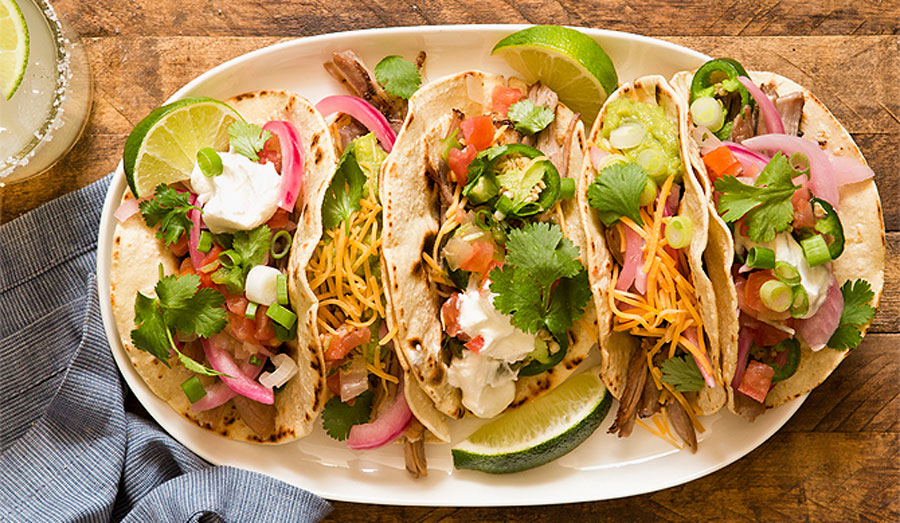 About Homemade In The Kitchen
Article, recipes and images provided by Carla Cardello. Carla is the recipe developer and food photographer behind the food blog Homemade In The Kitchen, where she writes about small batch recipes and recipes for two. She currently lives in Pittsburgh, PA, where she was born and raised.