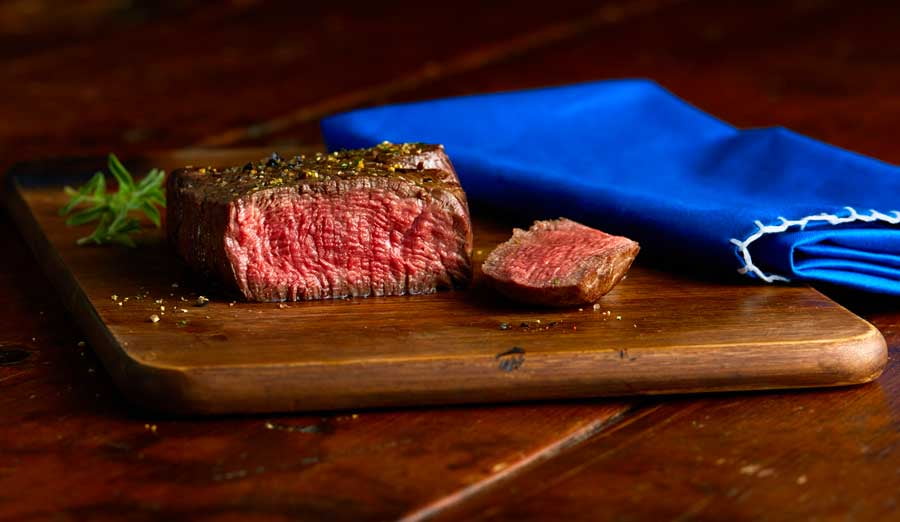 Grilling the perfect steak. It can be a simple process to make a perfect steak as long as you choose a great steak and follow through with proper preparation and cooking technique. Learn how to grill the perfect steak with these 5 essential tips.
1. Choose steaks with marbling
Before we get into how to cook a steak, let's look at what matters when it comes to choosing steak. Marbling, which is little streaks of fat, is a steak's way of saying it'll cook up juicy and tender. You'll find marbling in cuts from the loin and rib, which are areas that get less exercise than other parts like the legs, shoulders and rump. Choose steaks that are bright red with white marbling that's evenly distributed through the meat.
2. Choose cuts based on preparation technique
The cut of beef you choose will depend on whether or not you want to marinate the meat before grilling. Some cuts are often marinated first to help them cook up tender, while with other cuts marinating is just a delicious option.
Cuts that can go on the grill dry:
Choose loin and rib cuts with marbling. The fat will keep the meat tender as it cooks. Cuts that contain the word "loin" or "tip" come from the loin; cuts from the rib will have the word "rib" in the name. Cuts to look for:
Ribeye steak (comes bone-in or without bone)
T-bone steak (includes New York strip steak and tenderloin steak)
Sirloin steak
Petite sirloin steak
Tri-tip steak
Porterhouse steak (a larger version of the T-bone steak, which includes New York Strip steak and tenderloin steak)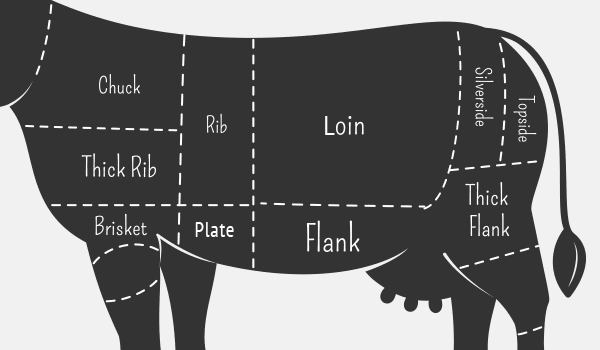 Cuts that can benefit from marinating:
Leaner cuts of beef, like flank steak and skirt steak from the cow belly work well when marinated. These cuts are a good choice from a health perspective because they come from fibrous muscle that contains less fat. But while they have great flavor, they can sometimes cook up tougher if not tenderized with a marinade. Grill these cuts quickly and slice against the grain of the meat.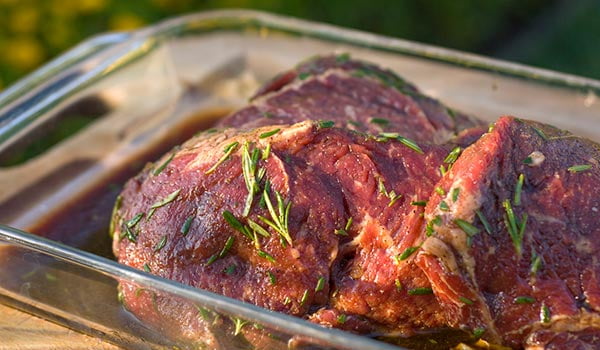 3. Know the difference between USDA Choice and USDA Select
The United States Department of Agriculture (USDA) has defined eight quality levels for beef based on three measures: tenderness, juiciness and flavor. Meat that has been graded by the USDA receives a shield that indicates the level. For grilling steaks, go for the top two levels that are most commonly offered in stores: USDA Choice and USDA Select.
Choice is a high quality rating. These steaks will tend to have more marbling. Select is a leaner meat, so it will have less marbling.
4. Prepare and rest beef properly
What you do with beef before and after you grill it is as important as the meat itself.
Before grilling: Very cold or frozen meat might not cook evenly. So let meat come to room temperature or slightly cooler than room temperature. Pat steaks dry with paper towels so that they will sear or brown properly. If steaks were marinated, hold up the meat and let the liquid drip off before grilling.
After grilling: Let meat rest for 10 minutes before slicing. Meat that's sliced just after coming off the grill will release more juices, making it drier; when allowed to rest, the meat retains more liquids, which makes for a juicier steak.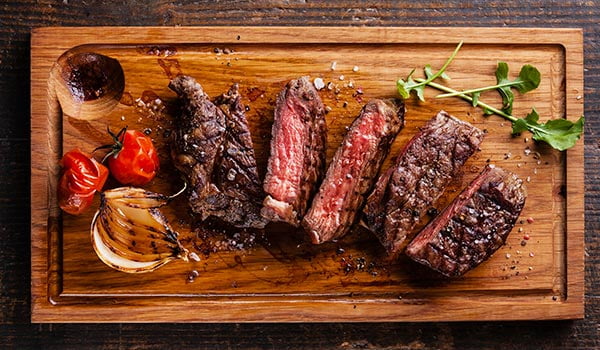 5. Check for doneness and temperature
Doneness of steak depends on its internal temperature. Savvy grillers check doneness by poking meat with a finger and gauging firmness. A lot of give means it's raw or rare; slightly firmer means it's medium; firm means well done.
To get the most accurate internal temperature, insert a meat thermometer into the thickest part of the meat. Beef is rare at 125°F (with 3 minutes resting time); medium rare between 130°F -135°F; medium between 135°F -140°F; medium well between 140°F -150°F and well done at 155°F and higher.
Steak doneness temperature chart
| | | | | | |
| --- | --- | --- | --- | --- | --- |
| Doneness | Rare | Medium rare | Medium | Medium well | Well done |
| Internal meat temperature | 125°F (with 3 minutes resting time) | 130°F -135°F | 135°F -140°F | 140°F -150°F | 155°F and higher |