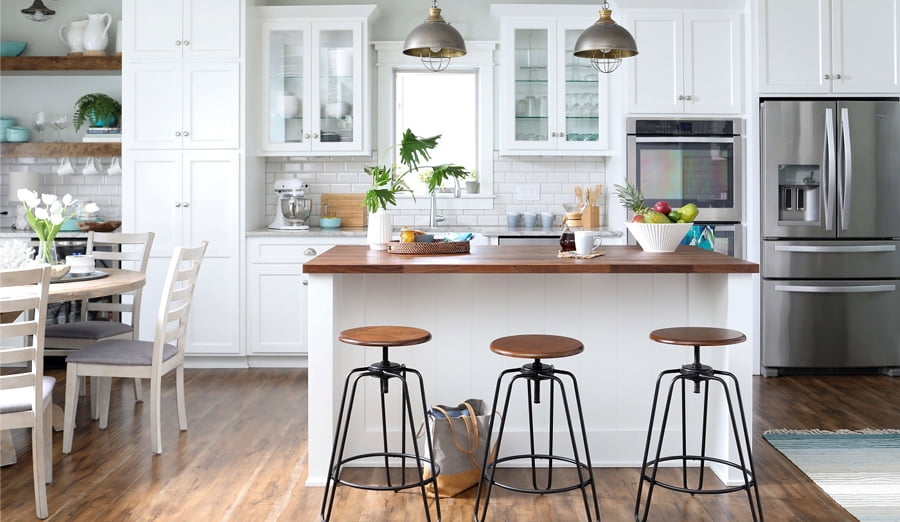 Your kitchen is probably one of the most-used rooms in your home. It's also where your food is stored, prepared, and cooked daily, so keeping it clean is very important. Refresh this important room this spring with our kitchen cleaning checklist.  
Remember: with your Walmart+ benefits, you get free next-day and two-day shipping on items from Walmart.com—no order minimum required.* Even if your order is under $35, the shipping fee will be waived at checkout on Walmart.com.
Prepare for the clean: clear & declutter
Clear things off the counters that don't belong in the kitchen (keys, mail, paper, toys, etc.). 
Organize your kitchen space so that you're ready to clean. 
Keep the kitchen well-ventilated by opening a window or turning on a fan. 
 Start by clearing the sink of dirty dishes 
Dishwasher detergent cleans your dishes, but when was the last time you cleaned the dishwasher?  
Put some dishwasher cleaner into your empty dishwasher and run a normal cycle. This will break down any limescale and grease buildup inside the machine.  
How to have a cleaner oven  
For a deep clean, preheat your oven to 200 degrees, then turn it off. Remove oven racks and clean them separately.  
Spray a thin layer of oven cleaner from about 9–12 inches away from the inside surface, spraying the top, then sides, then bottom.  
Close the door and allow the cleaner to work 5–10 minutes. Once the time has passed, wipe down all surfaces with a sponge or damp cloth to remove the grime. 
Clean your microwave  
Fill a microwave-safe bowl with warm water, a healthy amount of dish soap, and some baking soda (optional), which acts as a deodorizer.  
Place the bowl in the microwave for one minute or until it begins to steam. 
Remove the bowl and use a damp sponge or rag to wipe down the inside surface of the microwave.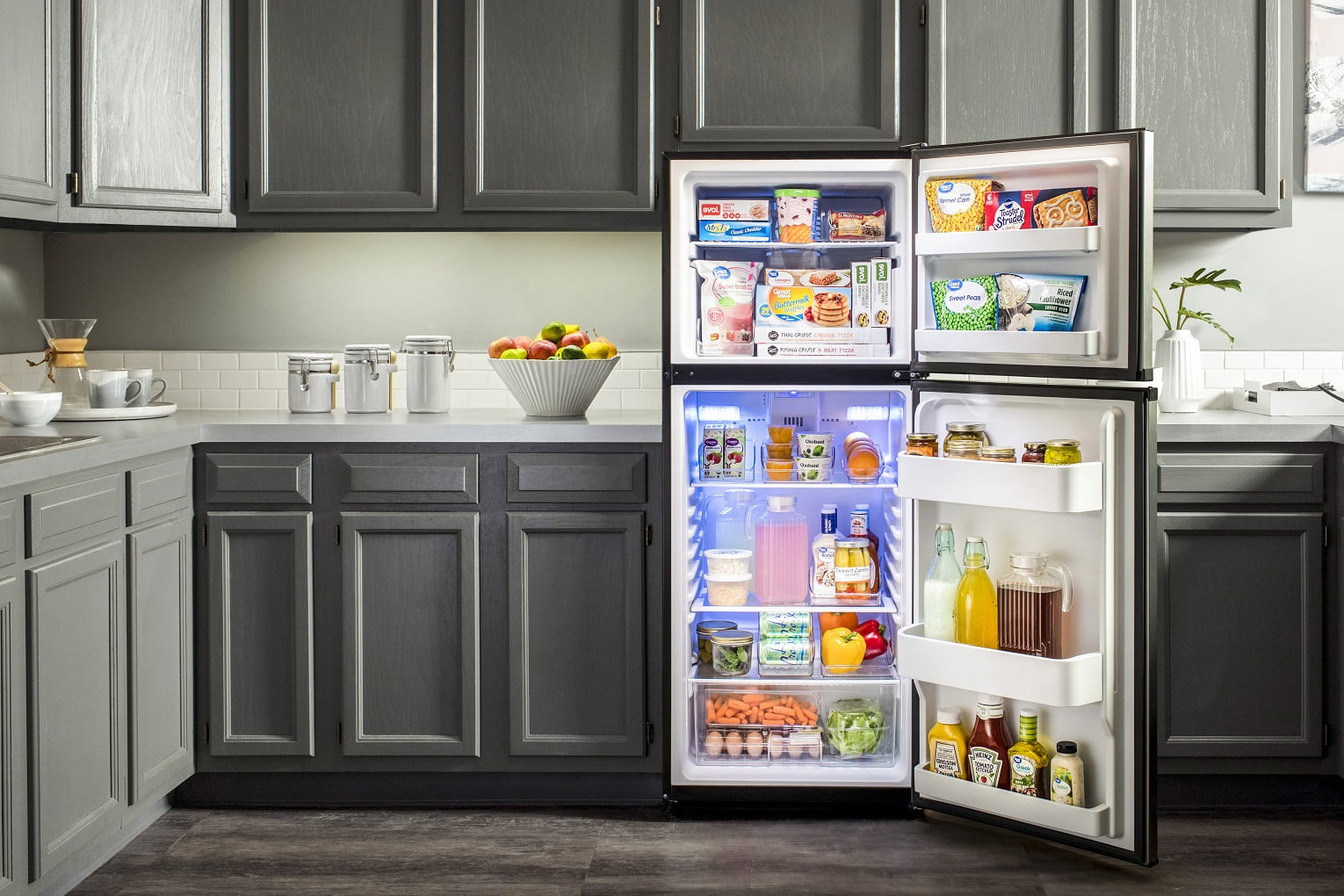 Deep clean your fridge 
Throw away or compost all old and unwanted food items. 
Remove everything else from the fridge prior to deep cleaning. This includes trays, shelves, and any other attachments. 
Soak and wipe down the trays, shelves, and attachments with hot water and dish soap. 
Spray the interior surface of the fridge with a multi-surface cleaner, leave for as long as instructed, and wipe clean using a sponge or damp cloth.  
Leave a box of baking soda in an area of the fridge to keep odors at bay.
Many of these items can be shipped using your Walmart+ free shipping benefit with free next-day or two-day shipping.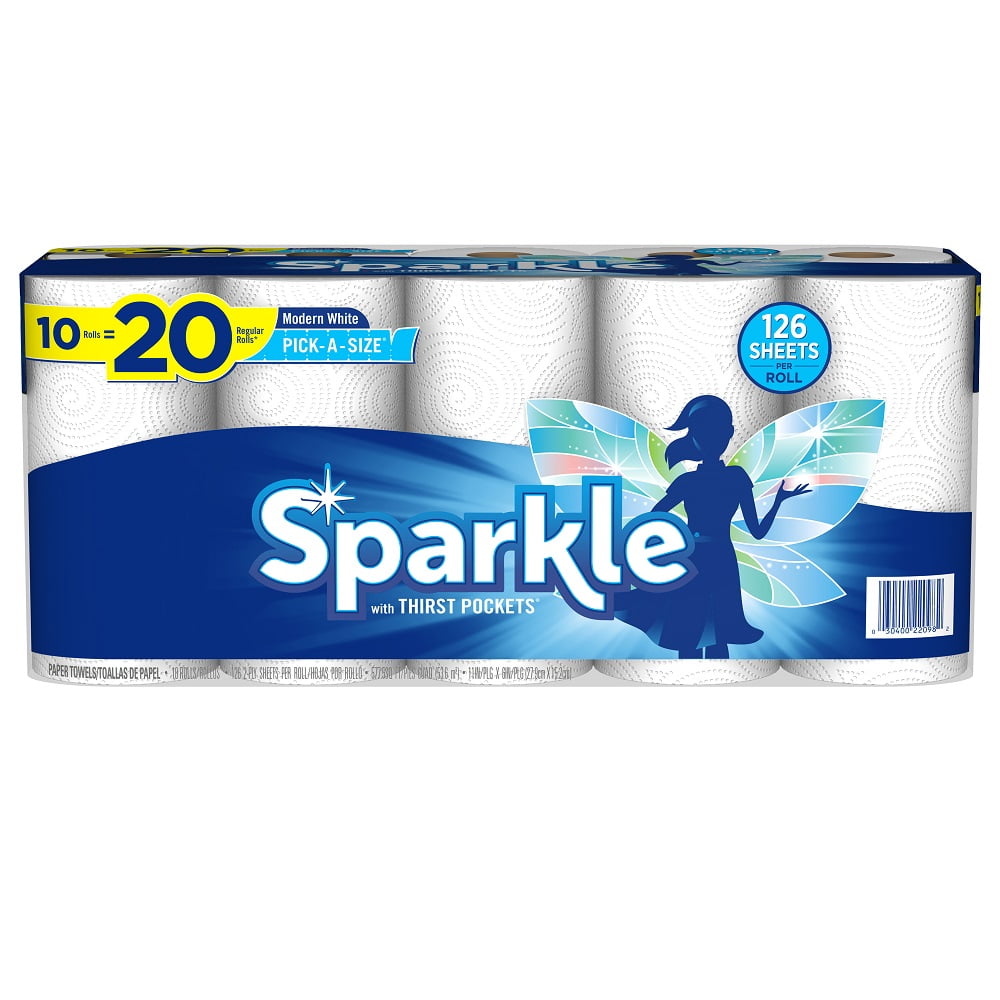 Clean your stove top 
Glass-top stove 
Electric stove top  
If the hot plates can be removed, remove them and put them aside. 
Follow the steps above for cleaning under the hot plates. 
The hot plates may be cleaned with degreaser to remove any burned-on food. 
Rinse and dry the hot plates and place them back on the stove. 
Gas stove top  
Remove and clean the grates and burner caps with hot water, dish soap, and a Brillo pad. 
Spray a gas range cleaner directly onto the surface and wipe clean with a damp cloth.  
Place the clean and dried grates and burner caps back on the stove. 
Clean the floor 
Use a vacuum cleaner or a broom and dustpan to clear the floor of any debris, dirt, dust, and light soil. 
Finish cleaning the floors with a mop and bucket or a Swiffer sweeper.  
Use a towel or rag by hand if there is a stubborn spot that doesn't get clean with procedures above. 
Sink, cabinets, & counters 
Thanks to your Walmart+ benefits, you can get all the spring cleaning products you need fast and with free shipping.
*Items that are shipped by Walmart. This excludes oversized and freight items, as well as any third-party sellers not shipped by Walmart.
Sources
https://www.cleaninginstitute.org/cleaning-tips/home/room-guide https://www.thespruce.com/intensely-clean-a-kitchen-1900601 https://www.wikihow.com/Clean-a-Kitchen#Cleaning-the-Stove-Top https://www.realsimple.com/home-organizing/cleaning/kitchen-cleaning-plan https://www.simplybusiness.co.uk/knowledge/articles/2017/01/how-to-deep-clean-a-kitchen-for-landlords/