Could this finally be the year that you organize your home and your life? Organization is usually one of the most popular New Year's resolution buzzwords, but it can seem like a big undertaking. The good news is if you go room by room and use products like plastic storage bins and baskets strategically, it's totally doable.
Here are some easy organization hacks to help you conquer the most commonly cluttered areas of your home.
Your closet makeover plan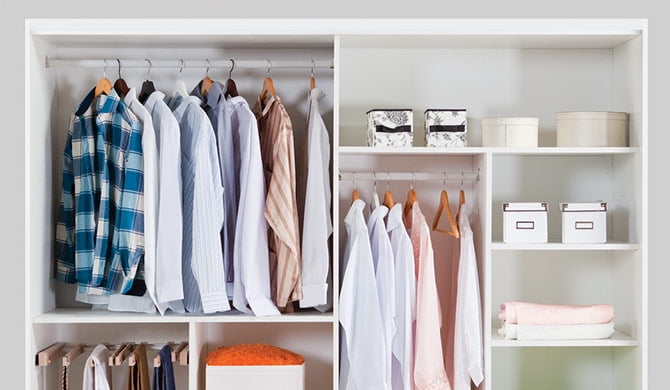 Before: Clothes haphazardly slipping off hangers, piles of shoes and handbags on the floor, stacked sweaters that keep toppling over, no room for accessories, lots of wasted space.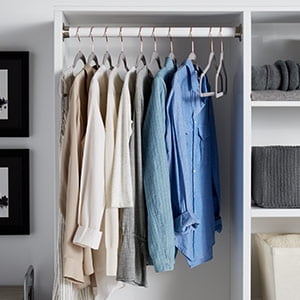 Organization to-do list:
Figure out a shoe storage solution that can help maximize your closet space. You can choose from a hanging organizer if you have rod room to spare, an expandable shoe rack for the closet floor, or a pocket organizer that hangs over the door.
Replace your hangers with non-slip ones. This will help keep clothes neatly in place (so they don't end up balled up on the floor). Shelf dividers can also help you keep folded sweaters neatly stacked.
Rehang clothes & accessories so you can easily locate items. You might sort your clothes by color, keep all pants in one section, button-down shirts in another, etc. Also consider special hanging organizers for your jewelry, scarves, ties, belts, etc.
A recipe for kitchen tidiness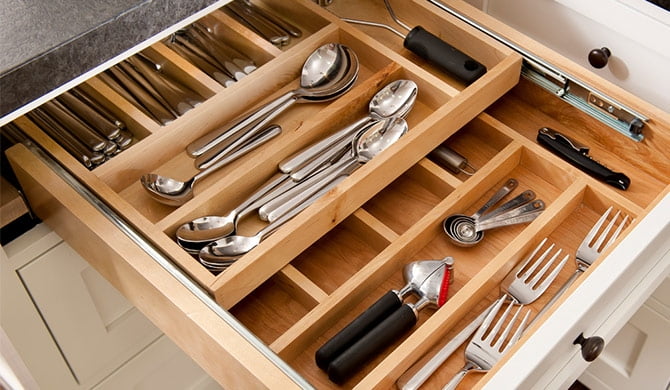 Before: Drawers bursting with cooking tools, mismatched containers and covers, wobbly towers of pots, pans, and lids.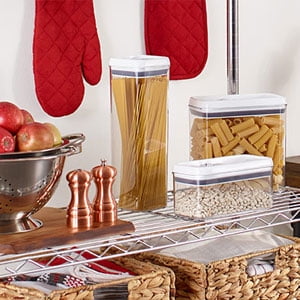 Think drawer decor. Every space in your kitchen cabinets and drawers should be functional and neat, and not cause you stress when you're looking for something. That even includes the dreaded "junk drawer." Drawer organizers and dividers come in all different shapes and sizes to corral everything from potato peelers to utensils.
Plastic storage coordination to the rescue. Investing in a set of stacking, coordinating plastic containers is a great way to save space and your sanity! No more searching through for lids that don't fit, or wasting a whole cabinet on oddly shaped pieces that don't nest.
Shelving all around. There are all sorts of shelves that can restore order to your kitchen cabinets and pantry. You'll be able to use up more vertical space and see all of your things at a glance.
Family project: kids' playroom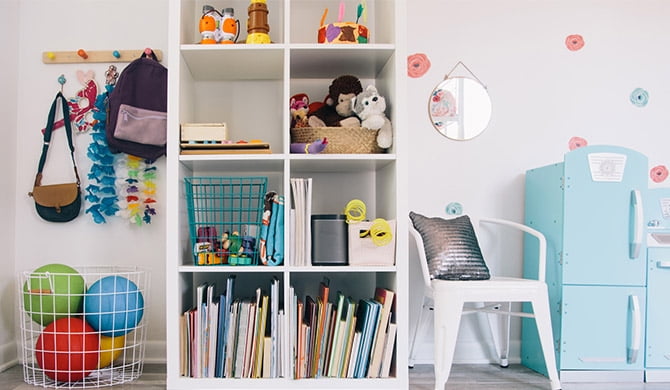 Before: From LEGO sets and blocks to cars and dolls, with all of their accessories, a kids' playroom can easily become an eyesore—and a danger zone for bare feet.
Organization to-do list: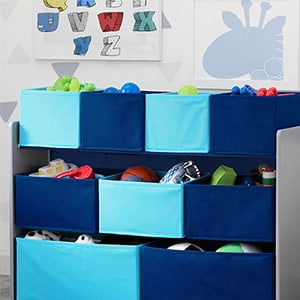 Sort & stow. When it comes to different categories of kids' toys, cubes, bins, and baskets can help manage it all. Consider transparent containers so that kids can easily see what goes where when it's clean-up time.
Reclaim the floor. Books, racks, and functional furniture like trunks, chests, and cubbies can help ensure that every toy has a place to go at the end of a play session.
Don't forget to use wall space. Shelving is perfect for items you wish to display, and hammocks can manage stuffed animals.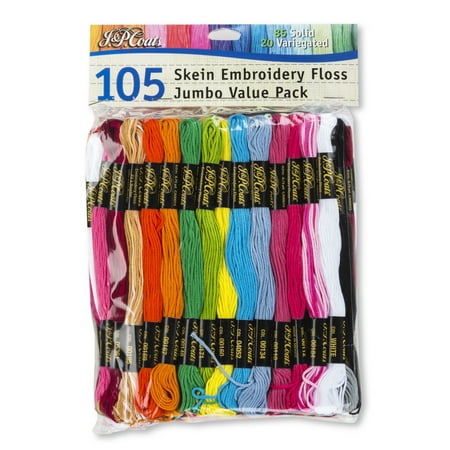 More in Sewing
Shop embroidery floss
Stock up on embroidery floss for friendship bracelets & DIY tassels.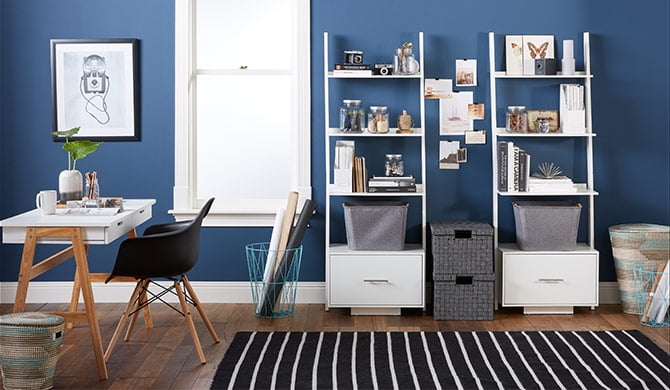 Before: Paper piles, unwieldy cords and cables, and hard-to-find supplies make for a stress-inducing work space.
Organization to-do list:
Desktop do-over. Desk drawer organizers, supply caddies, and letter trays can make supplies more accessible so you don't find yourself grumbling things like, "I could swear the stapler was right here!" Pegboards and other wall organizers like hanging file folders or corkboards can also free up your work surface.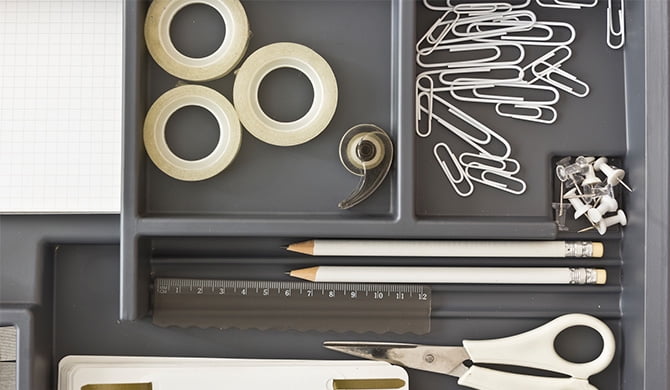 Cord organizers. Between device chargers and laptop and printer cords, before you know it, there's a tangled mess under your desk. And how annoying is it to climb under there when your laptop cord slips down? Cable clips and cord sleeves can help tie up loose ends—literally.
Files, not piles. Invest in office storage furniture that will help you eliminate clutter stacks. File cabinets, storage drawers, bookcases, and cube storage are popular options. Bonus tip: Get a label maker so you can clearly identify all your folders, documents, and digital backups.
Change your mindset
Although every room has its own set of challenges and corresponding organizing products, there are some general tips that can apply throughout your home.
Repurpose items. For instance, a makeup caddy is also great for art supplies, while shoe pockets are ideal for cleaning products behind a pantry door. Kitchen cabinet shelves can also double the space under your bathroom sink. In other words, think beyond the main product description when shopping.
Rethink unused spaces. There is so much organization that can be done on bare walls, underneath furniture, and behind doors. Take advantage!
Purge regularly. If you haven't used something for months or years, you probably don't need it. Whether you give things away, sell items online, or simply fill up a garbage bag, just do it and don't look back.
Keep up the good work. When you find yourself with a free 15 minutes, pick a drawer or cabinet, go through it, and toss out outdated or damaged items. Evaluate closets and clothes drawers once per season.
Organizing the rooms in your house where stuff tends to accumulate can be a liberating experience. Once you eliminate the clutter that is weighing you down, you'll take back control of your home.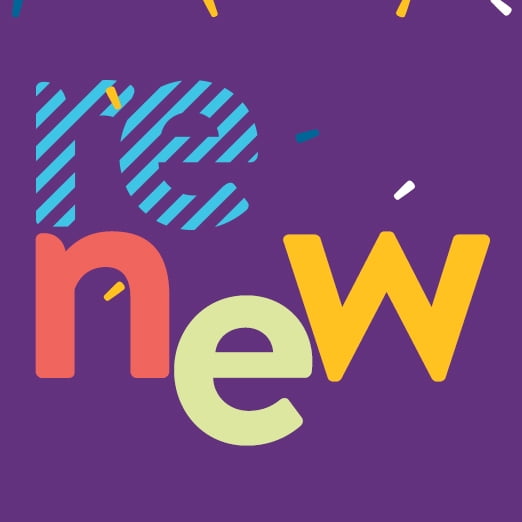 More in New Year's Resolutions
Products & ideas for kicking off 2019 right
Helpful must-haves & tips for getting healthy, getting organized, & getting happy.