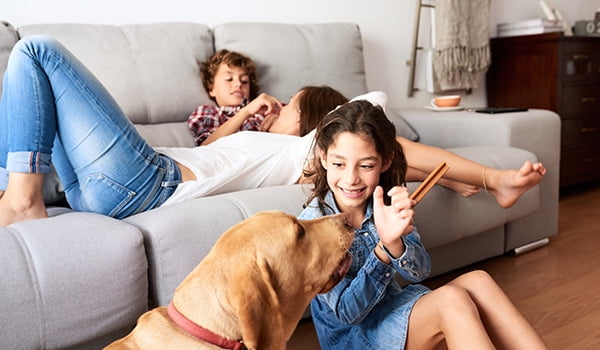 These simple, low- or no-cost tips can assist you in making your energy decisions and in gaining greater control over your electric bill. By following these tips, you can also help improve the comfort and convenience of your home. And you can help to protect the environment by using energy wisely.
Air infiltration
Find the obvious places where air can sneak into your home, then make repairs to plug the leaks by caulking, weather-stripping and using plastic covers.
Cooling
Locate the compressor units of central air-conditioning and heat-pump systems. Units should be kept clean and free of any plant or tree overgrowth.
Open windows during the moderate weather of spring and fall to admit outside air for cooling instead of operating air-conditioning equipment.
Draw blinds, shades or drapes to help block the sunlight during the hottest part of the day, especially on south- and west-facing windows.
Heating
Set the heating thermostat as low as comfort permits. For instance, each degree over 68°F can add 3 percent to the amount of energy needed for heating.
Close heating vents and radiator valves in unused rooms. Make sure that drapes, plants or furniture do not block registers for supply or return air.
Refrigeration
On older units, vacuum-clean the condenser coils of refrigerators and freezers (in the back or at the bottom of cabinets) every three months or so. Dust-covered coils impair the efficiency of compressor operation and increase energy usage.
Cooking
Reflector pans beneath stovetop heating elements should be kept bright and clean. Shiny pans help focus heat rays on utensil bottoms; dull or soiled pans absorb heat wastefully.
Activate the self-cleaning cycle on an electric oven only for major cleaning jobs. Wipe up minor spills and splatters with a damp cloth. When self-cleaning is necessary, start the cycle right after cooking, while the oven is still hot, or wait until late evening hours when use of electricity is lowest.
Water heating
It is important to keep the system properly maintained. Once or twice a year, drain a bucket of water out of the bottom of the heater tank because it is sometimes full of sediment. The sediment insulates the water in the tank from the heating element, which wastes energy.
Lighting
Clean lighting fixtures regularly. Dust on lamps and reflectors impairs lighting efficiency.
Dishwashing
Overall, dishwashers use less water than washing dishes by hand. For a full load of dishes in the dishwasher, washing the same dishes by hand would typically use at least 6 more gallons of hot water.