Based on the same technology as regular grown-up tablets, the latest tablets for kids are packed with special features to make them 100% kid-friendly inside and out. Let's take a look at some of the best kids' tablets on the market and find out what makes them so cool.
Built for kids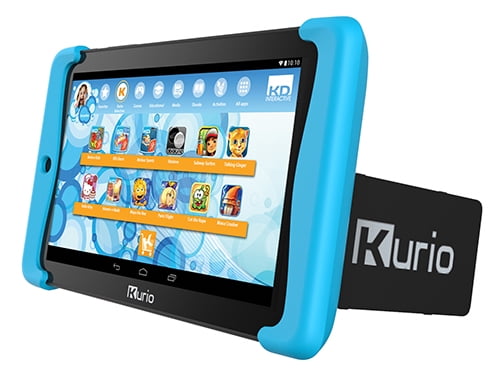 You'll find that children's tablets are a little more colorful than their adult equivalents, but that doesn't mean they're just toys. The Kurio Xtreme 2 tablet is fabricated from the ground up to appeal to kids and families. Built in a chunky plastic case, it's hardwearing. So it'll survive all the bumps and drops that come along with being in your little ones' hands. Some protective cases, which are usually made of rubber, come off for easy cleaning.
Learn and play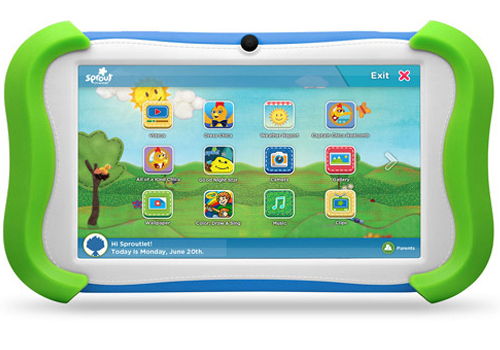 Does your little one love the Sprout Channel? Available only at Walmart, the Sprout Cubby tablet is perfect for learning and playtime, as it's packed with over 40 preloaded Sprout Channel episodes, games, apps and more. One feature exclusive to the Cubby is the ability to color your child's favorite Sprout Channel characters—Chica, Caillou, The Wiggles, Bob the Builder and Barney, among many others—with the Crayola Color, Draw & Sing app.
Another top kids' tablet is the Ematic FunTab Pro. It offers an intuitive touchscreen and high-performing Android 4.2 operating system, making it even easier for kids learning to use tablets for the first time. Additionally, educational apps offer feedback as your child learns to use the device.
Ready to go
When you buy a tablet for yourself, you want to add the apps you like and need. You'll want your kids to be able to express themselves in the same way, without letting them loose on the Google Play app store with your password. With tablets like the Epik Learning Tab 7, kids have access to a host of educational games, eBooks, videos like Looney Tunes Phonics and Smart Runners. You'll also find that most kids' tablets come preloaded with oodles of apps ready to go.
Parental control
Parents will appreciate that almost all kids' tablets feature an Android operating system, which boasts built-in parental controls. You're in control of the configuration to make sure your child's privacy is safe, and that they don't have access to parts of the web you'd rather they didn't see while allowing access to those sites you want them to explore. The LeapFrog Epic 7 has a built-in web browser, for example, but it's configured to make sure that any content your child accesses is kid-friendly. The LeapFrog tablet comes pre-loaded with over 20 educational kid-friendly apps and games, along with extensive parental controls that allow you to control what kids play, when and for how long.
Not only do these high-tech kids' tablets make for a budget-friendly gift or a great tool for grade school, but they will keep your young geniuses learning while entertaining themselves for years
to come.