Whether you are taking the plunge and buying a smartphone for the first time (if so, you can learn some of the lingo here) or looking to upgrade your old smartphone, finding the best mobile phone for you can feel like a daunting task. That's why we're going to take you on a guided tour of today's top smartphones, both iPhone and Android devices, along with the accessories and wireless plan you'll need to make the most of your new smartphone. And at the end you will be ready to make a confident decision regarding which one belongs in your pocket.
There are dozens of smartphones across a wide variety of price points and all manner of features thrown at you: like how many megapixels the camera has, screen size, fingerprint readers, app stores, battery life—and that's just to name a few.The key to finding the best smartphone is deciding on a price point you are comfortable with and then deciding which features matter the most for you.
iPhone
If there is a single device that defines the modern smartphone, it is the iPhone. With Apple in complete control of both the hardware and the software, there is a consistency to the experience with an iPhone that Android simply doesn't match.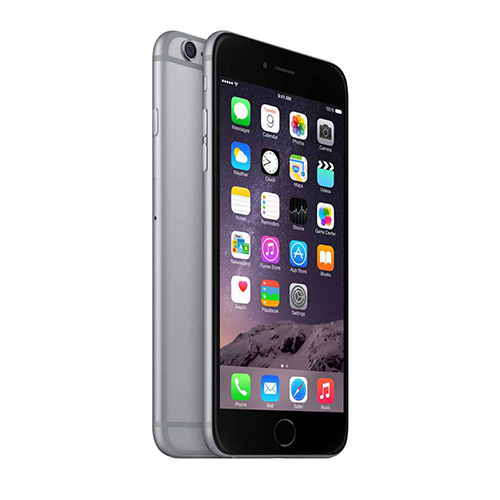 Pros
Camera. Universally recognized as one of the best and easiest smartphone cameras to use and produce excellent images in virtually any environment. It can take the place of a standalone point-and-shoot camera.
Apps. The iOS App Store has over 1.5 million apps to choose from and gets many of the latest apps and games first.
Updates. Apple maintains complete control of its devices, allowing it to update the software on its phone quicker and keep it updated for considerably longer than the competition.
Cons
Price. While Apple does continue to sell older iPhones at a discount, newer iPhones are strictly high-end devices and start at over $500.
Proprietary charger. The iPhone uses what Apple calls its Lightning connector, as opposed to the more common microUSB plugs used by most Android smartphones and many accessories.
Locked in to Apple ecosystem. Purchases in iTunes are largely accessible only from Apple hardware, and apps like iMessage and Facetime are iOS only or offer reduced functionality when used to communicate with non-iOS devices.
Who should buy an iPhone?
If your entire family or circle of friends are on iPhones it probably makes sense to join them. Apple's iMessage and Facetime apps are just a couple examples of apps that work best (or only) between iPhones. People that love trying out the latest app or game should go with iPhone, as it remains the platform of choice for many developers. Finally, if you already have other Apple hardware, like a Macbook Air, iPad or Apple TV, you are simply going to get more out of these devices when pairing them with an iPhone.
Which iPhone should you buy?
Since 2014, there have been two sizes of new iPhone, a standard 4.7-inch screen model and the Plus model with a 5.5-inch screen. If you use your smartphone a lot you are probably better off going with the Plus model, because it offers dramatically more battery life and the larger screen means it can almost take the place of a small tablet. The trade-off is a larger device that will take up more space in a purse, may not fit in your pocket and cannot be used one-handed by those with smaller hands. If you aren't obsessed with the latest tech and are looking to get a great deal on an iPhone, consider going with one of the older models; Apple typically keeps them on the market for a few years.
Android
Developed by Google, Android is the most widely used operating system on the planet and can be found on devices ranging from $10 all the way up to almost $800. While high-end Android phones from Samsung or LG have cameras and screens that are as good—or better—than the iPhone, it is the ability of Android to also deliver an excellent experience to devices that cost less than $200 that has helped make it a worldwide phenomenon.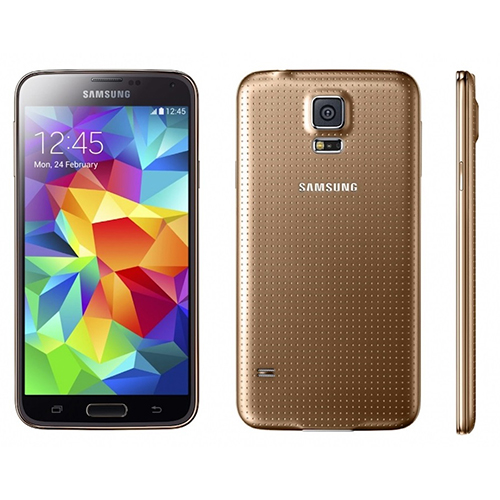 Pros
Price. Even high-end Android devices are less expensive than a comparable iPhone, but you can also find excellent Android devices for less than $200.
Choice. Whether you value durability, battery life, camera, screen or security there is an Android device for you, as there are more Android device manufacturers than you would care to count.
Google experience. Google also makes some of the best apps out there, from Google Maps to Gmail, and while most are also available on iOS, the integration with Android is superior. Google Now is a perfect example: it uses data from your Google account to tell you things that might be of interest to you without your even needing to ask, like when to leave for an appointment based on current traffic conditions, weather updates or news that is relevant to you.
Cons
Apps. When creating an Android app, developers need to test so many different devices that it can discourage them from starting with that OS. That's why many small developers avoid Android and larger developers typically launch on iOS first and then follow up with an Android app. So if getting the hottest new app is important to you, Android might not be the way to go.
Updates. Updates are another difficulty with Android, as it is the manufacturers and carriers that put out the updates rather than having them come directly from one source. This means that updates can be slow to roll out; and low-end hardware, in particular, is not supported for long.
Manufacturer "bloat." Some manufacturers add apps or a "skin" to Android, which is often referred to as "bloat." They change the appearance and functionality of Android and, typically, it cannot be removed by the user. Particularly on high-end hardware it is less of a problem with modern Android devices, and some, like Samsung, will even let you remove "bloat" apps now, but it can still be a concern with low-end hardware.
Who should buy an Android phone?
If you are looking to get a smartphone on a budget there is no question that Android is the way to go. For less than $200 there are plenty of excellent options. For heavy users of Google services, like Gmail, there is no better way to experience it on mobile than through Android. If openness is important to you, while apps that you buy on Android are locked to the platform (similar to iOS), Google is much more open with the rest of the content you buy on Google Play. And even if you switch away from Android in the future you'll be able to access any books, movies, music or TV shows that you buy through Google Play.
Which Android phone should you buy?
On the high-end, the two main manufacturers are Samsung and LG. Samsung's Galaxy S6 line (S6, edge or edge Plus) or Note 4 are all amazing smartphones with cameras and screens that best the iPhone. The LG G4 similarly trumps the iPhone on camera and screen specs and has a now-rare, removable back that lets you swap out the battery or just the back itself, to change the look of your device. Low- to mid-range devices are highly competitive in the Android world with manufacturers like Huawei, Motorola, BLU, ZTE and Kyocera all offering compelling options.
Smartphone Accessories
After you have selected the perfect smartphone for you, there are a few smartphone accessories you might want to look at to both protect your new purchase and get the most out of it.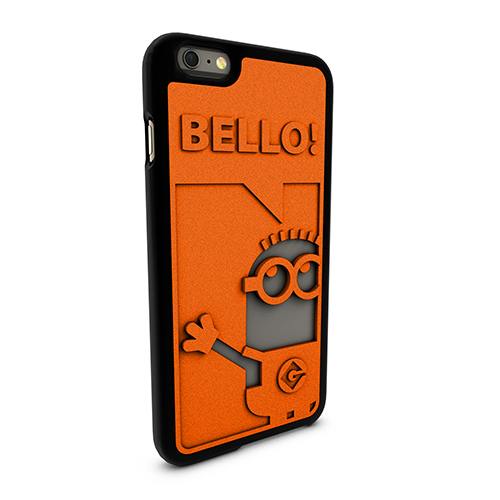 Cases. Unless you opt for a phone that is less than $50, you should pick up some kind of case to guard it against that inevitable drop onto the floor or, worse yet, the pavement. You can even get a customized 3D printed case for many of the most popular devices.
Bluetooth accessories. Music and video are two of the most common uses for a smartphone, and while the built-in speakers on some of these smartphones are impressive, with a dedicated Bluetooth speaker you can essentially create a little home theater wherever you go. For exercise or when you are just enjoying audio yourself, Bluetooth headphones will keep you rocking without getting tangled up in wires.
Battery extenders. If you are a heavy smartphone owner, one of the worst things you can see is that red battery icon pop up on your screen letting you know that your mobile companion isn't going to be able to keep the lights on much longer. This is when you will be thrilled to remember you picked up a battery extender and can just plug into it quickly to add hours of life back to your smartphone.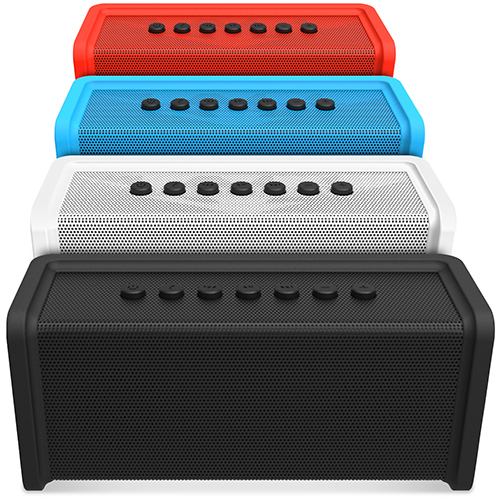 The perfect plan for your new smartphone
When you are picking up a new smartphone it's a great time to consider your wireless plan as well. Take a look at some of our articles on selecting the right wireless carrier and figuring out whether a contract or no-contract smartphone plan makes more sense for you. No matter which device you choose, the wireless plan is where you will actually spend the most money long term, so you should spend at least as long considering your options here as you do with the smartphone itself.
Wrap-up
Picking a new smartphone is a big decision, but there are so many tremendous options out there now that if you just follow our guide and keep in mind what is most important for you there is no doubt that you will find that perfect smartphone.