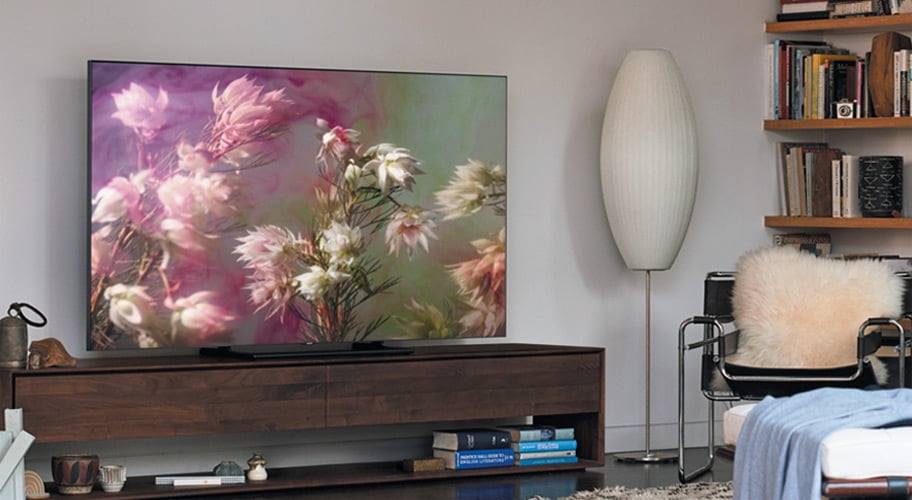 By linking your television with all the content on the web, an Internet-connected TV and Blu-ray player bring more entertainment into your home. They deliver:
Instant access to more movies
Internet apps for sharing pictures, music and videos
Social networking through Facebook, Twitter and more
Imagine if your family photos, Netflix account and music library were all accessible on your TV — that's the magic of Internet-connected TVs and Blu-ray players. Internet-connected TV is opening up a whole new world of online entertainment and information. The Internet connection gives you access to online movies, pictures, videos, music, local weather, Facebook, Twitter and much more. All you need is either an Internet connection and an Internet-connected TV or an Internet-connected Blu-ray player — not both.
The Only Things You Need to Experience the Internet on Your TV
An Internet-Connected TV or Blu-ray Player. Just follow the simple on-screen instructions for setup.
A Fast Internet Service. Reliable, high-speed Internet service will give you the best experience.
An Internet Connection to Your TV or Blu-ray Player. All Internet-connected TVs and Blu-ray players have either a wired (Ethernet) or wireless (Wi-Fi) network connection — or both. Even devices with built-in wired connections usually allow for a wireless connection with the simple addition of a Wi-Fi "dongle" (sold separately). If you do not have an Ethernet cable that can reach your TV or Blu-ray player from your modem or router, you will just need to connect your tv to Wi-Fi.
Enjoy Instant Access to Thousands of Movies and TV Shows
An Internet-connected TV or Blu-ray player lets you to take advantage of streaming services, like Netflix — or VUDU, which has the largest high-definition video library available for rent or purchase — all from the comfort of home. Save the time, hassle and money for gas and late fees by avoiding trips to the video store.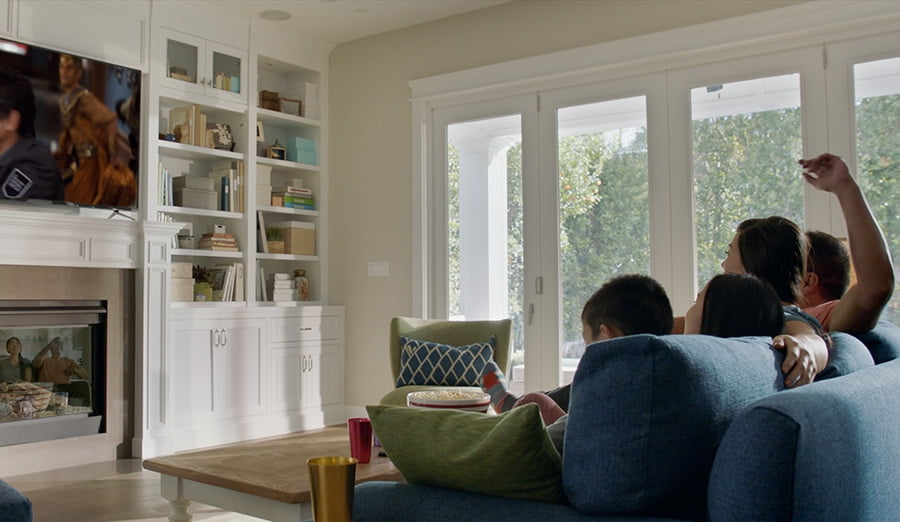 Share and Explore Photos, Videos and Music
The family TV is the perfect gathering place to view and share family photos and videos, and an Internet-connected TV or Blu-ray player makes it so much easier. Share photos and videos that you've posted to sites like Flickr or YouTube, or view photos and videos that friends and family — both near and far — have posted online. You can also listen to your choice of music from sites like Pandora or Internet radio stations. These options can also help add a certain flair to your next get-together — you could play a photo slideshow during a family reunion, or keep the party going with nonstop music.
Stay Up-to-Date With Friends, News, Local Weather and More
An Internet-connected TV or Blu-ray player offers an effortless and fun way to keep in touch with friends on apps like Twitter and Facebook. Some even allow for split-screen simultaneous television viewing, so you can chat with friends about the shows you're watching together. Other apps allow you to view your local weather and other news. These are just a few of the many Internet apps available to keep you connected and expand your TV's capabilities.
The Internet Brings a World of New Options to Your TV
Keep in mind that not all Internet-connected TVs and Blu-ray players are sold preloaded with the same Internet apps. Many applications that don't come preloaded are still available for easy download once the device is set up. If you want to make sure a specific application is either preloaded or available for download on a specific Internet-connected TV or Blu-ray player, you should check the details of that particular device. 
You should also be aware that an Internet-connected TV or Blu-ray player doesn't include all the functionality of a full-featured, computer-based web browser and should not be considered a substitute for such a browser. Learn more about Internet-connected TVs and other TV-related products with the TV Buying Guide.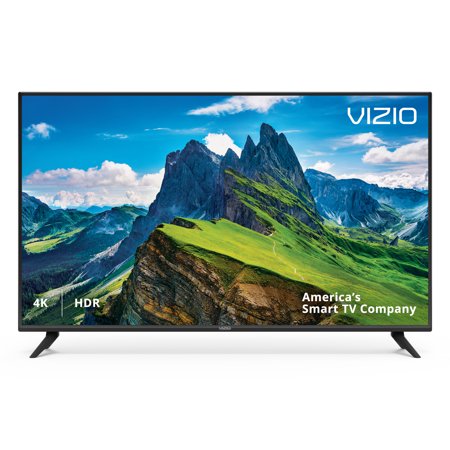 More in TVs
Shop all Smart TVs
Take your TV viewing experience to the next level and purchase a Smart TV today.