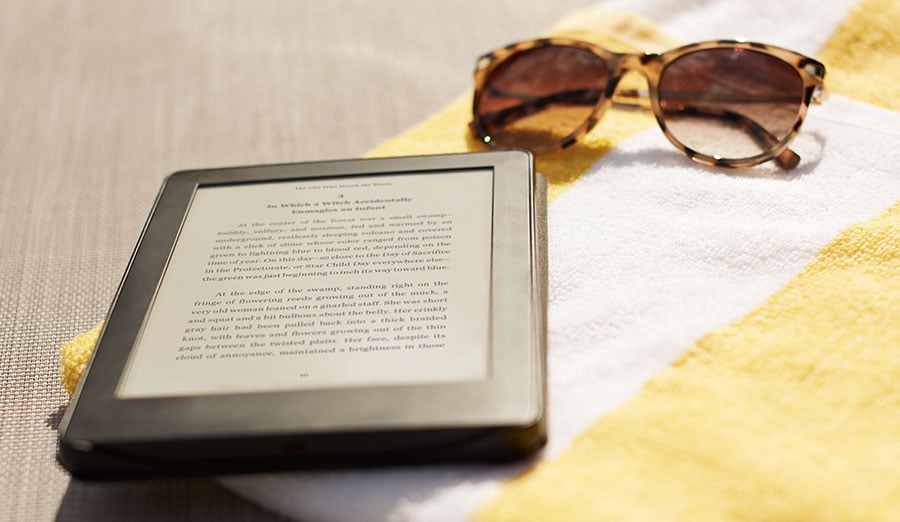 If you've never opened up an eBook or audiobook on either an eReader or smartphone app, you may be wondering what the big deal is. Well, how about having access to a library of over six million titles, including top new releases like Karin Slaughter's Pieces of Her, all at your fingertips? Or perhaps being able to bring that library with you wherever you go in a small, lightweight and even water resistant eReader device?
Once you're ready to get started, here is how to quickly and easily choose an eBook or audiobook with Walmart eBooks:
Step 1: Find your title on Walmart.com
Browse through New Releases or your favorite genres, or search for the exact title you are looking for. Then, just choose which format you want: hardcover, paperback, eBook, or audiobook.
Click "Buy Now" for eBooks and audiobooks, "Add to Cart" for hardcover and paperback.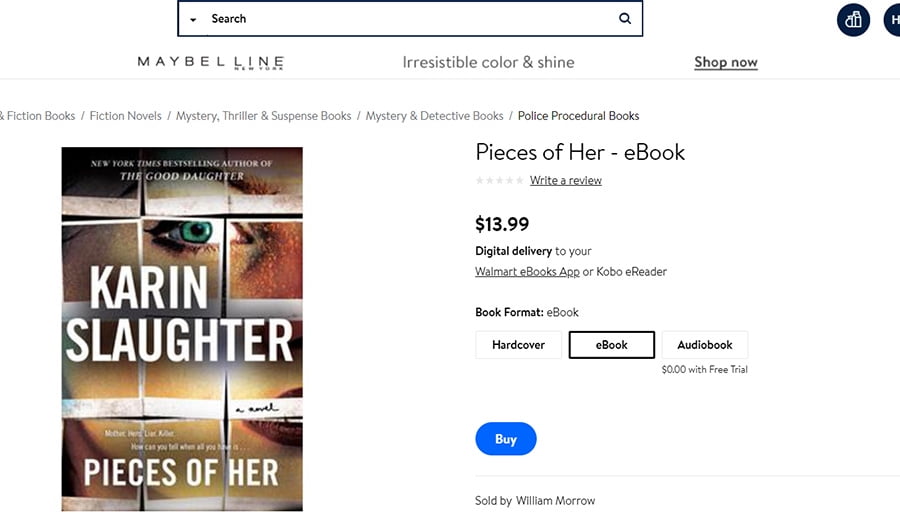 Step 2: Sign into your Walmart.com account
You will be prompted to sign into your Walmart.com account. If you don't already have an account, don't worry! Click "Create a new account" and follow the prompts to create your Walmart.com account.
You will then be directed from Walmart.com to the Walmart eBooks site, where you can complete the purchase of your book. (Don't worry, you'll be landing on the Walmart eBooks site powered by our partner, Rakuten Kobo.)
Once you land on the Walmart eBooks site, you'll begin your secure checkout. Complete the payment details and payment method form.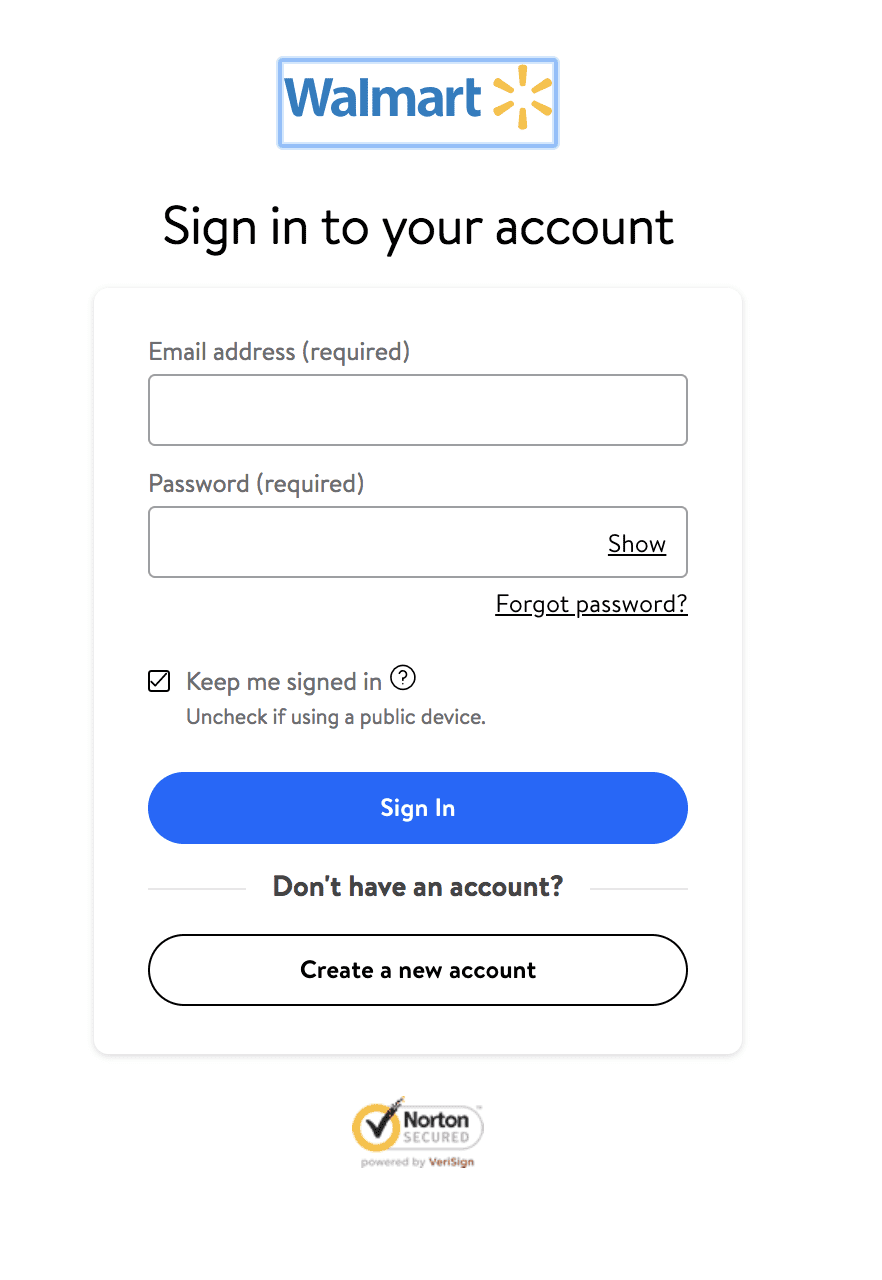 Step 3: Complete your purchase
Once you have confirmed your order, your billing and payment information, click "Complete Purchase."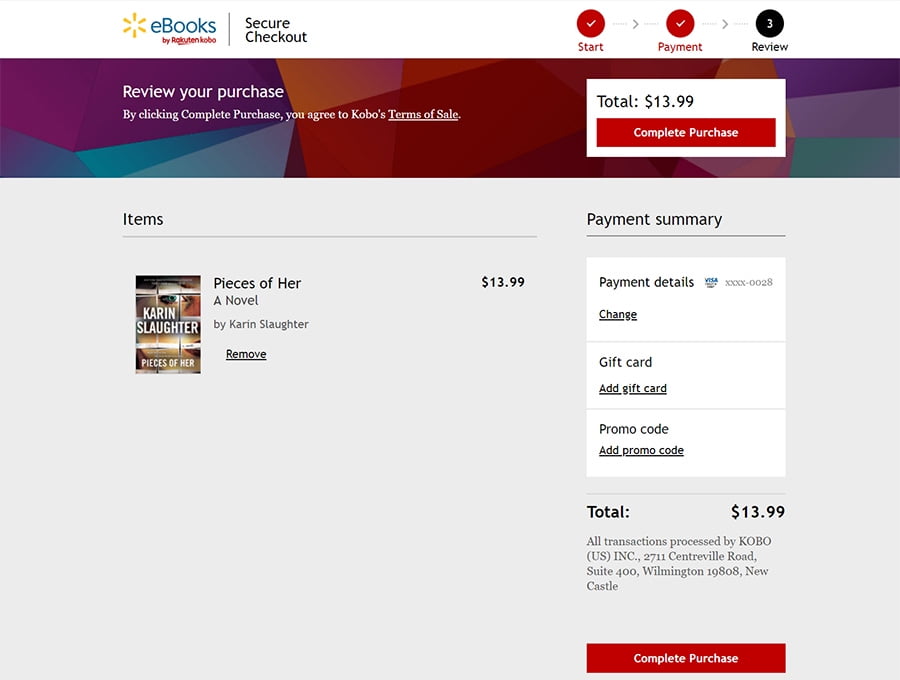 Thank you!
You have just completed your first purchase of an eBook with Walmart eBooks.
How to read your new eBook:
If you are using a smartphone app:
You will need to download the Walmart eBooks app from the App Store or Google Play. It is a separate app from the Walmart app you use to shop for your everyday essentials.
You can read all of your eBooks and listen to all of your audiobooks on the Walmart eBooks app on both iPhone and Android. Manage your library, track your reading stats and even download samples of your next favorite book. While you can also make purchases through the app on Android, you cannot make purchases on iPhone due to iOS restrictions.
If you are using a Kobo eReader device:
The Kobo eReader devices are great for reading your book wherever you go. Your eReader will sync to your account, and all you have to do is download your new book and start reading. The Kobo eReader devices make super simple to manage your library and shop for you next book, have a great battery life (so you are not using your phone) and some are even water resistant.