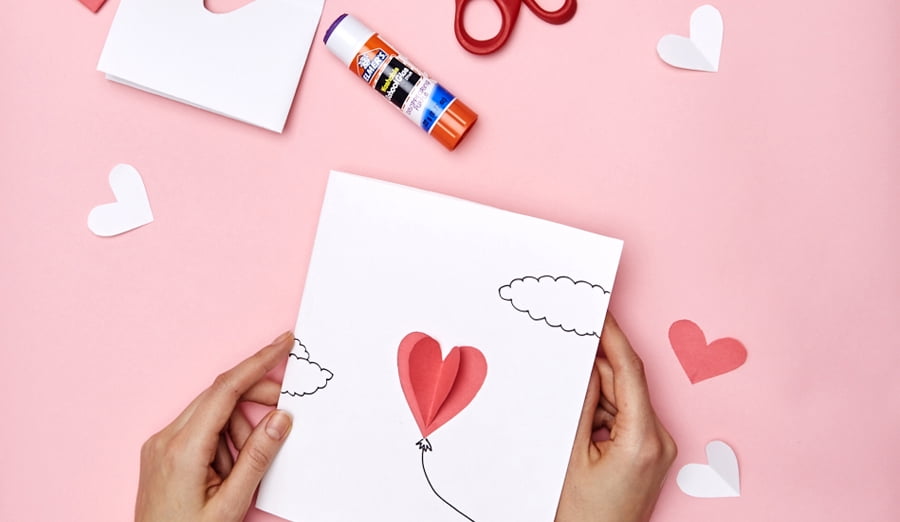 Want to make something special for someone special this Valentine's Day? Craft your way to true love on February 14 with homemade Valentine's Day cards that have the power of Cupid's arrow. They're simple to make and the 3D accents make a unique touch that will surprise and delight your valentine.
A few basic office / craft supplies are all you'll need to make them. If you don't already have these supplies on hand, you can get everything you need at Walmart.com. Making your own cards is a simple and easy money saver, and a fun and enjoyable activity to do with kids.

What you'll need:
How to do it:
Step 1. Create a symmetrical heart stencil by drawing and cutting out a heart from a piece of paper. Do this by folding a piece of paper in half and drawing a half heart along the fold.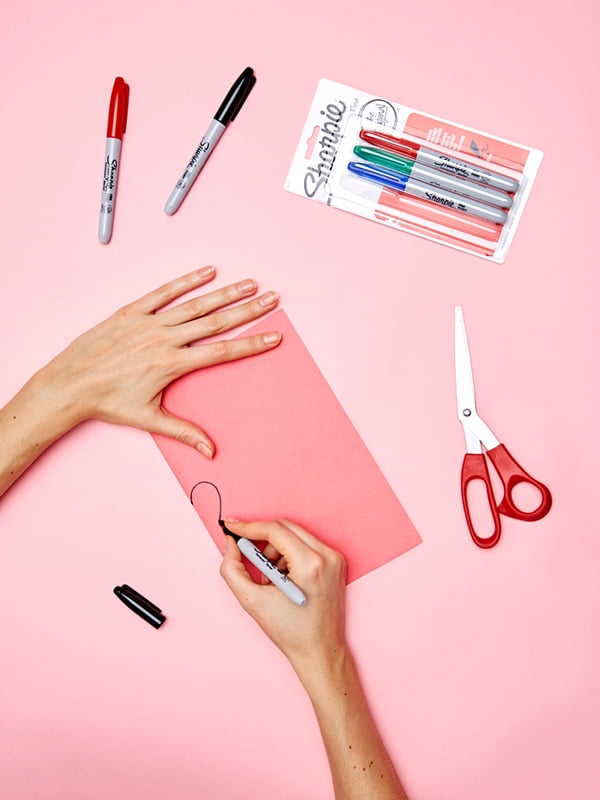 Step 2. Using the stencil, trace and cut out two different hearts. These can be the same size, or one slightly smaller than the other.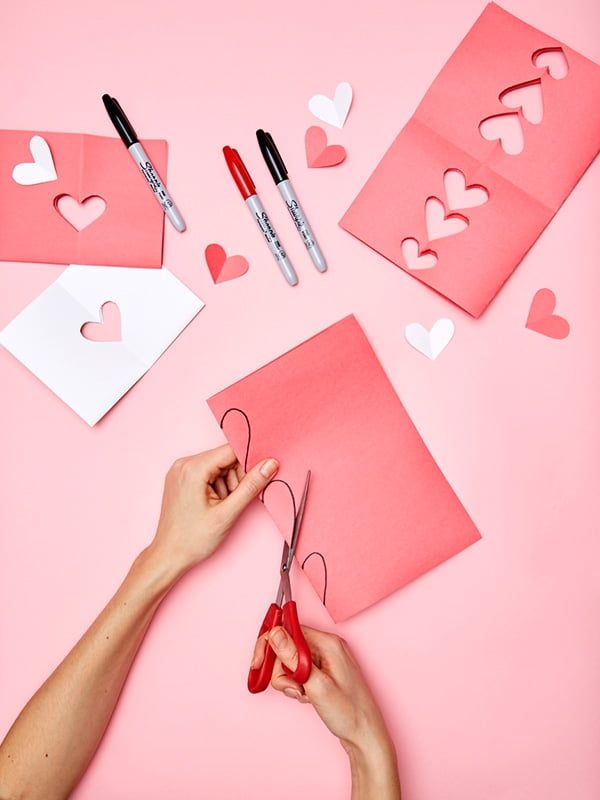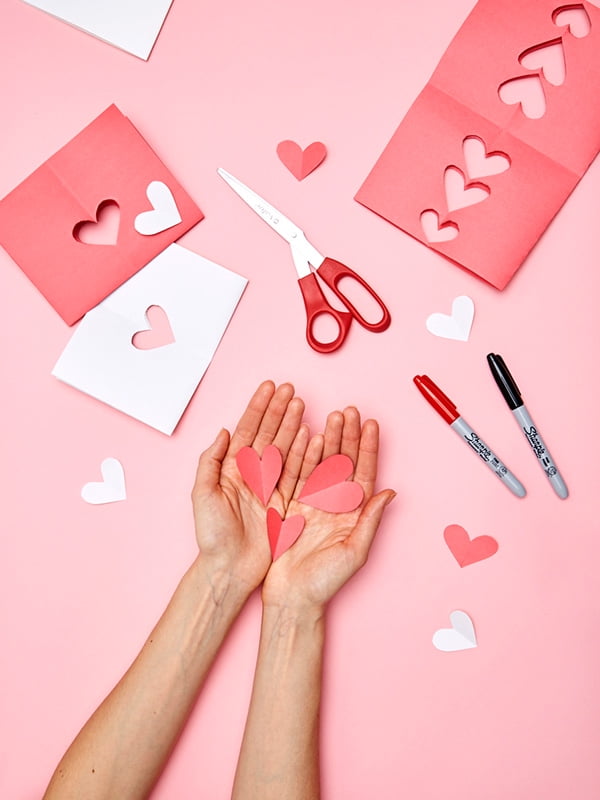 Step 3. Fold your cardstock in half, into a folded card.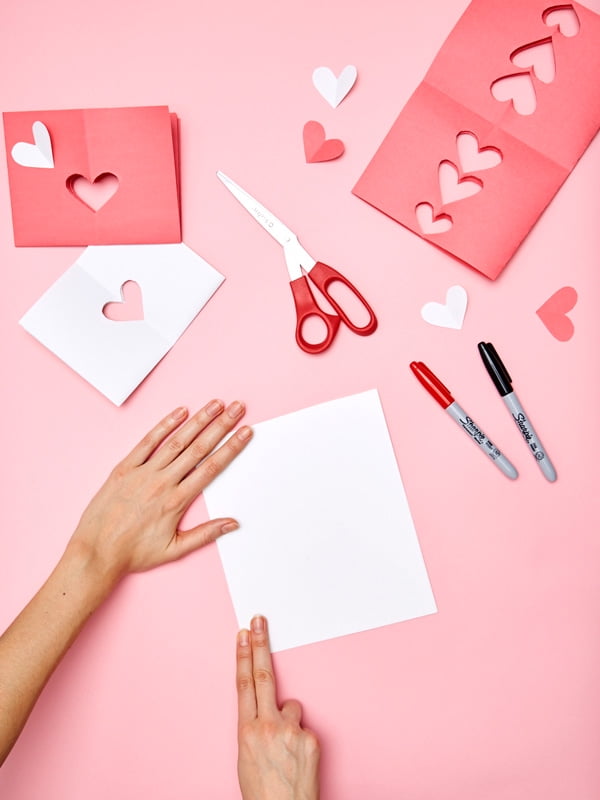 Step 4. Glue one heart (the larger if you created two sizes) onto the paper. Take the other heart and glue it along the outside fold. Then attach the heart to the one already on the card, pressing to adhere.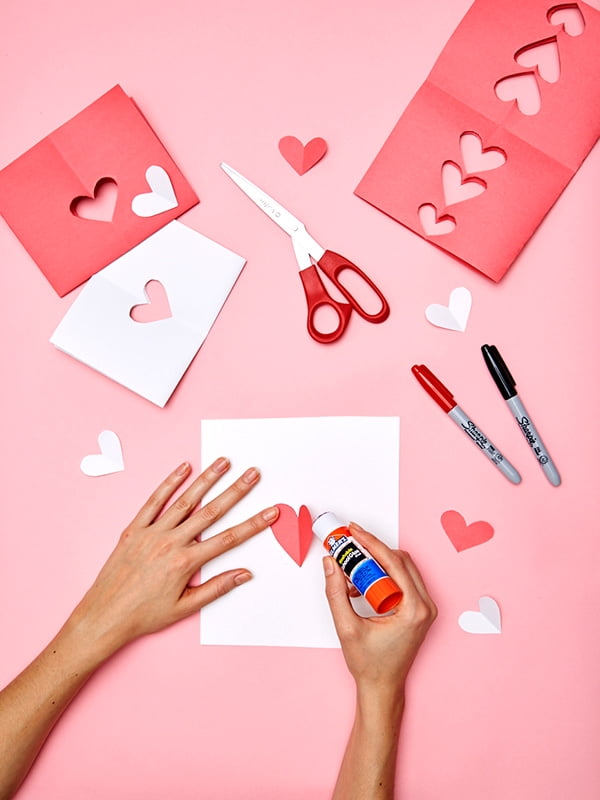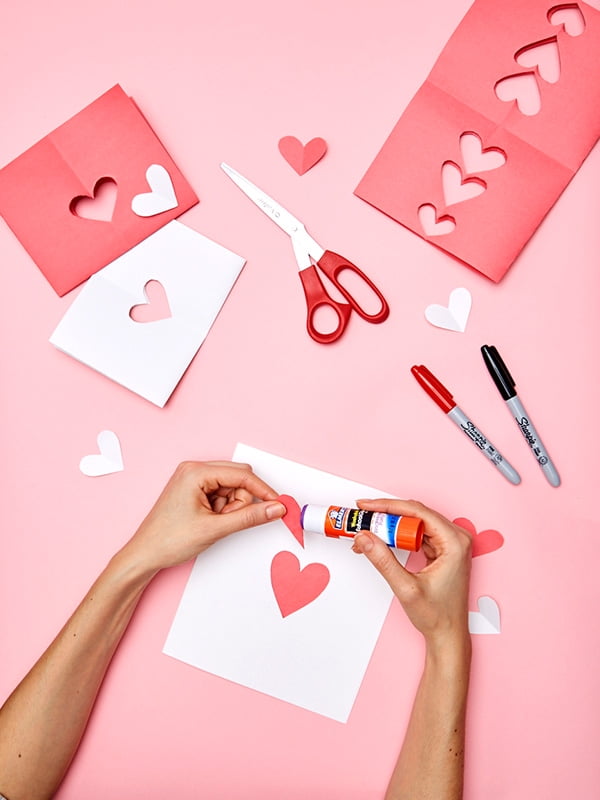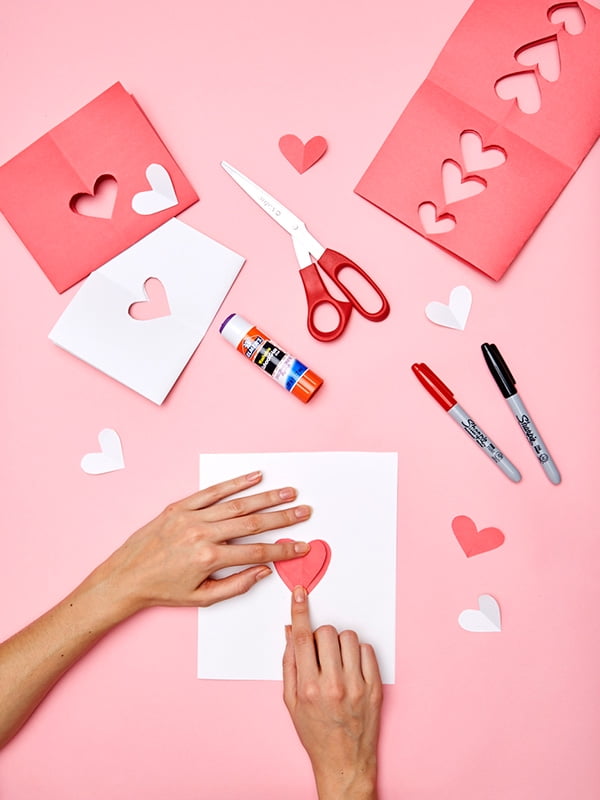 Step 5. Use your markers to draw balloon knots and string, clouds and any other shapes you'd like. (Hint: If a balloon knot seems too complicated to draw, just draw a little star.)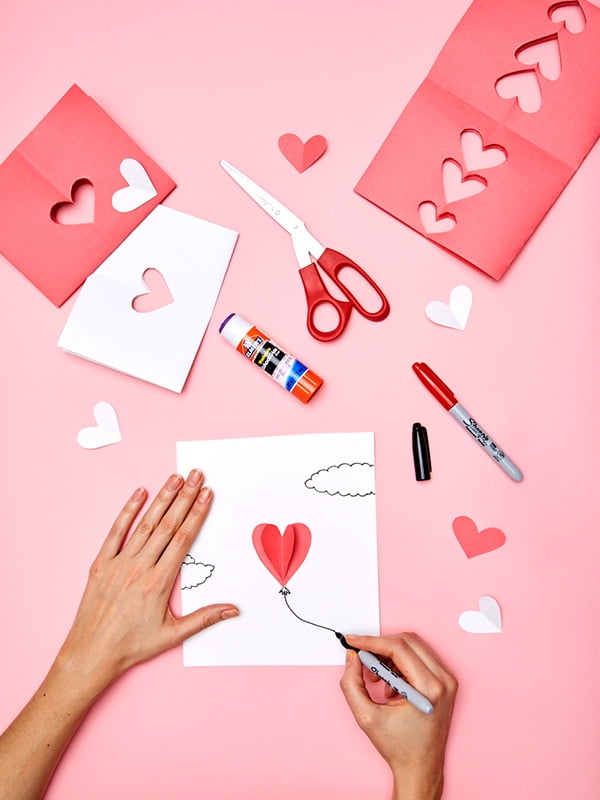 Step 6. Add a heart-felt personalized note to your valentine.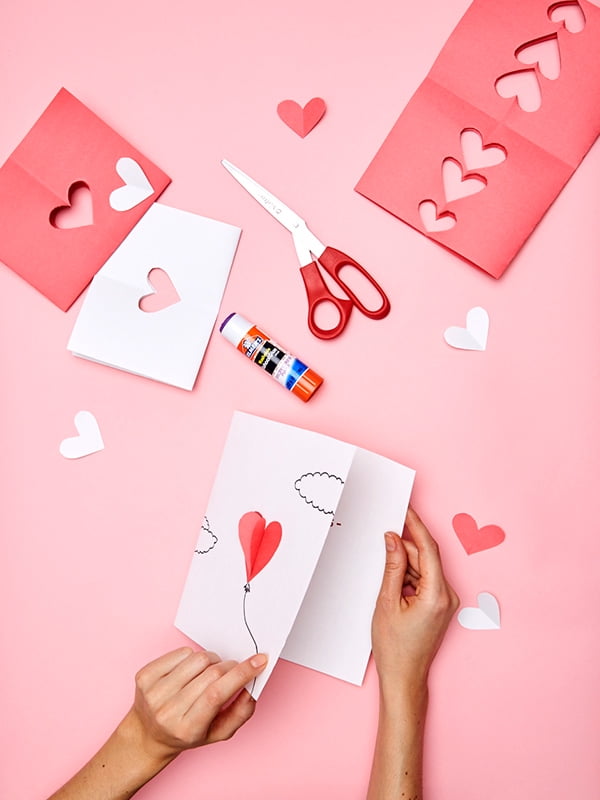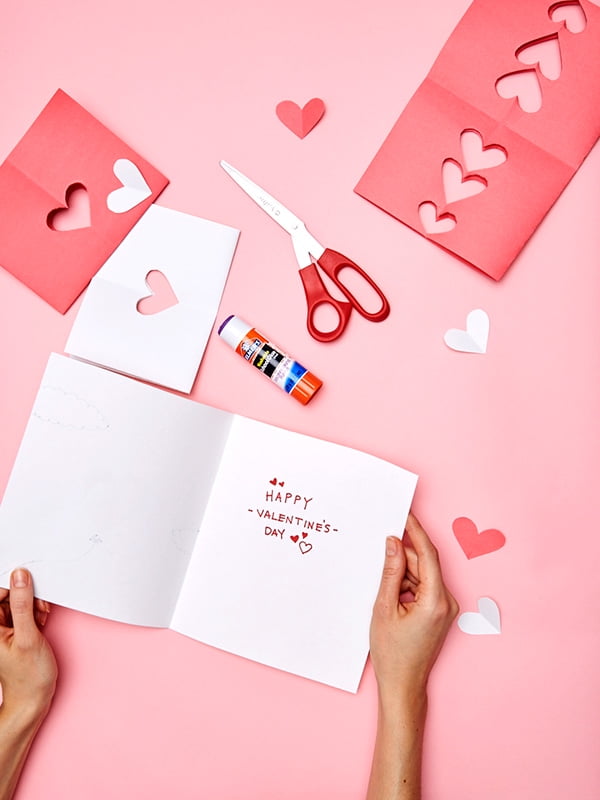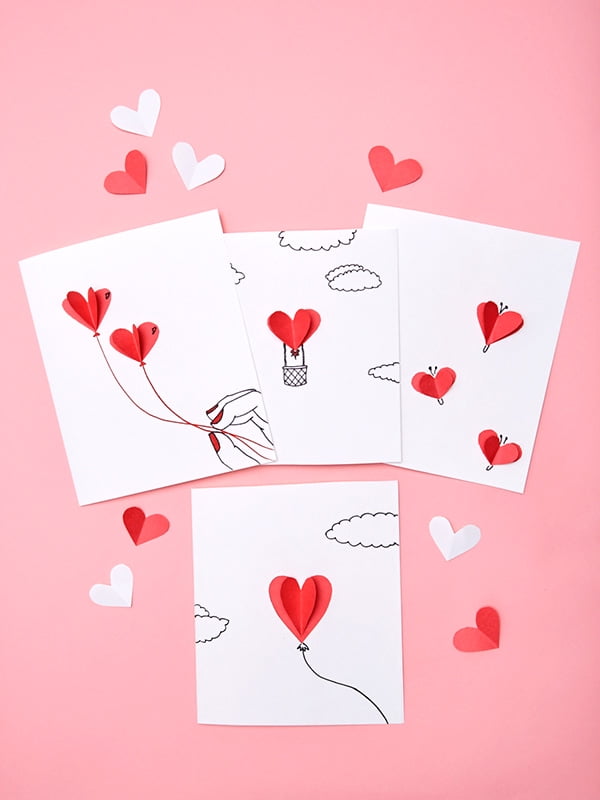 Variations:
Use the same method to make heart butterflies, heart floating baskets or anything else your heart desires.
Don't have colored paper? Use felt tip markers or highlighters to color the hearts on white cardstock.
If DIY isn't for you, we have you covered! See Valentine's Day cards HERE.
Show us what you create for that special someone on social with #BetterLiving!