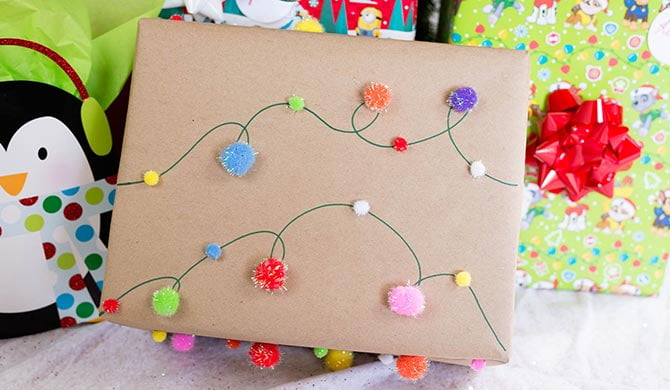 When it comes to giving a memorable present, part of what makes it so special is the presentation! Make a faux string of Christmas lights using just a green marker, glue, and mini pom-poms. Kids of all ages will love this creative wrapping as much as the gift inside.
How to make a Christmas light pom-pom garland-wrapped gift
Supplies
Instructions
Step 1. Wrap a box with kraft paper.
Step 2. To form the string of Christmas lights, draw swirls with a green marker.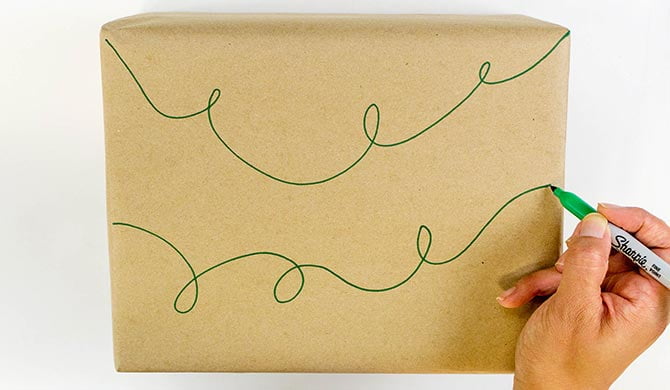 Step 3. Glue colorful pom-poms on to the drawn string of lights.