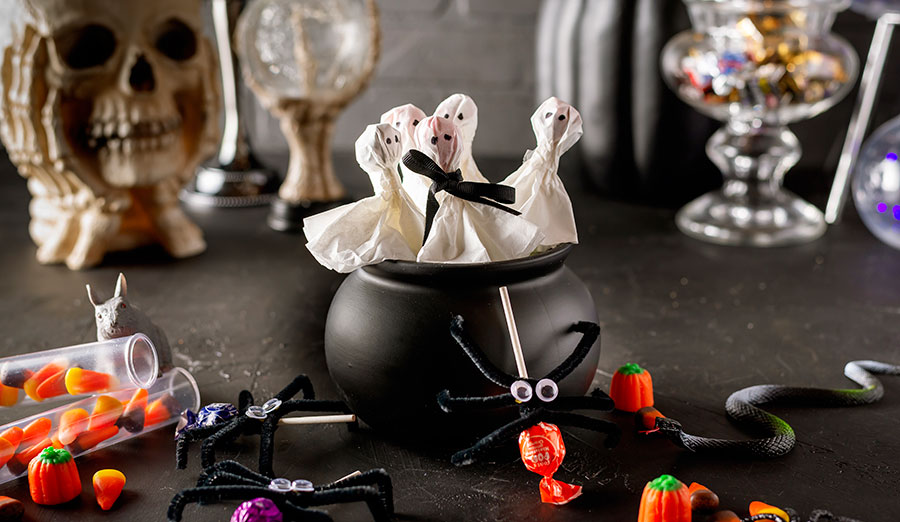 Lollipop ghosts and spiders are classic Halloween candy crafts. Use either mini or regular-size Tootsie Pops for this craft; either size makes cute little critters to pop into trick-or-treat bags.
Supplies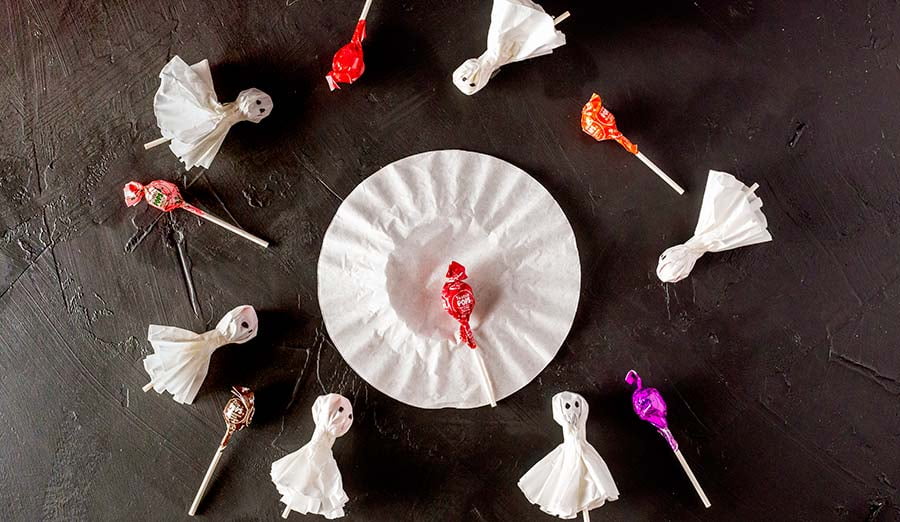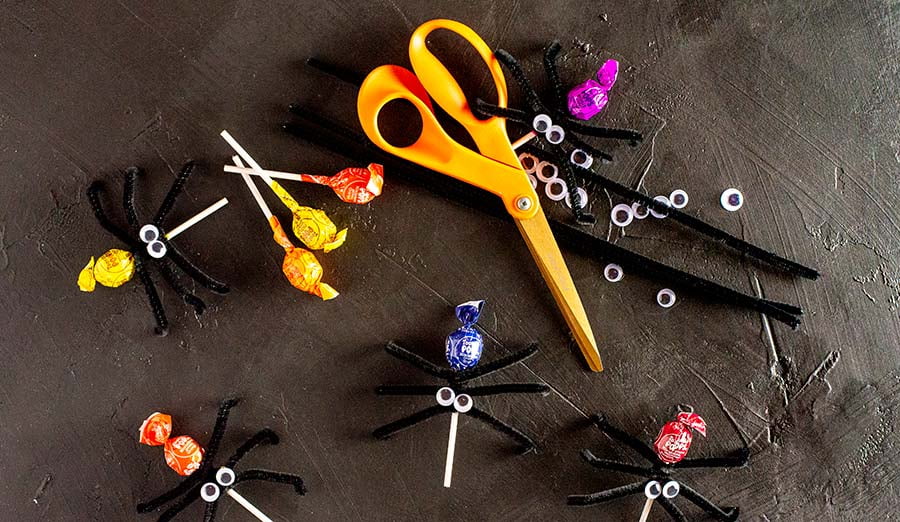 Instructions
Ghosts lollipops
Lay 2 coffee filters on top of each other. Place the Tootsie Pop in the center of the filters.
Wrap the filters around the lollipops.
Secure the filters in place with a piece of tape around the base of the lollipop.
To finish, draw in a pair of ghostly eyes and tie a ribbon around the lollipops (optional).
Spider lollipops
Cut 3 black pipe cleaners in half.
Wrap them, one at a time, twice around the stick of the lollipop.
Slide them to the base of the lollipop.
Turn the ends of the "legs" downward, making a 90-degree angle.
Glue googly eyes onto the last pair of legs.