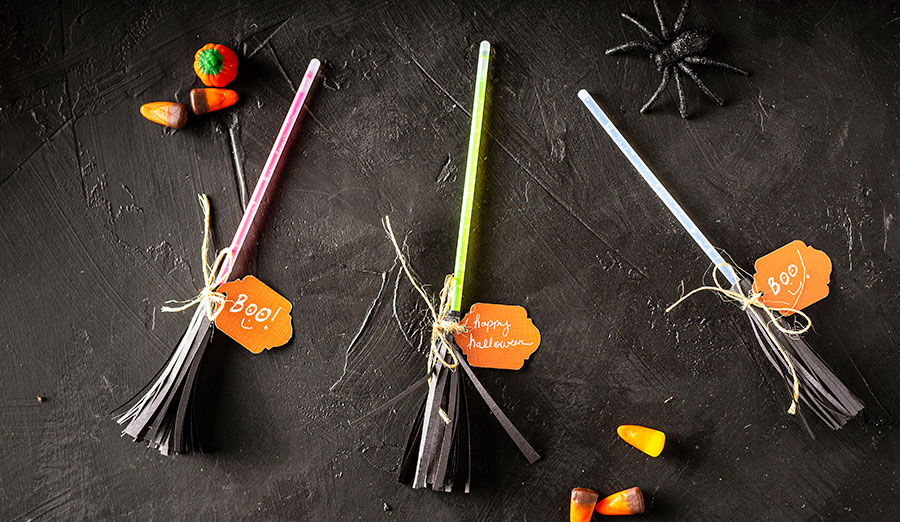 The key to making the broom is to use a sharp craft knife. The craft knife will make cleaner and faster cuts. You can use scissors if needed.
Supplies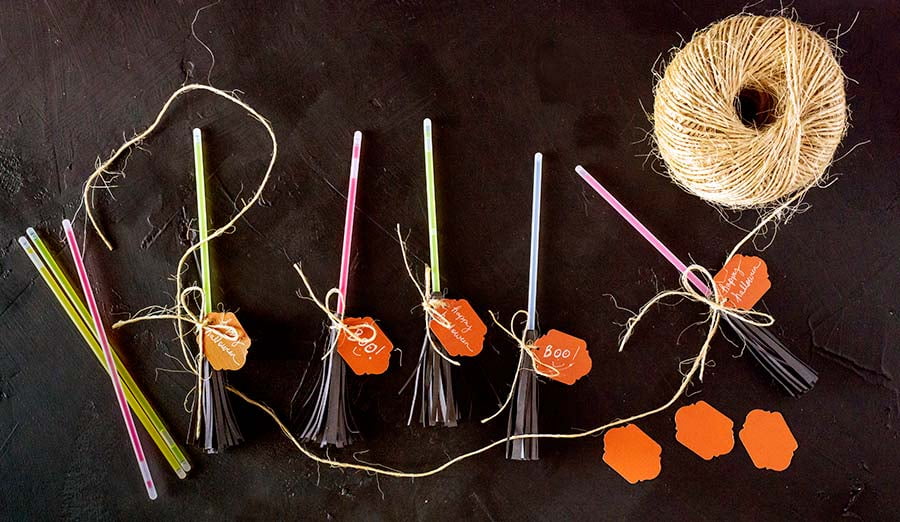 Instructions
Cut a 6x4-inch piece of black construction paper. Lay the paper horizontally on a self-healing craft mat.
Measure 1/2-inch down from the top of the strip of paper.
Use the pencil to mark the 1/2-inch line. This will be a guide for your cut marks.
Starting at one edge, place the ruler perpendicular to the line you just marked.
Starting at the line and at the edge on the paper, make 1/8-inch wide slits across the strip of paper.
Add a long strip of double-sided tape along the 1/2-inch edge you marked on the paper.
Position the glow stick onto the tape. Place at least an inch onto the tape.
Start rolling the paper around the glow stick.
Finish off the brooms with a piece of twine and a tag.