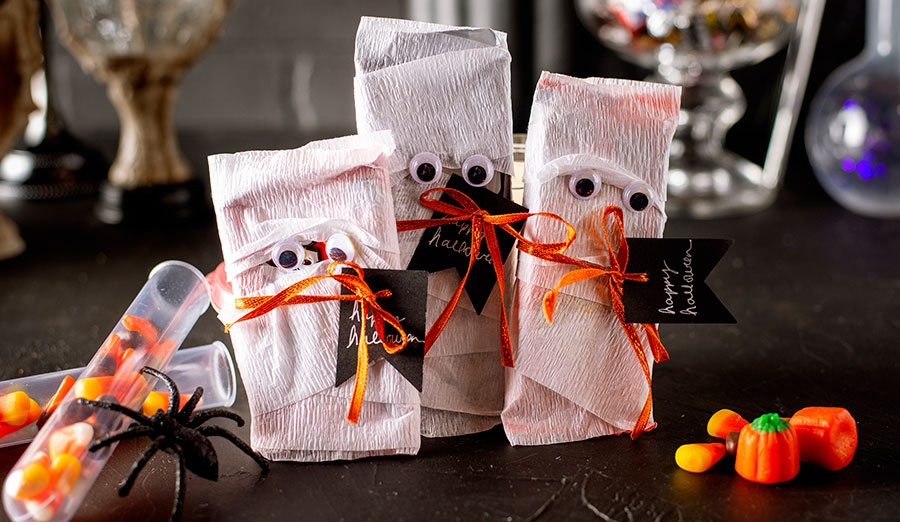 Spooky and sweet, it's the full-size candy bars that make this treat so yummy. For best results, use flat candy bars like Hershey bars, Kit Kats, or Reese's Peanut Butter cups.
Supplies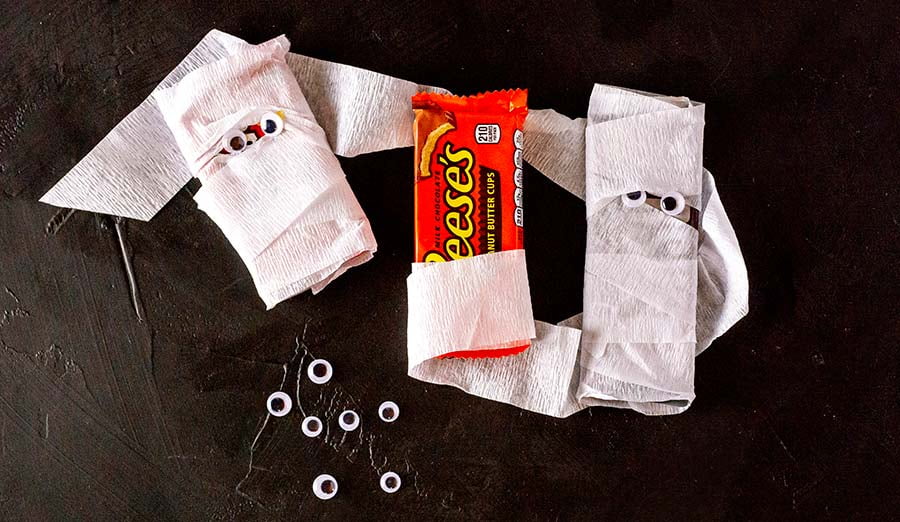 Instructions
Tear off a 1-inch piece of double-sided tape.
Place the tape on the bottom corner at the back of the candy bar.
Stick one end of the crepe paper onto the tape.
Wrap the candy bar with the paper. Tear off the paper when you get to the the top of the candy bar.
Secure the end with another piece of double sided tape; try to keep the ends taped to the back.
Place glue dots on the back of a pair of googly eyes and pop them onto the candy bar mummies.