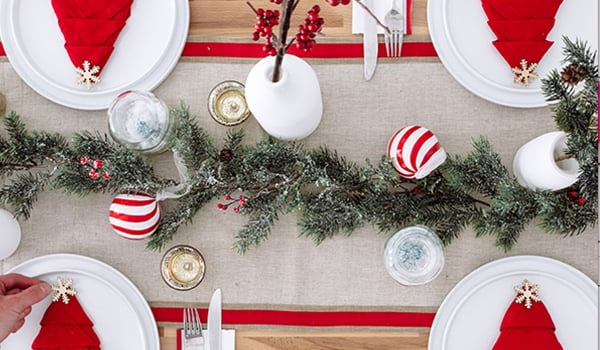 A red, white and wreaths holiday party!
As much as I love the holiday season it can feel like a string of to-do lists and last-minute scrambles to get everything sorted in time. One thing that shouldn't feel like a chore is throwing a holiday dinner party, so I'm thrilled to team up with Walmart.com to share my tips, tricks and ideas for hosting a holiday party on a budget!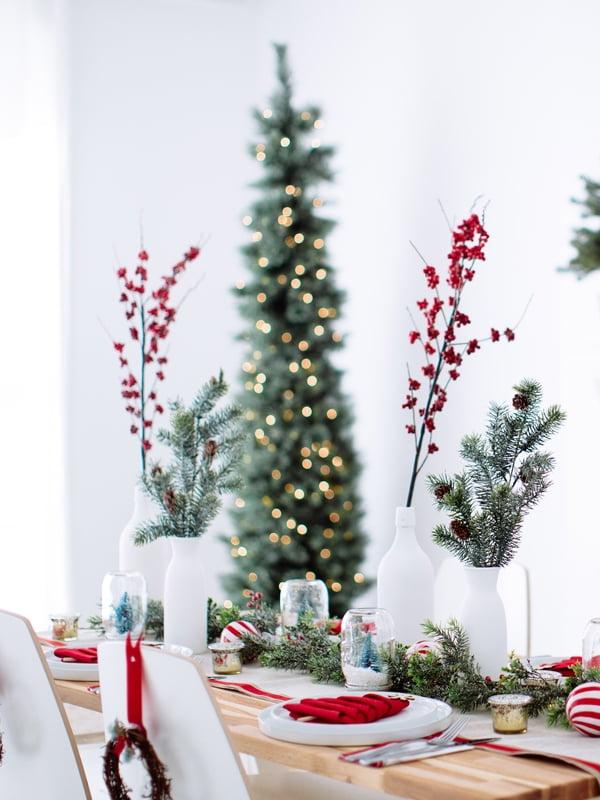 All the DIY projects in this post can be completed in a matter of minutes and are super fun to make with little ones or friends as you prep for the party. You can make many of them with pieces you are already likely to have around the home, or can find at super affordable prices on Walmart.com.
These holiday table DIYs are the perfect mini projects that will have maximum impact. The best part? You don't have to spend hundreds of dollars to achieve a magical and festive look!
So, dive in and get inspired to throw an affordable holiday party, spending time with loved ones as you prep and party!
1. Place setting name wreaths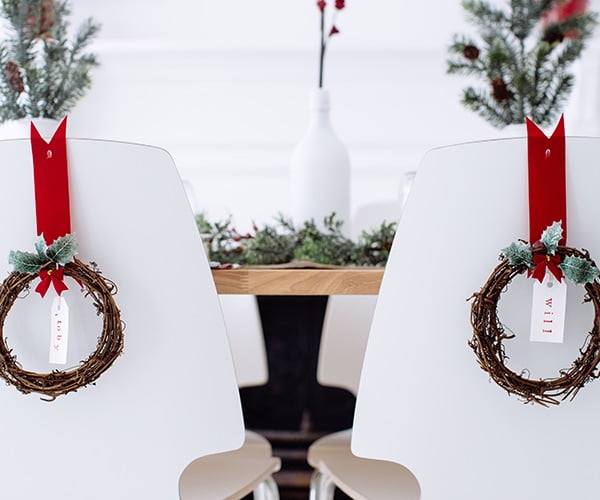 These DIY place setting wreaths are a fun way to personalize your holiday table, plus they make for an unexpected surprise on the back of each chair. And, you can either gift them to your guests to take home at the end of the party, or, if you use fake foliage, reuse them the following year and just change the name tags so they have new names.
Supplies:
How to:
Step one: Use scissors to cut off a sprig of fake or real foliage and insert the branch into the wreath. Place a red bow in the center of the foliage. Fix in place with a blob of hot glue at the back.
Step two: Stamp the name of a guest onto a luggage tag using the alphabet letters, then tie it onto the wreath, hiding the string behind the foliage and red bow.
Step three: Hold the wreath on the back of your chair and then cut a piece of velvet ribbon so that it will hang off the back at your desired height. Cut the ribbon and glue it to the back of the wreath. Once dry, place a small, clear Command 3M hook on the back of the chair, make a small slit near the top of the ribbon with the scissors and hang the wreath.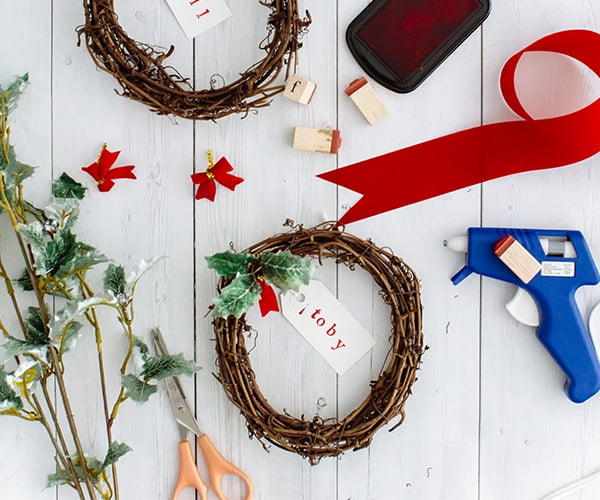 2. Holiday tree napkin fold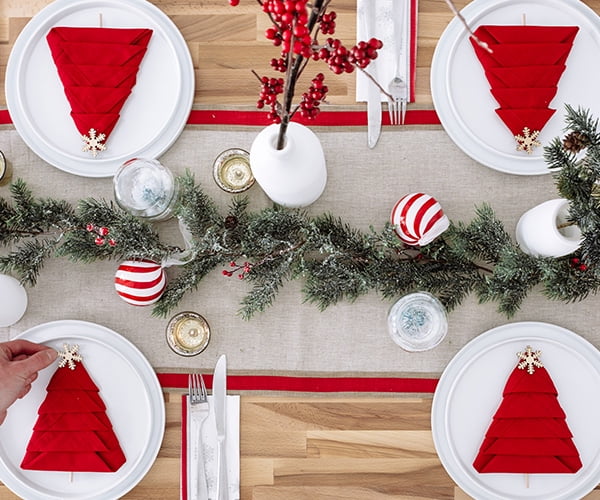 The best part about these holiday tree napkin folds is that you can do them with almost any kind of napkin, from cotton ones to paper ones. Plus, they will be a fun conversation starter when your guests come to sit at the table.
Supplies:
How to:
Step one: Open out the paper napkin so that it is in a square then fold it in half. Then, fold it in half again and turn it around so that all the outside corners face you.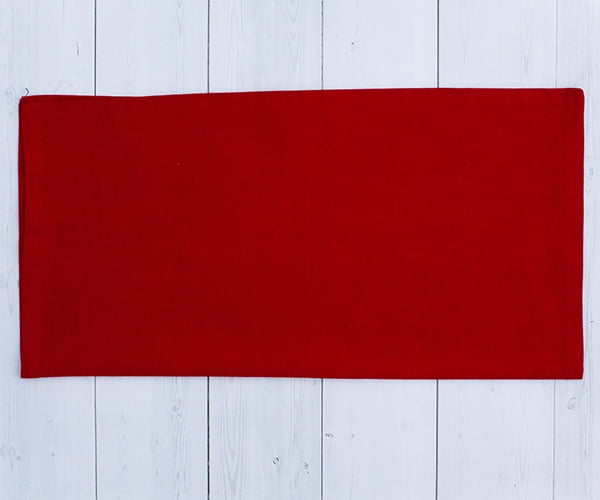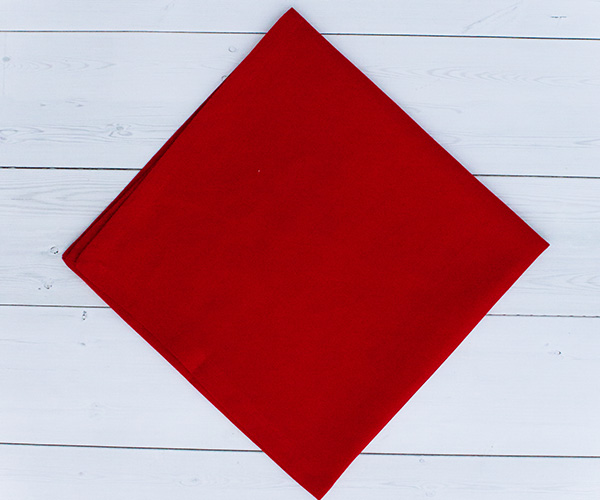 Step two: Fold each corner up to the top, making each fold lower than the one before it.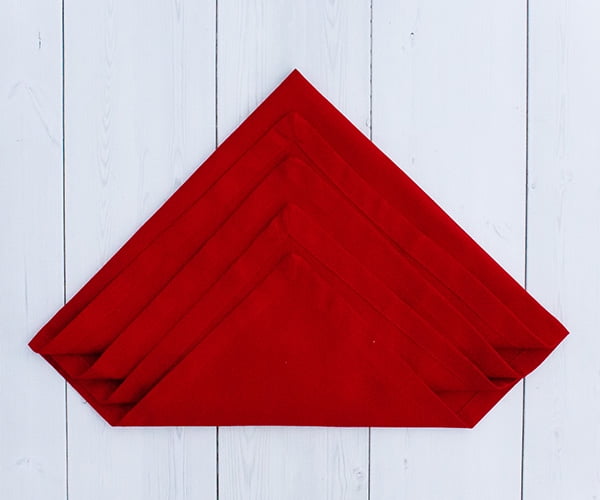 Step three: Turn the napkin over and fold each of the outer corners to the opposite sides. You will be left with a pointy shape.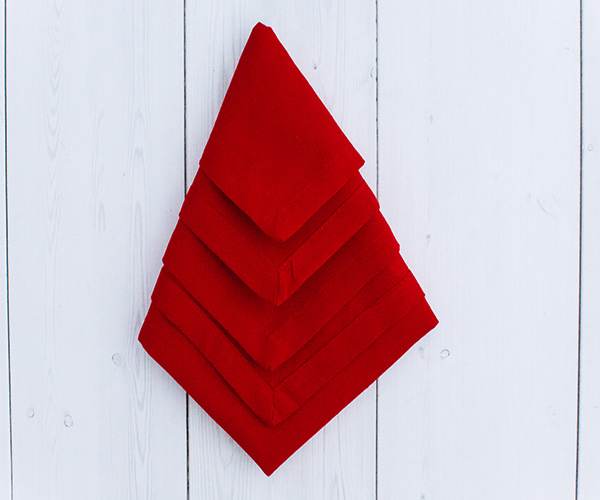 Step four: Flip the napkin over so the thickest part is at the bottom and the other side faces upwards.
Step five: Start at the top and fold each flap upwards. From the second one down, tuck the pointed tip under the flap above it so that you have a clean looking tree shape.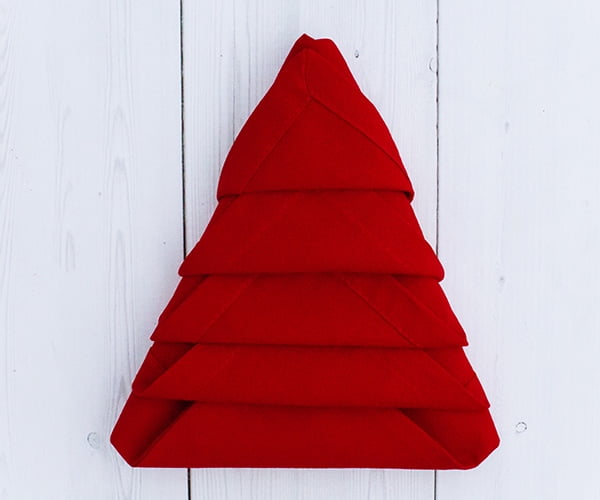 Step six: (Optional) Place a wooden decoration (such as a snowflake or star) at the top of your tree. Then, cut a two inch length of wooden dowel and place at the base of the napkin so that it looks like the tree trunk.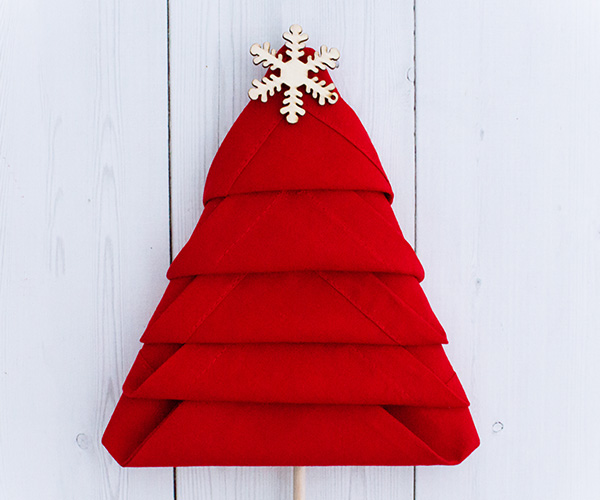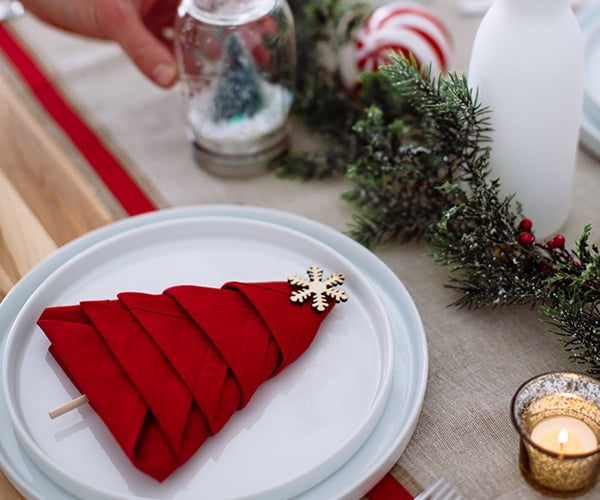 3. Spray-painted centerpiece vases
Another great way to save money and still create a show-stopping table centerpiece is to spray paint old glass bottles to use as vases. I spray-painted mine white but you could do them in any manner of festive colors to match your decor and tabletop scheme. Pop a branch of festive berries in for the perfect finishing touch – they add height, drama and atmosphere to the table.
Supplies:
Glass bottles (new or old)
Old cardboard box
Red berries for dressing
How to:
Step one: Clean the glass bottles so they are free from any grease and/or labels. Leave to dry.
Step two: Place the bottles in an old cardboard box and spray paint them until they are white all over. Fill with your desired foliage — berries, holly, etc.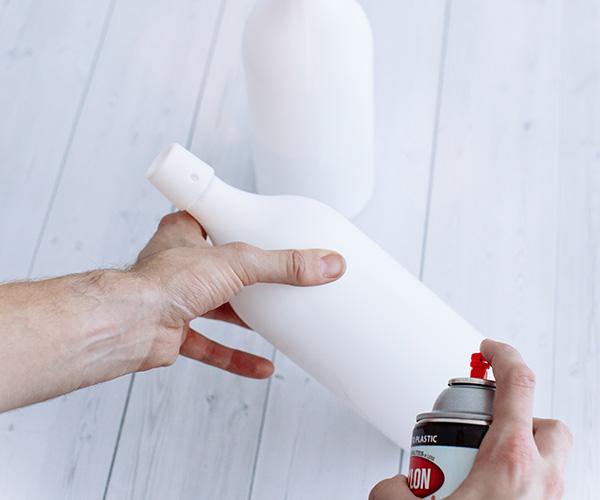 I never tire of the classic red and white holiday palette; it's timeless and atmospheric, especially when paired with organic elements and flicking candlelight.
Will is a New York City based creative consultant, interior design author, and lifestyle blogger behind award-winning blog, Bright.Bazaar. Will has been sharing his love of color in design, travel and fashion since 2009, engaging an army of readers across the world with his quintessential #MakeYouSmileStyle. His accessible approach to design and fashion has led to more than 2.6 million social media followers, hosting segments on Good Morning America and authoring two best-selling design books, which have since been translated into nine different languages. When he's not working, Will can be found photographing the city, attempting to find rhythm and form in gym class or cooing over dogs in Central Park.