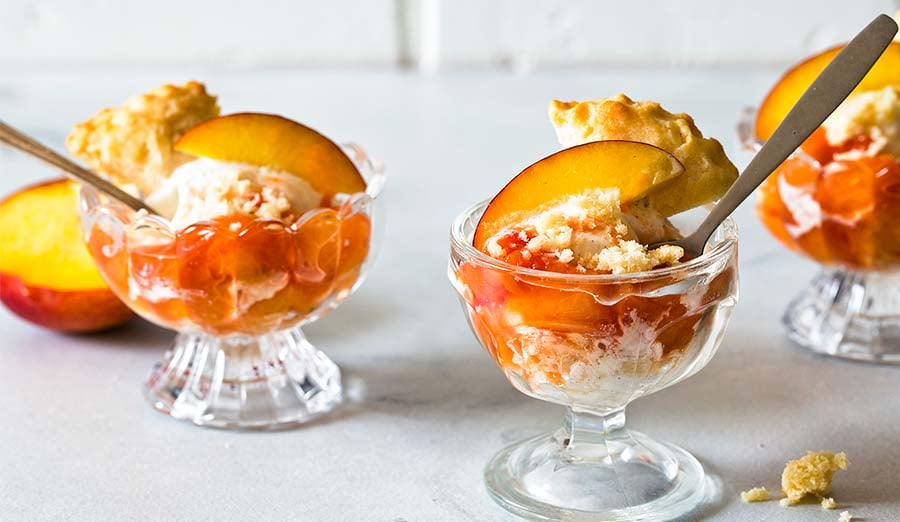 What better way to celebrate the warm days of summer than with a sundae party? Although there's nothing wrong with a classic hot fudge sundae and a cherry on top, we think you should absolutely take advantage of fresh summer fruit in season come sundae time. For late summer months of July and August, that's peaches, so this Peach Shortcake Ice Cream Sundae is the perfect solution for a seasonal sundae soiree.
A shortcake for long days
You've heard of strawberry shortcake. This recipes substitutes ripe, juicy peaches for the strawberries to make Peach Shortcake Sundaes. This sundae is a layer of flaky biscuits made with real butter and heavy cream then topped with a fruity peach sauce and a generous scoop of vanilla ice cream.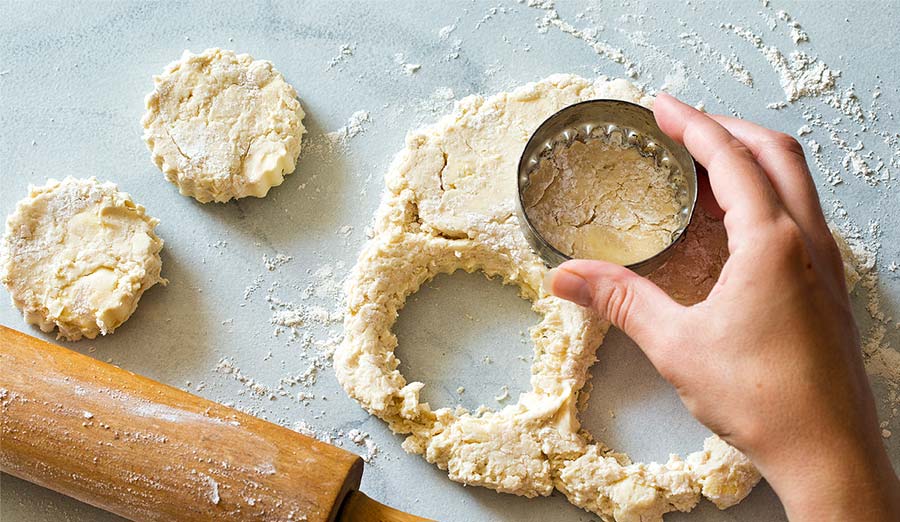 These shortcakes are best served the day they're made. If you need to make them ahead of time, cut out the biscuits then freeze them, unbaked, until ready to eat. Shortly before serving, bake them fresh in the oven.
The perfect peach
When making a sundae, you need a sauce on top, of course. When you cook fresh peaches, they release their juices, and when cooked long enough, those juices become a simple and easy sauce.
The trick to making a great sauce is using good ripe peaches. So here are some tips on choosing peaches with the perfect ripeness:
Check for color: Peaches should look vibrant with no green tones.
Check for ripeness: Gently squeeze the shoulders and stem areas. Ripe peaches should start to give without being too firm or too soft.
If all you can find are peaches that are a little too firm and not quite ripe, don't worry, you can speed up ripening by placing them in a paper bag on the counter at room temperature. Check at least every 24 hours to monitor their ripening.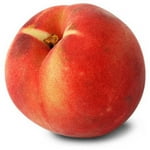 More in Walmart Grocery
Shop peaches & nectarines
Enjoy this summertime favorite during peak season.
Layering the sundae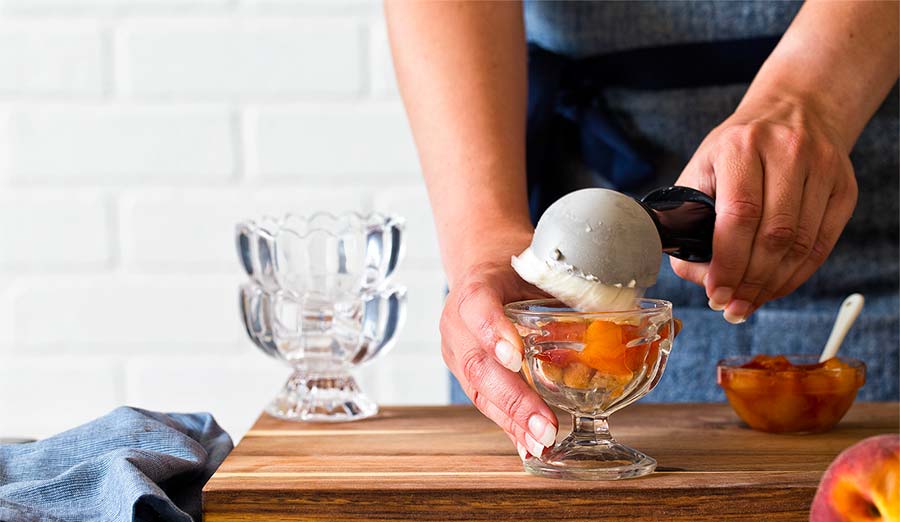 To make creative sundaes even easier, use store-bought vanilla bean ice cream. Or you can choose your favorite peach-friendly flavors, like french vanilla or even butter pecan. Make sure you pick up some cute sundae bowls for serving, too.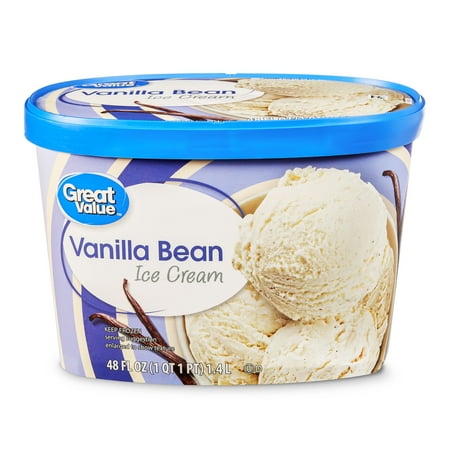 More in Walmart Grocery
Shop ice cream
Dreamy, cool, & creamy.
About Homemade In The Kitchen
Article, recipes and images provided by Carla Cardello. Carla is the recipe developer and food photographer behind the food blog Homemade In The Kitchen, where she writes about small batch recipes and recipes for two. She currently lives in Pittsburgh, PA, where she was born and raised.