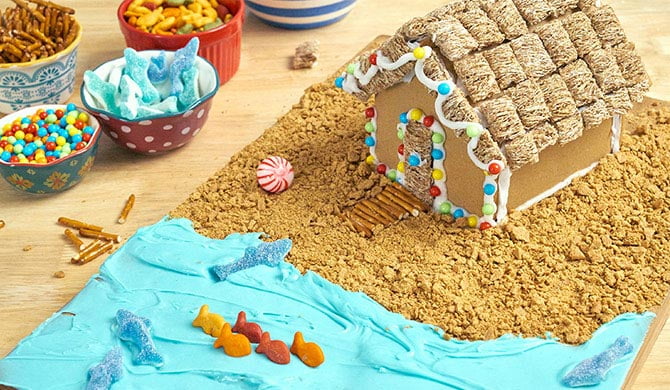 Get the step-by-step instructions for how to create a beachy bungalow-themed gingerbread house using a small pre-made gingerbread house kit as the base. This food craft is a great gingerbread hack, and takes a lot less time than making a gingerbread house from scratch.
What you'll need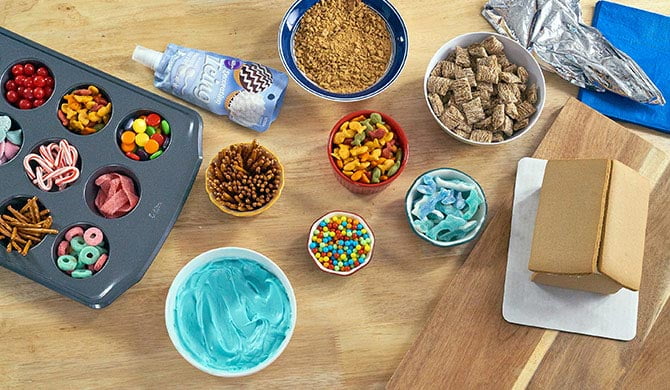 1 small packaged, pre-assembled gingerbread house (undecorated)
1 pouch white ready-to-use decorator icing
1 can blue ready-to-use cake icing
1 cup graham cracker crumbs, crushed
2 cups unfrosted mini shredded wheat cereal
1/2 cup pretzel sticks
Assorted decorations
Rainbow candy to decorate house (we used mini jawbreakers for a "Christmas lights" effect)
Assorted aquatic themed gummy candy, like gummy sharks
Goldfish crackers
Round peppermint candy (for beach ball)
Instructions
Step 1. Take pre-made gingerbread house out of the box and place on cardboard, cutting board or other display surface. Use a muffin tin to organize your decorating supplies and keep them in easy reach.
Step 2. Pipe icing in lines along the roof and top with mini wheat "shingles."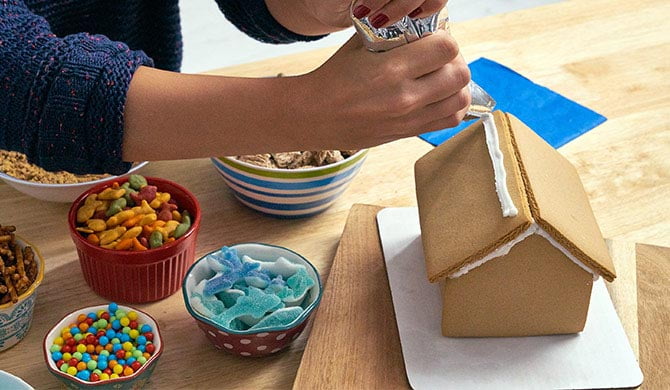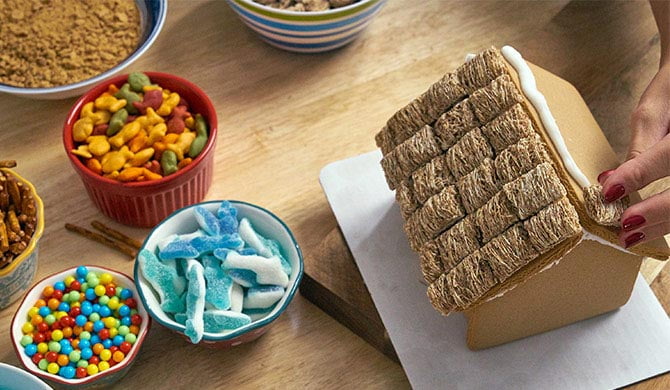 Step 3. Pipe icing around the front door, roof and sides of house. Adhere candy and other decorative elements to make the beach bungalow of your dreams. Be sure to add a pretzel stick path for a truly beachy vibe!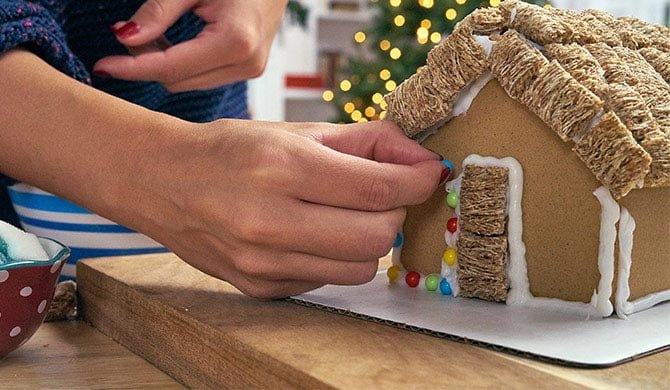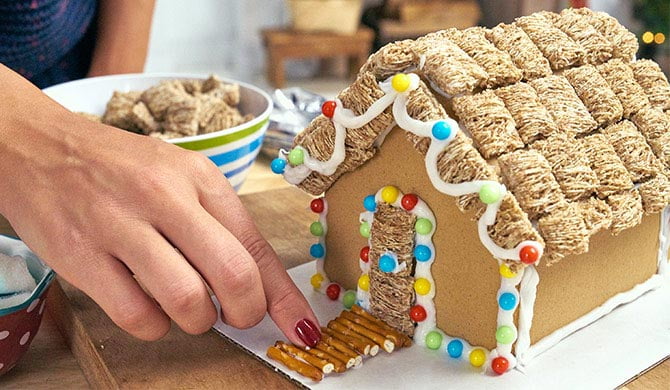 Step 4. Sprinkle a thick layer of graham-cracker-crumb "sand" around house and spread on a wavy blue icing ocean. Have fun adding sea creatures and other coastal decor to make this holiday scene uniquely yours.