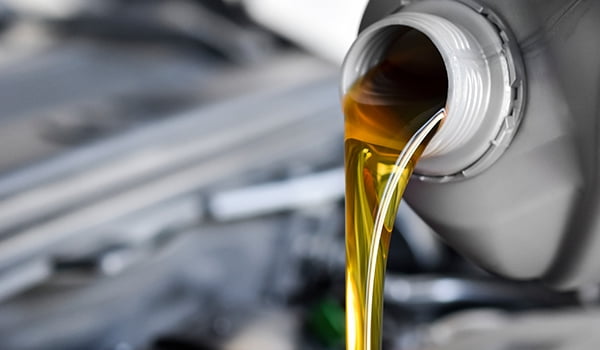 Full-synthetic motor oil
Full synthetic motor oil contains base oil that is man-made. The synthesis processes through which the oil is made improve key performance attributes and enable improvements to wear protection, extreme temperature performance and deposit control. It also provides an opportunity for lower viscosity grades (like 0W-20) that are designed to improve fuel economy.
Part-synthetic (synthetic blend) motor oil
Part-synthetic—also called synthetic blend or semi-synthetic—oils are blends of mineral oil (conventional) and synthetic base oil. Part-synthetic motor oil is designed to have some of the benefits of a full synthetic but at a lower cost.
The number of OEMs (Original Equipment Manufacturers) whose specifications require the use of full synthetic or part synthetic engine oils began increasing several years ago. The latest data indicates that 45% of all cars, SUVs and light trucks sold in 2012 had an OEM requirement that a full or part synthetic motor oil be used. For cars alone, it was 57% for 2012 model year vehicles.
The increase in synthetic oil use can be attributed to:
1. Corporate average fuel economy (CAFE) standards that drive the need for lower-viscosity engine oils that require synthetic base oil formulas.
2. OEM recommendations for longer drain intervals and the desire to protect the engine under warranty.
3. More power-intense engines that benefit from the protection of synthetic engine oil.
The use of synthetics will likely continue to increase due to the above issues.
Check your car's owner's manual for which type of oil your manufacturer recommends.
Shop our complete selection of synthetic, conventional, high mileage and blended oils