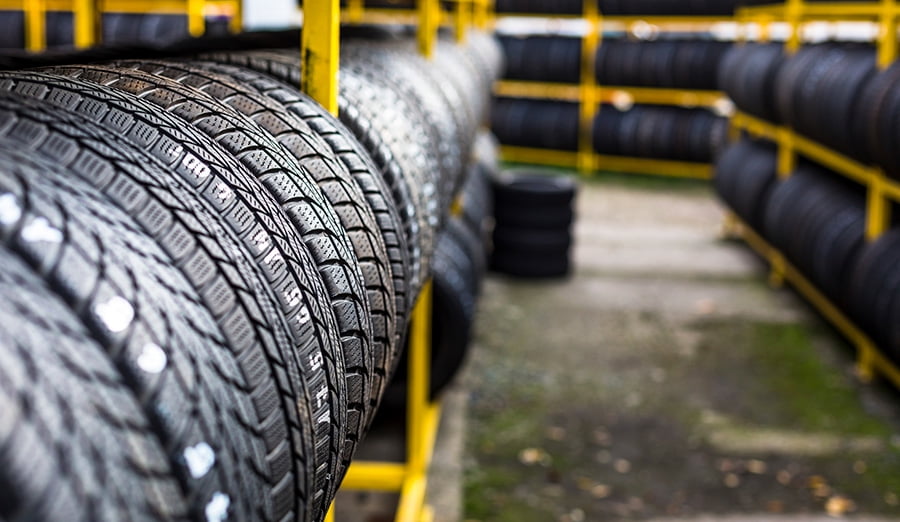 Choosing Tires
Choosing the right set (or sets) of tires can help create a safer and more comfortable ride in a variety of weather and driving conditions.
Consider the worst possible weather conditions
If you use more than one set of tires for your conditions (for example, summer tires in summer and winter tires in winter), you can select tires that exactly meet your diverse needs. If you use one set of tires for all seasons, you may get good performance under many conditions, but you may compromise your vehicle's performance when the conditions are at their worst. So you should consider selecting your tires so that they match the worst driving condition you expect to encounter.
Factor in your typical driving conditions
If you just drive around town, almost any tire will do. But if you drive your vehicle on congested city streets and expressways during rush hour, more responsive tires will serve you better. If you drive extensively on the interstates, you will want quiet, smooth-riding, long-wearing tires. If you drive on winding roads and through the mountains, you should consider tires with good handling characteristics.
Read More about how to choose the perfect tire.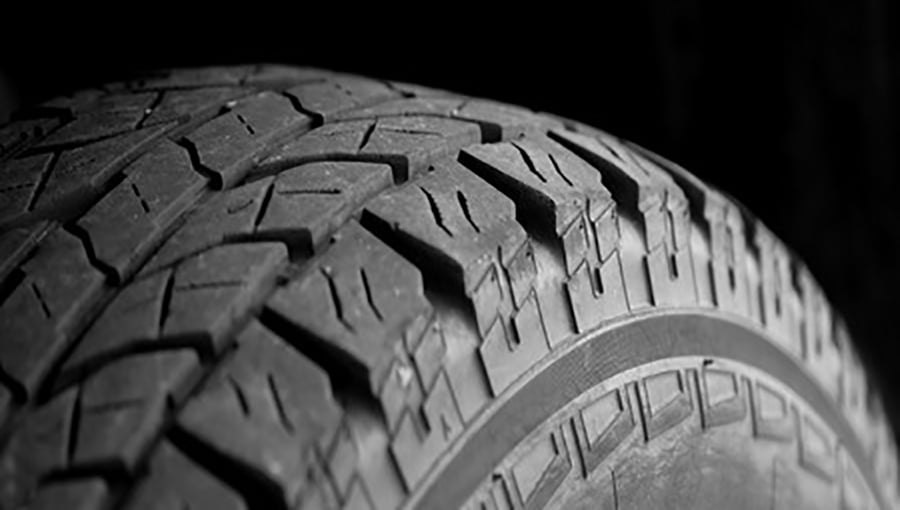 Types of Tires
Knowing the right size and specification for your car or truck is the place to start: The actual tire size should always be obtained from the vehicle information placard that is usually located on the driver's door jamb, but can also be located on the driver's door, in the glove box, or even inside the door that hides the gas cap.
Read more about the different types of tires available.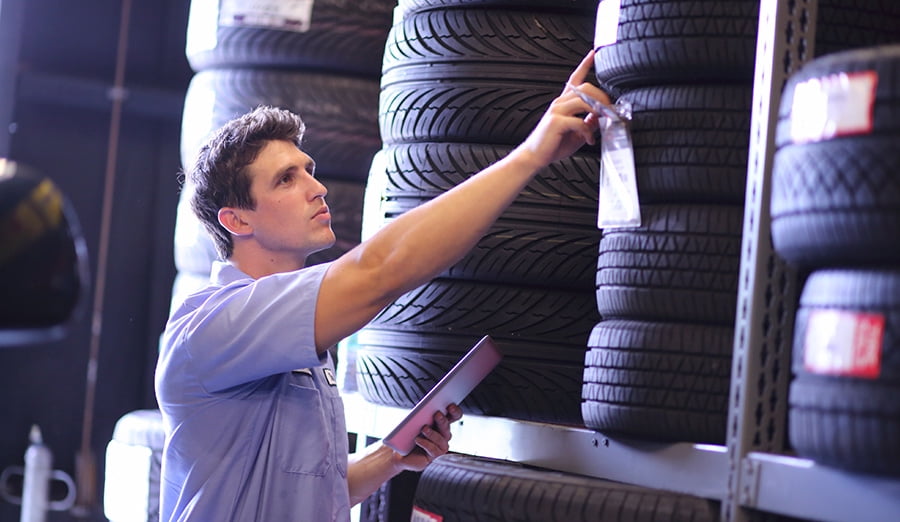 Tire Maintenance Tips
If you're mixing tires, buying only two instead of four, always install the new tires on the rear axle. The new tires will have more traction, especially in wet conditions, so installing them at the rear reduces the chances that you'll fishtail or lose control.
Air pressure and inflation
It is important to check the air pressure in your tires to keep them running safely and smoothly. Under-inflated tires can build up excessive heat and blow out with no warning, causing serious problems. 
How often should I check the air pressure?
It is important to check your vehicle's tire pressure at least once a month for the following reasons:
Most tires may naturally lose air over time.
Tires can lose air suddenly if you drive over a pothole or other object, or if you strike the curb when parking.
Keep in mind, it is usually not possible to determine under-inflation by visual inspection.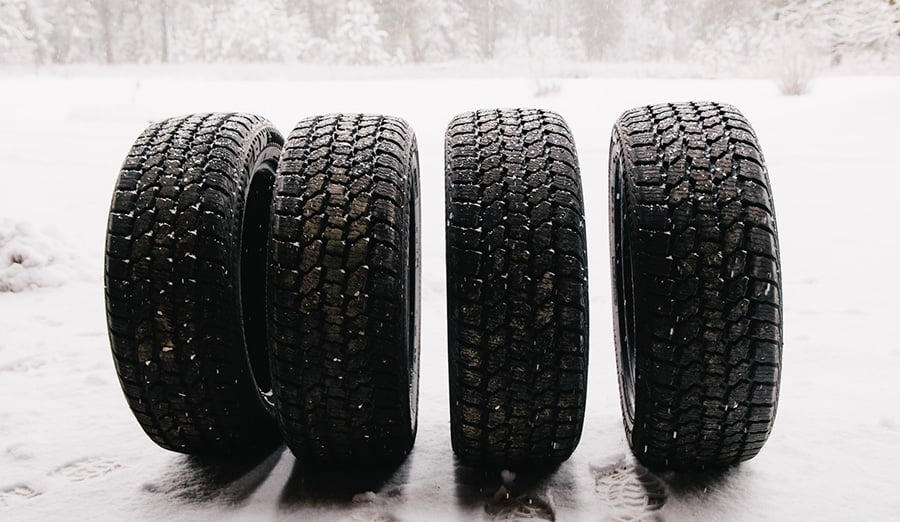 How do I check the air pressure?
Use a heavy-duty gauge found at a gas station or auto body shop to check the air pressure. Or, you can invest in a high-quality pressure gauge. Make sure to test your tires' air pressure when they are cold, which means the car hasn't been driven in about two hours.
How do I know what the air pressure should be?
The proper air pressure numbers can be found in your vehicle's owner's manual or on the tire placard, usually attached to the vehicle door edge, doorpost, glove-box door or fuel door.
Rotation
Typically, one tire wears out faster than the others due to driving patterns and the weight it supports. For this reason, it is important to have your tires rotated every 5,000-8,000 miles to avoid needing to replace one tire. Rotating your tires helps them all last a lot longer. 
When Should Tires Be Inspected?
Tires can be inspected anytime you take the car into the shop, but you should check the tire pressure yourself, especially when the weather changes. As the temperature drops, your tires lose pressure. For every 10 degrees of temperature change, your tires lose one pound per square inch of pressure. Scheduled maintenance for most cars happens at these markers:
• 3,000 miles • 6,000 miles • 15,000 miles • 30,000 miles • 60,000 miles • 75,000 miles •
Your tires can be checked every time the car goes into the shop for these visits, or more frequently when you go for oil changes. 
Read more about maintaining your tires here.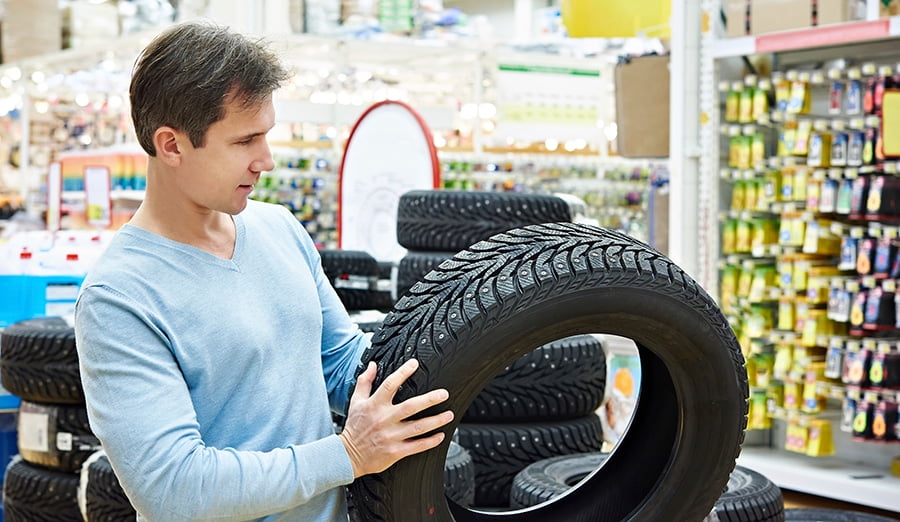 Technical Tire Terms Explained
What size, type, and rating do you need?
Tire sizes are a combination of many different variables: the actual size in width, height and diameter as well as the ratings related to load-carrying capacity and speed-handling ability. Look in your vehicle's owner's manual to find the correct tire size, or check the metal tag often found inside the driver's door jamb, glove-compartment door or fuel hatch. If you find more than one size listed, you should look on the sidewall of your tire instead.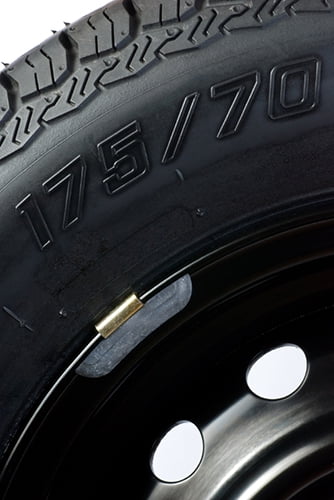 A few basic tips
Worn-out tires are not only unsafe, but they may be against the law. In many areas, the minimum legal tire-tread depth is 2/32 of an inch. In wet driving conditions, tread depth of 4/32 of an inch or less means you are at high risk of losing traction on wet roads—by sliding or hydroplaning—and putting the safety of you, your passengers and other drivers at risk. Here are two easy ways to check for worn tires:
The penny test
To test if the tread is worn out, place a penny into the most shallow tread groove with Lincoln's head down. If the top of his head remains visible, then the tire should be replaced.
Read more tire tips here.
Wear bars
Wear bars are narrow bands that appear in the grooves across the tread of the tire. When the wear bars are even with the tread depth, only 2/32 inch of tread remains. If the wear bars are visible, it may be time to replace the tire.
As the weather turns colder, it's time to start researching and pricing your winter tire options. Here's how to make sure you know all you need to choose the right winter tire for the area you live in, along with pointers on when to buy, what accessories you may need and how to get the best use out of them.
Do I really need winter tires?
Winter tires are necessary for several reasons: winter or snow tires are especially needed in places where wet and icy conditions make the roads dangerous. While safety is your biggest priority, winter weather that is most predictable to your part of the country is all you need to know when it comes to which winter tire is best suited for your car.
You might think that your all-purposes tires will do fine in the snow. But that's not the case. They're not designed to maneuver through severe cold season weather, whereas winter performance tires are made specifically for better traction, handling, braking and grip under winter conditions. 
More in Automotive
Shop all Automotive products
Walmart carries the tires, oils, fluids and auto parts and accessories you need to stay on the road without worry.
Note: The process of installing tire chains would be very similar to installing traction cables.
1. Make sure you order the correct size.   If you don't have the correct size, the cables can cause damage to your vehicle. Refer to your vehicle's owner's manual for all the details.
2. Remove cables from the box, and stretch them out on the ground, cross-member hooks facing down. Inspect for any damage.
3. Upon careful inspection, pick up the cables and drape them over the top of your tire. Be sure the keyhole latch attachments are on the right-hand side of the tire and that the lever lock rests on the outer sidewall of your tire. Also, be sure that the cross-member hooks are facing up, so they face away from the tire tread.
Click here to see our easy to follow guide on how to install tire chains.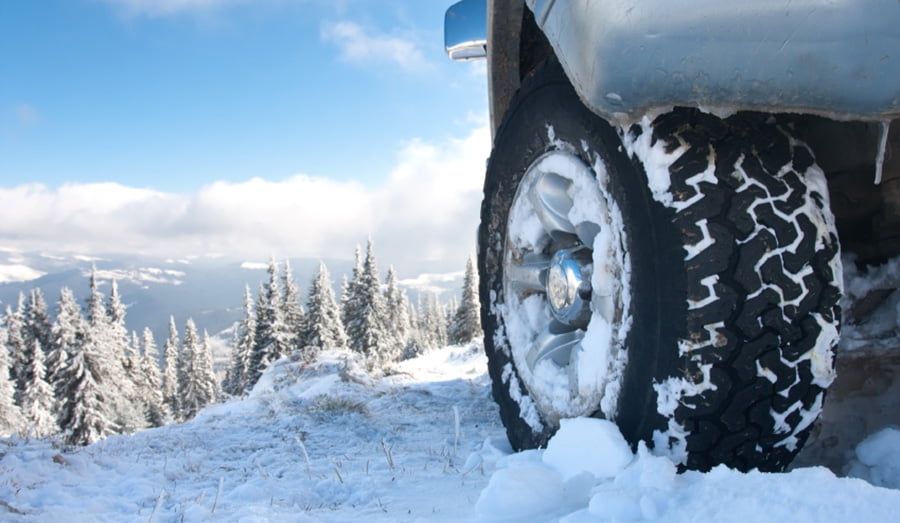 Choosing the best winter tire for your area
It's best to choose your winter tires based on your local winter weather conditions:
If hard packed snow and ice are a constant in your area throughout the fall and winter, studded tires make a tremendous difference in traction and handling.
If you expect to encounter all winter conditions including heavy snowfalls, dry snow, ice and sleet, siped tires are known to significantly improve traction and fast braking during fall and winter months
If snow and ice are rare but heavy rain is a constant where you live, winter tires with sipes are best because they expel water from the tread while increasing grip and      traction.
In an area where heavy snow and ice are infrequent, tire chains and cables may be all you need instead of purchasing pricey winter performance tires that you may not necessarily have to use. Snow chains and cables are a fairly inexpensive safety tool and are useful when weather conditions change suddenly and you haven't yet switched to your winter tires.
Quick winter tire tips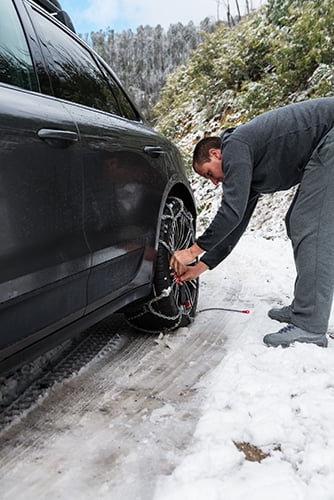 Use your winter/snow tires during the winter months only; they are designed to perform when temperatures drop below 45 degrees.
Shop for winter/snow tires based on the recurring climate conditions in your area.
Be sure to purchase a spare tire in the event you need to change a tire. 
For good measure, practice changing your tires and installing snow chains or cables before fall and winter are in full swing.
Be sure to install chains or cables properly to prevent them from getting caught in the axle. To learn more about installing tire chains and cables, see our step-by-step guide.
Store your unused tires in a dry place and keep them covered.
Check air pressure regularly. Rapid temperature changes can cause pressure changes.
If you install your winter tires yourself, have a professional check the alignment.
Traveling to a snowy area? Consider renting a car already equipped with snow tires.
Read more about winter tires here.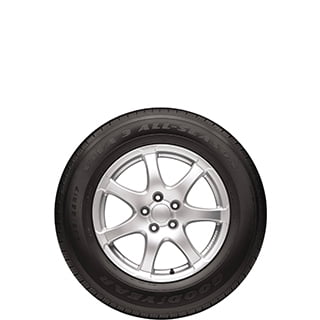 More in Automotive Tires
Shop all Tires
Or use the Walmart Tire Finder to select the right size for your vehicle.
Shop Auto Maintenance Parts