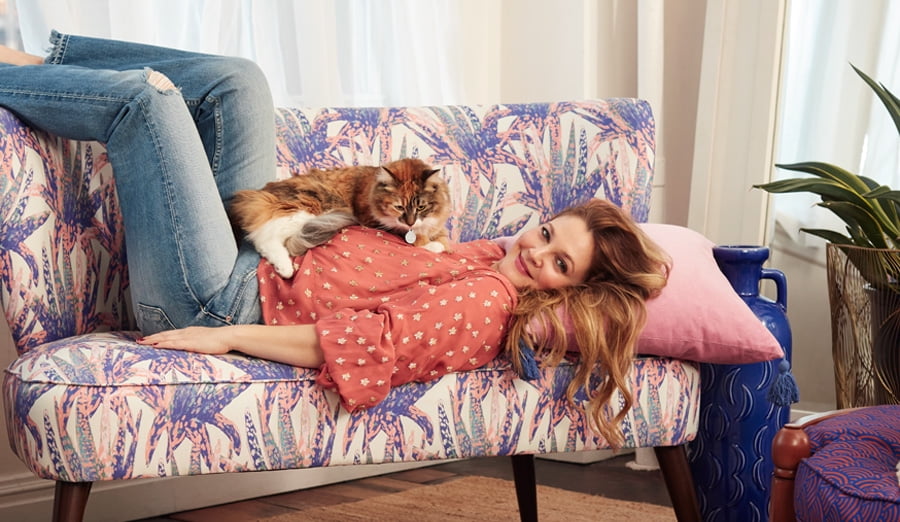 If you have kids, you know that all of this time at home has created a challenge for keeping them entertained. While we know being stuck at home can be repetitive, it doesn't always have to be a drag! Just like Drew tries to focus on the positive things in life, you can too. Use this extra time with the kiddos as an opportunity to discover new interests and experiences. Here are some of the activities Drew's been doing to keep her girls occupied.
Keeping the kids busy
Planting seeds
Planting seeds is a fun spring project for the kids. It teaches important science lessons and they get the reward of watching their seeds grow into an adult plants. Here are the four easy steps.
Fill a few biodegradable pots with soil.
Plant your seeds in the pots.
Create plant markers, so you know which seed is in each pot.
Once the plants are growing, cut the pots off and put the plants in the ground.
Disposable cameras
While disposable cameras have lost some popularity in recent years, they can be such a fun throwback! Put one of these classic cameras in your kids' hands and let them run around the house taking pictures. Most come with 24, 27, or 36 frames, which means there is a limited number of photos before they run out. This can be a fun way to practice subtraction. "If you take ten photos, how many will you have left?" It's great to see what they come up with and—who knows?—maybe they'll develop a lifelong passion for photography. 
Board games
The reason we play board games through all stages of our lives is because they're fun! Board games are a great way to pass the time and often teach important life lessons or skills. Some of Drew's family favorites are Monopoly, Clue, and Connect Four, but there are so many more options to suit your family's interests and ages.
School Supplies
One of the most difficult aspects of this time is taking on the role of teacher. We may be able to cope with staying home and parental duties, but add being a teacher on top of that and it can be quite a struggle. We certainly appreciate the hard work teachers do now more than ever. One way Drew has dealt with this extra stress is by relying on Walmart for all of her homeschooling necessities. You can shop for all your pencils, notebooks, scissors, and more online, so you don't have to take that dreaded extra trip to the store.
"Thank you, heroes" - Drew
Finally, Drew wanted to take a moment and thank everyone working on the front lines. There are some jobs that simply cannot be done from home. "You are our superheroes! I can't thank you enough."