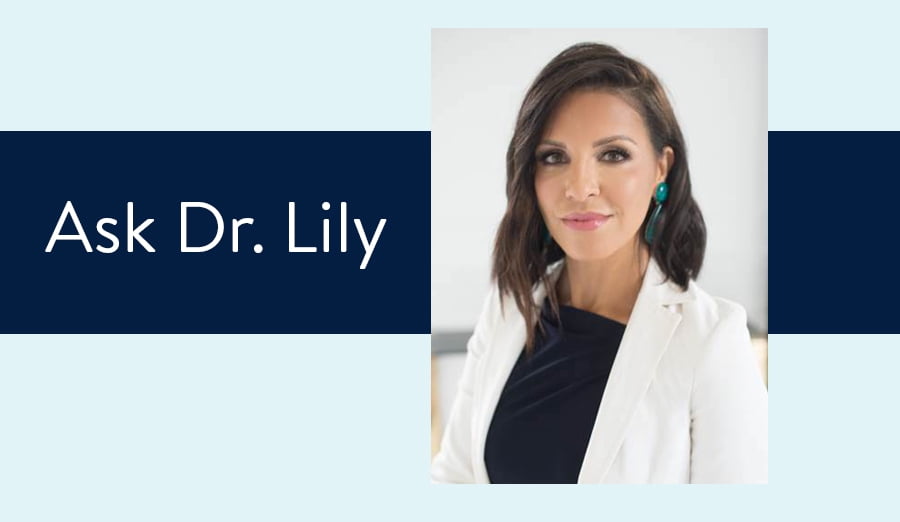 Winter is fully here, so it's time to develop a cold-weather skincare strategy. And it's not just the chill that you need to protect against: the constant transitioning between frosty outdoor temperatures and harsh, dry central heating can really stress your complexion. And if you've ever looked into improving your skincare regimen, you know there's an abundance of tips, tricks, how-tos and pure opinion out there. So how do you know what's hype and what's for real? 
We know at least one way: ask a dermatologist. We turned to board-certified dermatologist Dr. Lily Talakoub for a more-than-skin-deep look at a few of the most prevalent skincare myths. (For more about Dr. Lily, keep scrolling.)
Myth #1: "I should take a nice hot shower."
Actually, don't. For many of us, a super-hot shower is a very tempting way to start a freezing winter day. And yes, it'll open your pores—but after that the hot water will strip your skin of its natural oils, leaving it less protected against harsh elements like cold dry air or windborne particles.
Maybe you're one of the lucky few who already loves a cool or lukewarm bath. If you're not, just do what you can. Next time you shower, try turning down the temp. It might not be fun, but it should help your skin retain its natural moisture.
Myth #2: "The more lather the better!"
Nope. Foaming and lathering cleansers can feel nice, but they're often too harsh for winter conditions. Again, you want to avoid anything that will dry out your face too much, and emulsifying cleansers can do that. You might want to try an oil- or cream-based cleanser. It may not lather, but it'll leave your skin supple and hydrated. (If you're acne-prone, try a double cleanse by starting with micellar water to remove your makeup, followed by the cream cleanser.)
Myth #3: "I should skip toner in the winter."
Toners used to be alcohol-based astringents which would leave the skin dry and completely stripped. But today's toners are available in gentler and more natural formulas. Try a witch hazel toner or light tea tree oil astringent on a cotton pad to reset the pH of the skin, decrease inflammation and remove bacteria in acne-prone areas. 
Myth #4: "Cream and lotion are the same, right?"
Believe it or not, creams and lotions are not interchangeable. They might share some key ingredients, but face creams are oil-based while face lotions are generally water-based. As lotions sometimes contain alcohols, they're more suitable to oily or acne-prone skin types. Creams are better if you've got dry skin or want to seal in moisture overnight. 
Myth #5: "I haven't seen the sun in weeks, I don't need SPF."
Even during the coldest winter months, you need a sunscreen under your moisturizer. This is absolutely one of the biggest skincare hurdles to overcome, but listen: every day we need 10–15 times more SPF than is found in most moisturizers or makeup. So skip the combination products, find a sunscreen you love and stick with it.