Spark of Home
Decorating ideas, guides & inspiration for your home.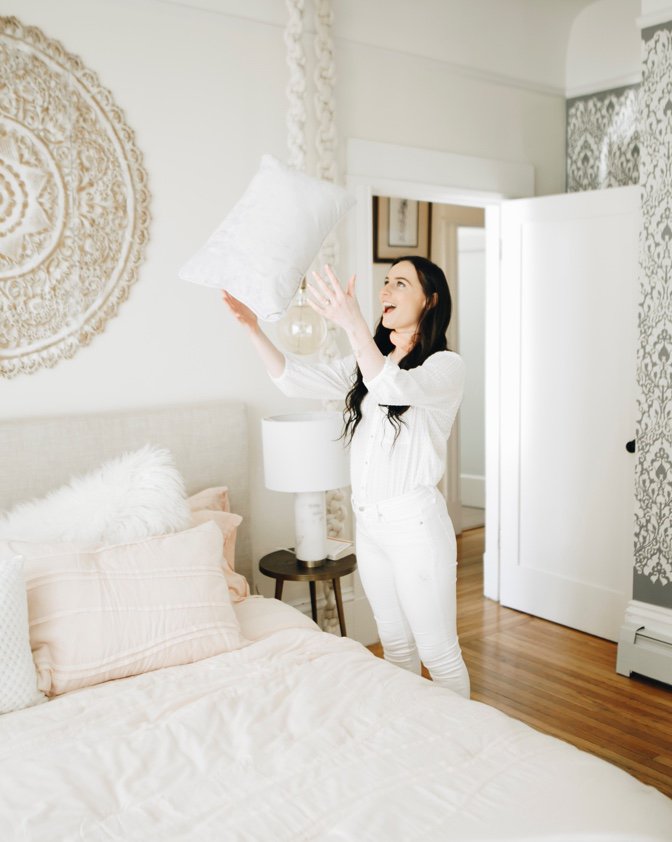 Leigh Winters shares wellness secrets
To say that we fell in love with the timeless, bright, calming and intentional style of Leigh Winters would be an understatement. Having worked with her to style MoDRN pieces into her already beautiful space, we became hypnotized by the airy, natural aesthetic of her home. And it's no wonder. A student of neuroscience and clinical psychology, Winters has a fascination with how our brains influence our health and spirituality. She has since used this interest to inform her decisions while formulating an all-natural, non-toxic beauty line: Leigh Winters Beauty. This fascination also played a part in her home's design. She found herself thinking about the science and psychology behind interior design and how this can affect our overall well-being. The result is a minimalist, mindful approach to decorating that has awed us. We took a moment to chat with Winters to learn more about her style and what she can teach us about designing more peaceful, rejuvenating spaces.