Homeward
A journey to better living.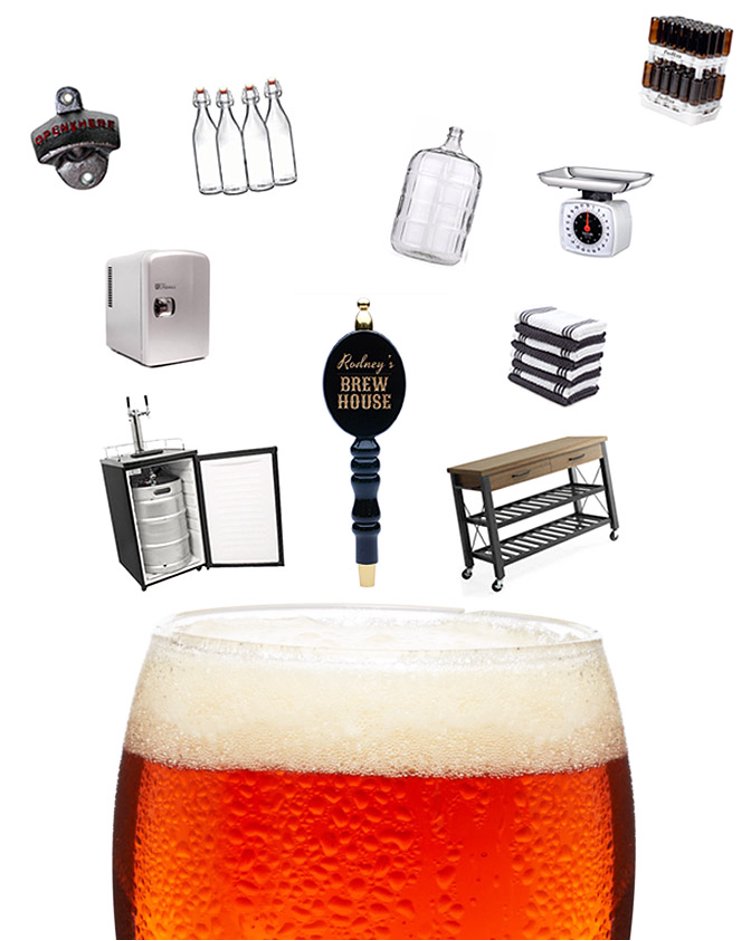 Gift Guide
The homebrewer's gift guide
Gift Guide
The homebrewer's gift guide
Happy International Beer Day! Whether you're a drinker of this beverage or not, its history plays a role in our society—and if you live with a homebrewer, it plays a large role in your home. I, personally, have an older brother who picked up this hobby (which then turned into a passion). I watched as he transformed a little room in the back of our family's home into his beer-making laboratory. I was surprised by the number of tools required to make the beer as well as the precision and care that was necessary. "Always buy more ingredients than you need," he advises first-time home brewers, "your first batch is not going to be great. But the second will be better. And the third? That one will probably be pretty good." And it's true, I'm now a huge fan of his Passion Fruit Red Ale and Peppermint Paddy Nut Brown (a huge step up from his first undrinkable batch). So, in celebration of International Beer Day—and all of you homebrewers out there—take a look at our Homebrewer's gift guide.