Skip Header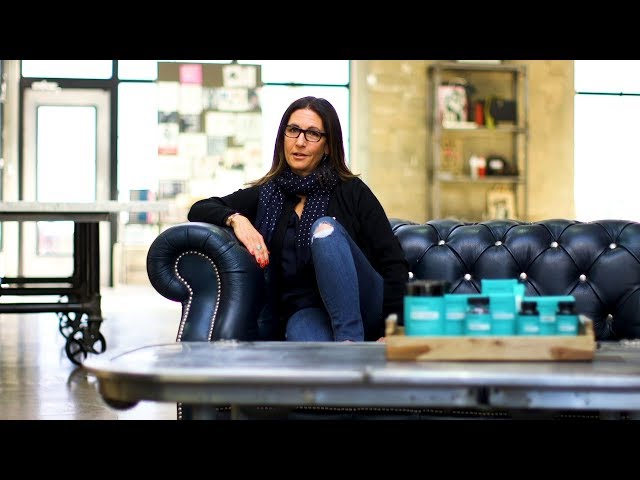 Meet Bobbi
Bobbi Brown's philosophy has always been that beauty starts with what you put inside your body.
What to look for when shopping for beauty supplements
You feel great when you look great, but why spend hours primping and preening when there's an easy way to boost beauty from the inside out? Certain nutritional supplements promote stronger hair, skin, and nails with clean, high-quality ingredients like vitamins, minerals, proteins, antioxidants, and essential oils. With so many nutritional supplements on the market today, it can be difficult to know what to choose, but a few handy tips can help. It's also important to consult with your doctor before starting to take new vitamins. Here's what to look for when shopping for beauty supplements.
Gummies
If you're looking for an easy way to take a nutritional supplement, try a gummy. Not only are gummies tasty and fruit-flavored, but they're also chewable and easy to swallow. When shopping for beauty-boosting gummies, look for products that contain biotin, a B vitamin that helps convert nutrients into energy. Biotin may help strengthen nails, and a deficiency in biotin may lead to hair loss and skin rashes. Due to these findings, it's not surprising that many beauty supplements and hair products feature this ingredient. Keratin is also found in many beauty supplements, as it's the structural protein that makes up your hair, skin, and nails. Look for gummy products that contain keratin for double the beauty benefits.
Capsules
A capsule is a form of nutritional supplement that offers unique advantages. Capsules are able to hold a mix of different nutrients. You can open them and sprinkle them into smoothies and other beverages, and their gelatin coatings can help prevent irritation to your gastrointestinal tract.
If you're on the hunt for capsules that enhance beauty, look for products that contain collagen. Many parts of your body, including the tendons, ligaments, muscles, and skin, are made up of collagen, and taking collagen supplements can help strengthen and hydrate skin and make it more elastic. More good-for-your-skin ingredients to look for in capsules include grape seed extract, hyaluronic acid, vitamin C, and vitamin D.
Tablets
In tablet form, a supplement can deliver a large amount of a nutrient in one single serving, and with convenient scoring, tablets can split in half if you want to take a lower dosage. In addition, tablets are often easier on your budget than many other types of supplements.
To re-hydrate your skin and make it look plumper, try effervescent tablets that contain hyaluronic acid. This substance keeps your skin hydrated by retaining 1000 times its weight in water. Made with ingredients like coconut water and superfruits, effervescent tablets create a refreshing, bubbly drink when you mix them with water.
Liquid shots
The process of taking supplements doesn't get any easier than swallowing a liquid shot. Berry-flavored liquid shots packed with marine collagen give your body a quick blast of amino acids, and they serve up a bounty of benefits for your skin, hair, and nails. As you age, your body makes less collagen, but taking collagen supplements can stimulate your body to produce more of this important protein. Taking collagen can also help boost the amount of elastin your body generates. This protein makes skin and other connective tissues supple and springy for a more youthful and beautiful appearance.
Teas
When you're feeling sluggish and bloated, try hot or cold tea containing hydrangea, dandelion, and juniper. These herbs may help reduce bloating by flushing extra water from your body. For an even more power-packed brew, look for ingredients like apple cider vinegar for better digestion. Also look for pantothenic acid for converting nutrients into energy, and potent antioxidants like folate and green tea for strong cells.
Powders
Sprinkle nutrient-packed powders into your morning smoothie and you'll get your beauty routine off to a good start. Powders containing superfruits and veggies may serve up all kinds of benefits, from reducing inflammation and preventing coronary artery disease to boosting your immune system. Add collagen peptides for your hair, skin, and nails, and you've got a morning cocktail worth waking up to.
For another way to get your daily dose of collagen, try protein powder supplemented with this nourishing ingredient. Protein powder may promote strong muscles and better brain function, and it leaves you feeling full and satisfied for hours. Trying making a protein shake for breakfast or a mid-afternoon snack or sprinkling protein powder into puddings, yogurt, cereal, or pancake batter.
Electrode, App-category-app, Comp-943112598, DC-prod-az-eastus2-13, ENV-prod-a, PROF-PROD, VER-9.29.0, SHA-f0b68f1aa578c064d3ba9617ee1ba9c13c9e5cc6, CID-