Get inspired
Controlling your weight calls for more than just choosing a healthy variety of foods. It also calls for looking at how much and how often you eat. This article shows you how to use serving sizes to help you eat just enough for you.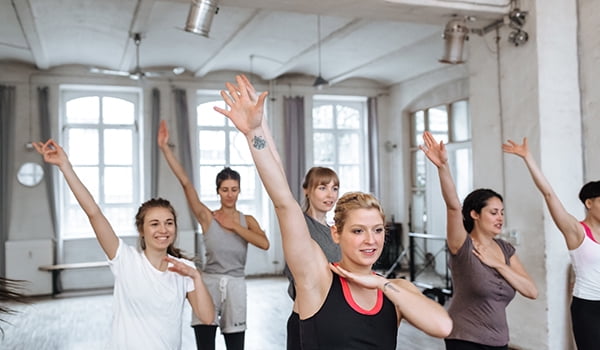 Now is the time to make a commitment to yourself. Check out these ideas for how to stick to your new year's resolutions. For a lot of us, the new year is a great time to make a fresh start. Once holiday planning, travel and overindulging are a thing of the past, there's finally time to focus on making healthier decisions. But even the best of intentions often melt away well before spring rolls around. Whether you want to eat better, quit smoking or workout more, here are a few key tips for keeping your resolutions. 1. Set goals you can reach. Are you looking to reinvent yourself? Ambitious goals can be a great thing, but they can also become discouraging when the fantasy of a new you gets replaced by the day-to-day burden of a diet or fitness regimen. To give yourself a better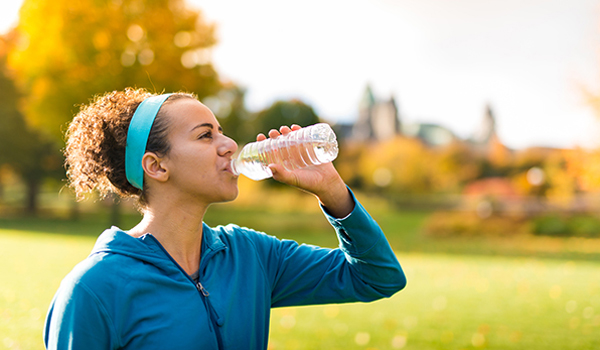 Water is not a fad diet. It's nature's appetite suppressant and helps you metabolize fat while aiding in digestion. It's important to remember that about 30% of your water intake comes from food and most diets limit your caloric intake; so remember to drink plenty of water when you are trying to lose weight. In your quest to look and feel the best you can, it's one of the simplest ways you can reach your goal.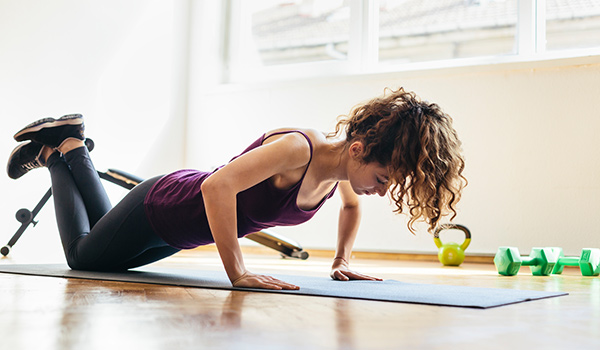 We all know that regular exercise keeps us healthy, reduces stress and helps us live longer. But fitting the gym into our busy lives and budget is another story. The average gym membership costs upwards of $50 per month (that's $600 per year). Thankfully, you don't need a pricey gym membership to reap fitness rewards. Here's how you can recreate all your favorite gym workouts at home, and save time and money in the process. If your favorite exercise is running Average savings: $50 per month Running doesn't require much in the way of equipment. Just grab some supportive running shoes and comfortable fitness clothing and hit the road. Have little ones at home? Some babies and toddlers enjoy being pushed in a jogging stroller. But if you can't leave the house, a treadm
A guide to buying diet and nutrition supplements
In an ideal world, we get all the vitamins, minerals and nutrients we need from the foods we eat. Unfortunately, increasingly busy lifestyles make this a bit difficult at times, so it s important to create a nutritional safety net for yourself by consuming diet and nutritional supplements that can boost your health. The wide variety of diet and nutritional supplements can make it difficult to know what s right for you, so learning the basics of choosing nutritional supplements is the first step to getting the best supplements for your needs along with talking to your doctor about what you might need to take. With the wide selection of diet and nutritional supplements available at Every Day Low Prices at Walmart, you can easily find all the vitamins and minerals that make it easier to lead a healthy lifestyle.
Why should you use supplements?
Nothing can replace a diet rich in minerals and vitamins, but when life gets busy and your stress levels rise, you may struggle to find the time to source and prepare nutritious dishes every day. By choosing nutrition supplements, you and your entire family can get the nutrition you need every day, no matter what life throws at you.
Alternatively, if you're overweight and would like to lose weight, you may find it helpful to use dieting supplements such as appetite suppressants or fat inhibitors that can control your appetite and help you deal with the constant feeling of hunger.
Vitamins and minerals
Besides supporting general health, vitamins and mineral supplements may help head off chronic conditions, so it's important to make sure that your risk of dietary deficiencies is low by taking supplements. Before making your choice, ensure that you know what to look for in a multivitamin supplement.
Start by reading the label to identify the nutrients included as well as the amounts per serving.
If you're looking for a daily supplement that's suitable for most individuals, get a combination of basic vitamins and minerals. Some of the essential ingredients in such supplements include vitamins C, B1, B2, B3, B6, A, folic acid, Vitamin E, iodine, zinc, magnesium, calcium and iron.
Multiple types of multivitamins are targeted at helping individuals with specific conditions or nutritional needs. Women, for example, could take a supplement with folic acid when they're pregnant to help avoid some congenital disabilities. Middle-aged women can take calcium and vitamin D supplements to lower the risk of osteoporosis.
Check the percentages to determine whether a certain supplement offers you 100 percent of the Daily Value (DV) for the vitamins and minerals included. You shouldn t take multivitamins that exceed the 100 percent recommended dose.
Proteins and meal replacements
Protein powders, protein bars and meal replacement supplements are a popular choice for those who engage in sports regularly. The human body needs large amounts of protein as part of a balanced diet, but just like in the case of vitamins and minerals, it may be difficult to get all the amount you need from food.
protein shakes are available in multiple types, with the most common of them being protein concentrate, isolate and hydrolysate.
Meal replacement shakes are often made with skim milk, and they're high in protein and fiber while being low in fat. They offer a high-energy meal, but they only have around 200 to 300 calories per serving.
Protein bars are ideal for those moments you want a nutritious snack on the go.
Diet supplements
If losing weight is your goal, diet supplements can help you by curbing cravings and suppressing your appetite. Remember that these supplements aren't magic pills for losing weight and that they work well in combination with a nutritious, low-calorie diet and regular exercise.
Chromium diet supplements are available in tablet form and they do a good job at reducing excess body fat while helping your body maintain normal sugar levels.
Control your diet with an everyday weight loss kit that come complete with everything you need to embrace healthy eating, offering you a variety of breakfast options and snacks.
Slimming powders combine appetite suppressants with protein and other nutrients to boost your metabolism.
Diet-specific supplements are available at Walmart, so you can find options that are tailored to the specific phases of various diets.