Skip Header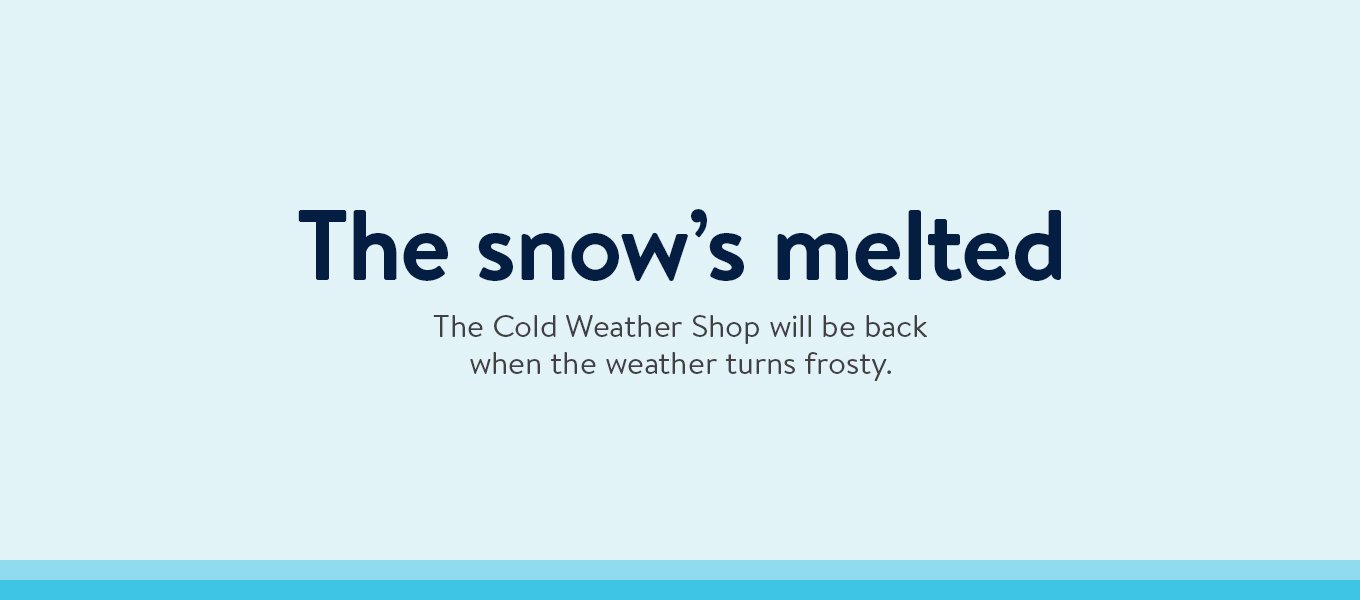 ​"
Things to keep you warm when cold weather arrives
When temperatures drop and you need things to keep you and your family warm, the selection of personal winter gear and household supplies for winter makes it easy to beat the chill. There are warm household items that pull double duty for both decor and comfort. There are products that upgrade things around the house and provide extra warmth as well as things to enjoy indoors while it's too cold to stay outside. Personal care items are also available at low prices to keep you warm when you go outside and to keep your skin soft and smooth when winter winds start to blow.
Warm items for the home
Add warmth to your home with cozy throw blankets and pillows on the sofa. Warm up the bedroom with extra blankets and a thick, plush comforter. Add some cold-blocking insulation to the windows with lined curtains, and keep floors warm by putting down plush area rugs. Keep everything neat and organized between uses with organization pieces like oversized baskets to hold throw blankets and under-bed storage containers that seal up tightly to keep your stored textiles clean and ready to use.
Home improvement for cold weather
Look for home improvement items, such as area heaters and window insulation kits to get the house ready for cold weather. Choose window insulation kits based on the size of your windows and the method you prefer for attaching them. Heaters come in sizes that heat just the area where you are or big enough to warm entire rooms. You can choose space heaters by wattage or by your preferred power source, such as electric or kerosene.
Women's cold weather clothing
Get ready to layer up as cold weather sets in. The selection of winter clothing for women includes underlayers that provide extra warmth without affecting the appearance of your favorite outfits. Consider warm sweatshirts and sweaters with jeans or fleece leggings for plenty of warmth, and browse through the selection of outerwear to find a great coat or jacket to complete your outfits. Winter boots are also available to keep your feet warm and dry. Look for features like waterproofing and soft linings that add extra coziness.
Mens' cold weather clothing
Bundle up in warm garments and footwear from the men's cold weather collection. Choose warm thermal underwear in sizes from small to 5X, and build layers of warm clothes on top to create a look that's stylish and warm. Navigate to the men's clothing section, and search by size or garment type to quickly find the men's winter clothing you need.
Cold weather sports and outdoor gear
Sports and outdoor gear are for those days when you plan to hit the slopes, go sledding or enjoy a winter hike. Items such as goggles to protect your eyes are made in different widths to fit faces of different sizes. Gear for winter sports is also available, and you can shop for it by searching for your favorite winter sport and then looking for items for either youth or adult athletes.
Personal care for winter months
Personal care items for winter months provide protection and moisture for skin that's affected by icy winds or dried out by the heat from a furnace. Need to soften chapped hands, consider a hand lotion that has natural moisturizers or sunscreen. Are we dealing with a heavy beard for winter? Consider an electric hair clipper set to keep it under control. Shop for these products in the health and beauty section, or enter the name of the products you're hunting in the search bar to quickly navigate to them.
Getting your car ready for winter
Winter is hard on vehicles, and things like antifreeze, motor oil and snow tires can keep your car on the road when temperatures drop. In the automotive department, you can shop by category to find the types of items you need, such as replacement parts, tires or interior accessories.
Stay warm indoors while enjoying electronics
Ready to forget the cold and stay inside where it's warm? Consider choosing some new electronic technology. Shop for TVs based on the size you want or by measuring your available space. Grab a new cell phone, tablet or laptop to enjoy from your recliner or sofa. Shop by screen size or features you want, or find a device with a specific type of integrated software or a powerful hard drive.
"
Electrode, App-category-app, Comp-407308779, DC-prod-cdc01, ENV-prod-a, PROF-PROD, VER-9.26.0, SHA-a58e1e141e6063534ae08fec6441867e3fb68e88, CID-