Home Spark
Decorating ideas, guides & inspiration for your home.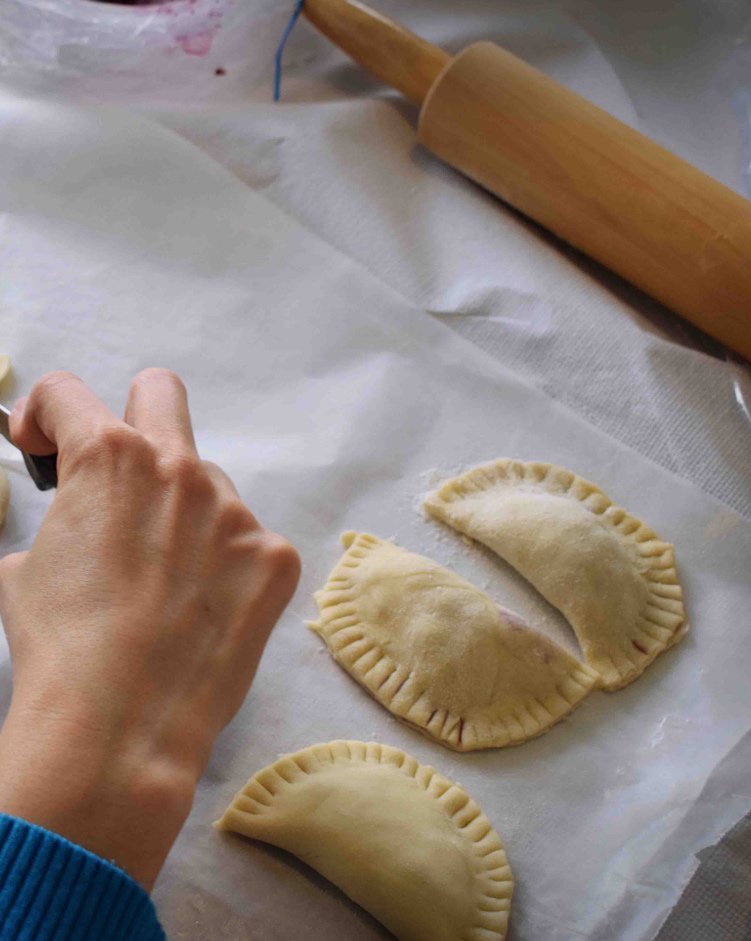 Set the Scene
Harry Potter style apple pasties
Set the Scene
Harry Potter style apple pasties
One of my favorite fall treats is an apple pasty (also known as an apple hand pie). I first came across these pastries after discovering a pumpkin pasty recipe on Instagram. If you don't know, pumpkin pasties are a dessert that's featured in the Harry Potter books. One of my favorite bloggers @missmarzipancom created her own recipe. Her kids also dressed up as Harry Potter characters while enjoying the treats. It was TOO cute! Anyway, I absolutely love pumpkin and have tried her recipe multiple times but recently, I went apple picking at an orchard. I came home with a box full of apples and that got me thinking… why not switch out the pumpkin for apples? Well, I was ready to give it a try. Googling the best way to cook apples (with lots of fall spices), I discovered some really amazing ways to cook them up and went with a recipe below. Combining the two recipes, I added an apple filling to the pumpkin pastry dough for a delicious Harry Potter-inspired treat that's perfect for fall.